The National Parks Of Libya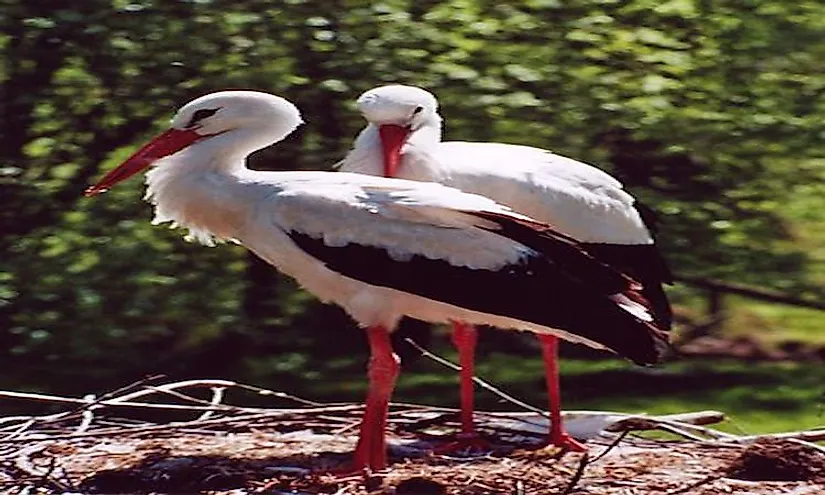 Prior to the 1969 coup of Libya when Gaddafi took power, there were no national parks or protected areas in the country. Today, there are various national parks, nature reserves, and protected areas.northern Africa, Libya has a large coastline that borders the Mediterranean Sea as well as a desert environment south of the coastal areas. Unknown to most outsiders, Libya has a myriad of flora and fauna. This environmentally diverse country has 87 different species of mammals and over 300 species of bird. This article will explore some of the largest national parks and protected areas within Libya.
El Kouf (86,000 Acres)
El Kouf is the largest and most well known protected area in Libya and was established in 1975. El Kouf boasts coastal and earthbound biodiversity. Known for sand dunes, mountainous terrain, wetlands, and limestone hills, there is an amazing variety of birds such as the golden eagle, Egyptian vultures, storks, ducks, flamingos, and quails. The wildlife pf this area is just as impressive: the striped hyena, both the Arabian and Egyptian Wolf, wild boars, African wildcat and foxes live in El Kouf. The sea-life of this area includes two types of native dolphins, the bottle-nose and the short-beaked dolphins, along with loggerhead turtles that lay their eggs upon the coast of this area. Around 90% of all native plants in Libya can be found in this area due to the previously mentioned biodiversity. This amazing area is located 93 Miles northeast of Benghazi and has a 12 mile long protected coastline.
Algharabolli (20,000 Acres)
Algharabolli is located in the Tripoli district of Libya, relatively close to the capital city of Tripoli. This 20,000 acre swathe of land has been protected from 1992 onward. The nearest town is a small town named Al-Garabulli - 31 miles to the east of this city is Tripoli. Located in the northwestern area of Libya, this park boasts coastal areas on the Mediterranean sea as well as freshwater streams from inland springs. This area is also well known for it's sand dunes, beaches, and sheer cliffs. There has been 100 species of birds discovered here on record and therefore this area is now a designated bird sanctuary. African mammals such as hyenas also live in this area, as well as seals along the coastline.
El Naggaza (9,900 Acres)
El Naggaza has been protected since 1993 and is 9,900 acres in size. This beautiful area is located in the Murqub district which is close to Tripoli in the northwestern part of Libya. As with all coastal regions of Libya, El Naggaza has an abundance of coastal and land biodiversity. Many different kinds of birds such as flamingos and gulls can be seen in this area. As well as other Libyan coastal areas, there are plenty of seals along this coastline too.
Abughilan (9,900 Acres)
Abughilan was established as a protected area in 1992. This 9,900 acre location can be found in the large, landlocked district of Jabal al Gharbi, located to the south of the Murqub and Tripoli districts. Abughlian is known for mountainous land as well as desert, with some places becoming very unforgiving environments. Wildlife found here includes lizards, snakes, rodents, and desert mammals such as hyenas, wildcats, and gazelles. This region is also known for fig and olive trees, as well as a Libyan favorite, date palms.
Surman (990 Acres)
Surman was established in 1992 as a nationally protected area of Libya. Located near the ancient ruins of Sabratha, 31 miles west of Tripoli. The Zawiya District, in which Surman is located, borders the Mediterranean Sea and subsequently many turtles, seals, and fish live in this coastal area. Surman is also known for it's sand dunes and desert oasis. Some areas of Surman are completely barren, it is commonplace to find rodents and snakes in these desert areas.
Rajma
Rajma is a wetlands and protected area within the Jabal al Gharbi District of Libya which is to the south of Triploi and Murqub. This district is landlocked as mentioned earlier, consequently, Rajma does not have the coastal diversity mentioned in some of the previous areas of the country. This area, like Abughlian, is known for it's mountains and harsh desert areas. Lizards, snakes, and rodents are commonplace within Rajma. Desert mammals including hyenas and wildcats also reside in this area. Rajma is also known for the abundance of date palms as well as fig and olive trees.
Sabratha
Sabratha is a protected area in Libya that is home to ancient Roman ruins. Roman conquerors took over the port city and rebuilt it using traditional Roman architecture, some of which still stands today. During the 2nd and 3rd centuries, the Romans built structures here such as an ancient theater, various temples, public bath houses, and a Christian basilica. The ancient port of Sabratha was established perhaps as early as 500 BC!. This site had the honor of becoming a designated UNESCO world heritage site in 1982. Sabratha is located in the northwestern area of Libya in the Zawiya district which borders the Mediterranean sea to the north. The capital city Tripoli lies 41 miles to the east of Sabratha.
The National Parks Of Libya
| | |
| --- | --- |
| National Parks of Libya | Area |
| El Kouf | 86,000 acres |
| Algharabolli | 20,000 acres |
| El Naggaza | 9,900 acres |
| Abughilan | 9,900 acres |
| Surman | 990 acres |
| Ramja | n/a |
| Sabratha | n/a |