Native Plant Species Of Libya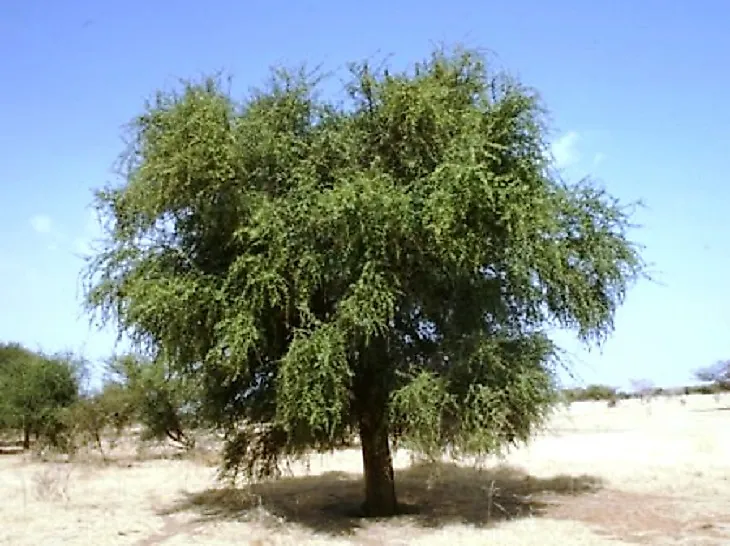 Libya has a number of varied ecosystems, ranging from the Mediterranean coast to the dry savannas and arid Sahel of the interior. These ecological regions support a unique diversity of plants which are adapted to the harsh conditions of these ecosystems. Some of these plants are delicate to severe changes while some are hardy and tolerant. These plants are used by local communities for a number of functions such as medicine, food and for animal fodder. The flora of Libya provides a home and source of food for the vast animal biodiversity in the Libyan territory.
Lalob (Balanites aegyptiaca)
The Lalob is a tree native to the Sahel and savanna regions of Africa. The tree grows to a height of 10 feet in a variety of soils, including sandy and clay soils. The compound leaves are dark green with two leaflets each. The trunk is grayish in color with rugged yellow patches. Flowers are yellow-green with 5 petals that attract insects for pollination. The tree is adapted to many habitats and has been used for medicinal purposes, for food and alcohol fermentation and as furniture.
Umbrella Thorn Acacia (Vachellia tortilis)
The umbrella thorn acacia is a large- or medium-sized tree with a flat-topped canopy that forms a shape akin to that of an umbrella. The tree has coiled pods, long straight thorns, small hooked thorns, small white aromatic flowers, and spring-like structures that support the seeds. The acacia grows mainly in the Sahel and savanna regions of Africa including in Libya with a high tolerance for arid conditions, alkalinity, and frost in young plants. The umbrella thorn acacia occurs as a shrub in extreme arid conditions.
Plymouth Thistle (Carduus pycnocephalus)
The Plymouth thistle is an annual or biannual plant native to the Mediterranean regions of Africa. The thistle has irregular leaves with thorny edges and lower lobed sections. The plant grows up to 6 feet and produces flower heads in clusters of 2 to 4 each. The flowers are either pink or purple and sometimes white. The plant has been introduced to other places making it an invasive species due to its high reproduction capabilities. The thistle occupies areas with disturbed vegetation especially in the savanna within altitudes of between 1,000 and 3,000 meters, and in grazing lands, along roadsides, and in natural grasslands.
French Tamarisk (Tamarix gallica)
The tamarisk is a deciduous and herbaceous shrub native to the Mediterranean regions of Libya and surrounding countries. The shrub grows to an average height of 4 meters with an average width of 6 meters. As a tree, it can grow up to 5 meters tall. The plant is tolerant to alkaline and saline soil and can grow in heavy clayey soils, well-drained loamy soils and light sandy soils. The tamarisk prefers its habitats to be in the moist areas such as riverbanks and coastal areas. The plant produces pink showy flowers in May and sometimes again in August.
Environmental Threats and Conservation Measures
The major threats to the plants of Libya are the expanding human settlements, the cultivation of agricultural lands, and industrialization leading to clearances of natural vegetation. Other plant species native to Libya include Dwarf Eelgrass, Esparto Grass, Primrose, Sawfly Orchids, Carob trees, and Coast Barb Grass. A number of Libyan laws focus on the protection of natural regions of the country, including the forests and wetlands where some of the nation's most vulnerable flora species live.
Native Plant Species Of Libya
| Native Plants of Libya | Scientific Name |
| --- | --- |
| Lalob | Balanites aegyptiaca |
| Umbrella Thorn Acacia | Vachellia tortilis |
| Plymouth Thistle | Carduus pycnocephalus |
| French Tamarisk | Tamarix gallica |
| Dwarf Eelgrass | Zostera noltii |
| Esparto Grass | Lygeum spartum |
| Primrose | Primula vulgaris |
| Sawfly Orchid | Ophrys tenthredinifera |
| Carob Tree | Ceratonia siliqua |
| Coast Barbgrass | Parapholis incurva |