The Most Visited Countries In Africa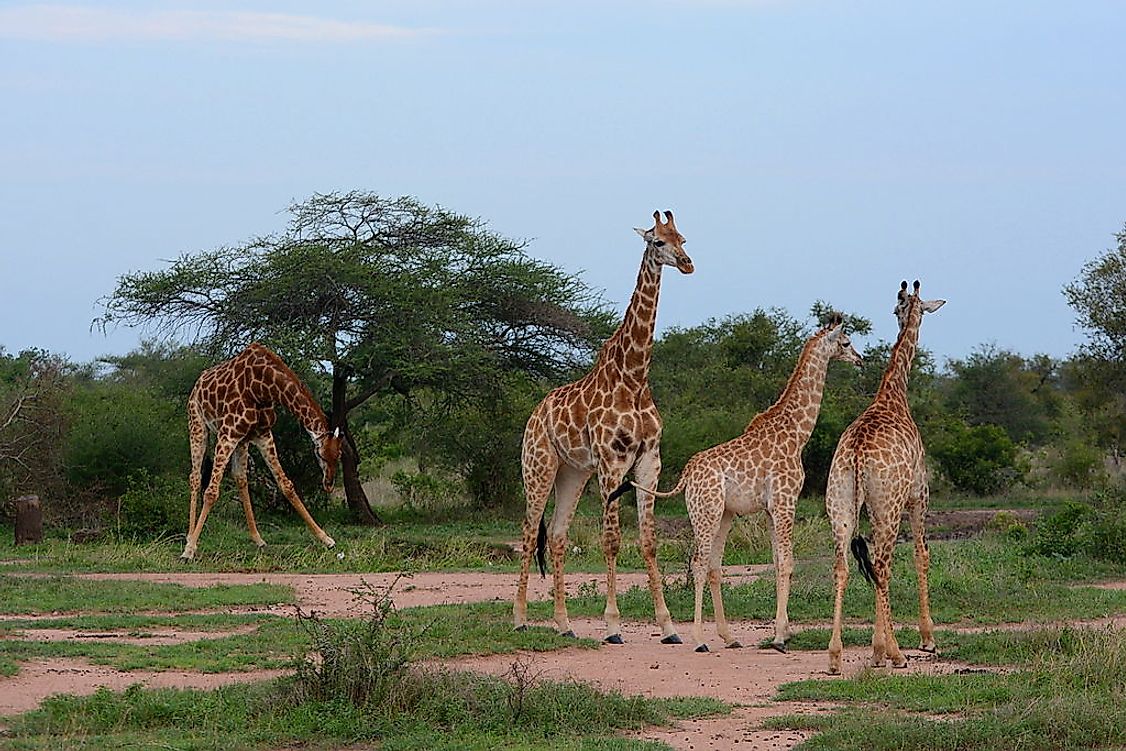 Many African countries rely on tourism as a major sector of the economy. The continent has a lot to offer visitors from outstanding waterfalls to unique wildlife and the ruins of ancient civilizations. Curious individuals are rewarded on their trip to African nations with a rich history of the African culture that includes delicious food and traditional songs and dances. The majority of tourists to Africa are adventure seekers from westernized countries. This article discusses the most popular African countries among travelers. It does not, however, include Egypt as that country is considered a Middle Eastern region per the United Nation's World Tourism Organization.
Most Visited African Countries
Morocco
The most popular country with tourists to Africa is Morocco, which received 10 million visitors in 2013. Some of the biggest attractions are the Atlas mountains, giant sand dunes, and beach resorts. In addition, the country boasts 9 UNESCO World Heritage Sites like the Medina of Marrakesh, a city founded in the 1070's AD. The city is home to palaces, a kasbah (or fortress), and the Koutoubia Mosque.
South Africa
Next on the list is South Africa with approximately 9.5 million international tourists every year. This country has several modern cities as well as national parks, beautiful coastlines, and vineyards. The majority of tourists from outside of Africa are from the UK. Since South Africa is one of the world's megadiverse countries, a popular tourist activity here is to go on a wildlife safari to see the variety of plant and animal life. For those interested in ancient history, the Cradle of Humankind is located in Gauteng where fossils over 2 million years old have been discovered.
Tunisia
Number 3 in popularity is Tunisia, which hosts 6.2 million visitors annually. On the east coast of this country, tourists can lounge at luxurious resorts while enjoying the Mediterranean-like climate. Visits to the Sahara Desert and the covered markets of inland Tunisia are also popular destinations. International tourists here are largely from France, Italy, Germany, and the UK. Recent terrorist attacks have, however, resulted in a loss of visitors.
Algeria
Following Tunisia in number of international tourists is Algeria where 2.7 million people decide to take their vacation every year. The country offers ancient cities and Arab-influenced architecture as well as plenty of outdoor adventures. Algiers, the capital, is a popular site and provides visitors the opportunity to get lost on historic streets and learn about the culture in museums. For those wishing to leave the hustle and bustle of city life, the Ahaggar National Park is located here and has an amazing rugged mountain range in the middle of arid, desert conditions.
Other popular countries in Africa and their number of annual international tourists include Mozambique (1.8 million), Zimbabwe (1.8 million), Kenya (1.4 million), Uganda (1.2 million), Namibia (1.1 million), and Senegal (1 million).
Future of Tourism in Africa
Tourism in Africa has the potential to be a significant economic driver for the continent, however infrastructure poses a true obstacle for advancement. Road, railway, and airport conditions are subpar and international travelers are turned off by what they consider less than average hospitality services in many areas. Western tourists are also concerned about the potential safety risks of traveling to Africa, particularly to more Arab-influenced locations where they could be potential targets for terrorist activity. Governments need to consider increasing investments in the tourism sector and marketing to a wider range of potential customers. If that happens, of course, the increase in tourism will also come with negative consequences. Increased traffic, public utilities usage (like water and electricity), and visitors to national parks all have the potential to degrade the environmental conditions that many countries have managed thus far to protect.
The Most Visited Countries In Africa
| Rank | Country | International tourist arrivals (2013) |
| --- | --- | --- |
| 1 | Morocco | 10.0 million |
| 2 | South Africa | 9.5 million |
| 3 | Tunisia | 6.2 million |
| 4 | Algeria | 2.7 million |
| 5 | Mozambique | 1.8 million |
| 6 | Zimbabwe | 1.8 million |
| 7 | Kenya | 1.4 million |
| 8 | Uganda | 1.2 million |
| 9 | Namibia | 1.1 million |
| 10 | Senegal | 1.0 million |