World Facts
The Most Expensive Cities In The World For Real Estate
Monaco, a small, sovereign city-state on the French Riviera has skyrocketing property prices, the highest in the world.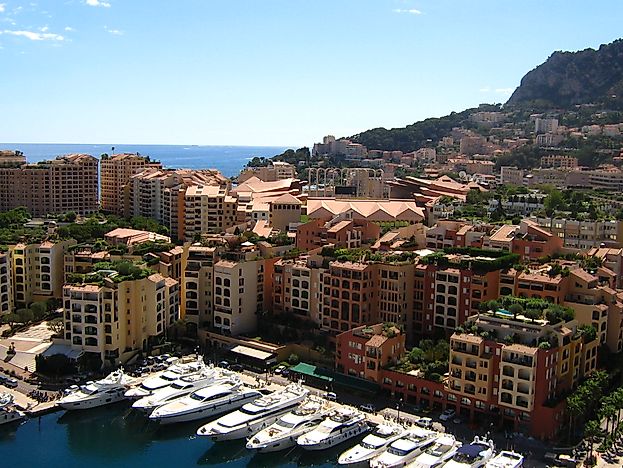 Real estate investment is associated with a large number of investments like the cash flow the person get in the form of monthly income. One can also avail the advantages of tax benefits as the government gives tax rebates to reward the property owners. It also helps in diversifying your portfolio with other investments like stocks and bonds where asset allocation is well documented. However, in most of the cities, the prices of the property are still higher because the supply of houses is far less than demand from the people. The massive income that is formed by the banks in the form of loans adds to its cost and many other factors.
Most Expensive Cities For Real Estate
Monaco is rated as the most expensive city in the matter of real estate prices as the amount is 15 square meter of luxury property that can be bought with $1 million USD. Next, is Hong Kong with 20.60 square meters of luxury property in $1 million USD and London with 25.20 square meters of luxury property in $1 million USD.

Monaco
In Monaco, the record sales were made in the year 2014, and the prices of real estate properties are still soaring high. The state has prime residential area situated near Monte Carlo, and the other prestigious city is Carre D or Square of Gold. One of the reasons for its high prices is that the low tax duties have made the people extremely wealthy so that they can buy property at very high prices. There is no restriction for foreigners buying property here too.. The buyers are usually Britishers and French nationals, and recently they have edged Russian property seekers.
Hong Kong

Hong Kong has a booming economy, which is making wealthy people invest in the property here and even its lower interest rates serve the purpose. The rich corporate and the foreign nationals from China, Russia, Japan and other Asian buyers are the prospective buyers.
London

London is a progressive metropolitan city, so most of the luxury property seekers have turned towards the estate property here. Even the tax exemption and lower bank loan interest rates have attracted buyers to the capital city, and the well-known billionaires from many foreign countries are buying their property here.
Future Trends in Real Estate
In the future, the real estate prices are expected to soar even higher in Monaco. However, the market in Hong Kong will see a fall by 5% to 10% because of the deteriorating local economy of the country. In London, the future generations with moderate income may not be able to afford the housing options if the market remains occupied for the rich only.
The Most Expensive Cities In The World For Real Estate
| Rank | City | Amount (in square meter) of luxury property that can be bought with $1 million USD. |
| --- | --- | --- |
| 1 | Monaco | 15.00 |
| 2 | Hong Kong | 20.60 |
| 3 | London | 25.20 |
| 4 | Singapore | 32.60 |
| 5 | Geneva | 34.70 |
| 6 | New York | 40.20 |
| 7 | Sydney | 41.20 |
| 8 | Paris | 41.70 |
| 9 | Moscow | 43.00 |
| 10 | Shanghai | 46.20 |