World Facts
The Marginal Seas Of The Atlantic Ocean
The Atlantic Ocean has many marginal seas, including the Gulf of Mexico, Caribbean Sea, Baltic Sea, and the Mediterranean Sea.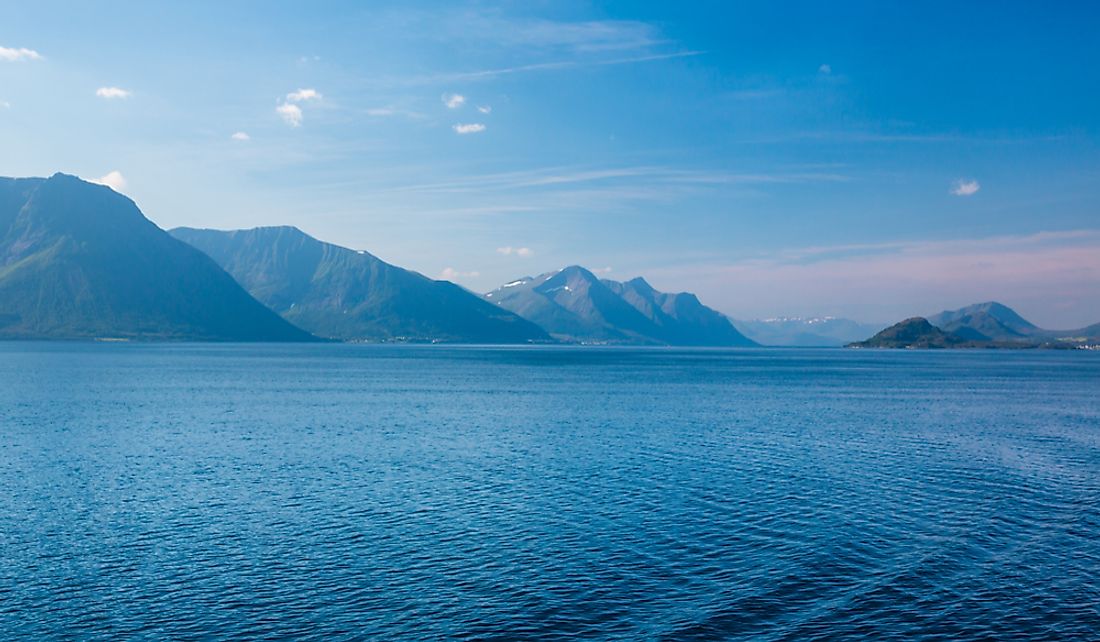 The Atlantic Ocean is the world's second-largest ocean with an area of 41 million square miles, which is about 20% of the earth's surface area. The ocean's elongated basin has a shape resembling an "S." This shape is the reason why it extends to almost 100 countries in five continents. The Atlantic Ocean borders Europe, Africa, Asia, and the Americas. In the north, it is linked to the Arctic Ocean while the south is connected to the Indian, Southern, and the Pacific Oceans. The Atlantic Ocean is divided into two parts, namely the North Atlantic (16,020,000 square miles) and the South Atlantic (15,550,000 square miles). The ocean has a number of marginal seas as well. By definition, a marginal sea is simply a division in an ocean that is partly surrounded by islands, peninsulas, or archipelagos. These seas are usually next to open ocean waters while submarine ridges mark their limits on the sea floors.
Marginal Seas in the Atlantic
Jamaica Bay
This bay lies on the southern region of Long Island in the state of New York. Politically, two boroughs, Queens and Brooklyn, share the bay with a bit of it stretching to Nassau County. The bay is vital for providing a habitat for wildlife and plants.
Gulf of Mexico
The Gulf of Mexico was formed some 300 million years ago due to tectonic action. With an area of about 600,000 square miles, this gulf stretches to places like Houston, New Orleans, and Corpus Christi. The Mississippi and the Rio Grande Rivers are its major sources.
Caribbean Sea
The Caribbean Sea has an area of about 1,063,000 square miles and a maximum depth of about 25,217 feet. The coastline has a number of bays and gulfs such as the Gulf of Darién and the Gulf of Honduras. Among barrier reefs, only the Mesoamerican Barrier Reef is bigger than the Caribbean Sea.
Norwegian Sea
The Norwegian Sea, which has an area of about 534,000 square miles, has two basin countries namely Norway and Iceland. Unlike most seas, the floor is not a continental shelf, which is why it has such great depths that can go up to 13,000 feet.
Baltic Sea
Located in Europe, the Baltic Sea has an area of about 146,000 square miles and a maximum depth of around 1,506 feet. Some of its basin nations include Finland, Germany, Poland, the Czech Republic, and others. In addition, it has a number of islands like Abruka and Ummanz.
Libyan Sea
Located off the coast of Africa, this sea is located between Alexandria, Egypt, and Tobruk in Libya. The sea has a number of islands including Crete, Chrysi, Gavdopoula, and others. Some of the seas close to it are the Levantine Sea, the Strait of Sicily, and the Ionian Sea.
Black Sea
Stretching to both European and Asian countries, the Black Sea is supplied by several rivers like the Southern Bug and the Rioni. Interestingly, a third of all the water from Europe ends up in this sea, which has an area of about 168,500 square miles.
Marginal Seas of the Marginal Seas
A crucial thing to note is that some of these water bodies are so massive such that they have marginal seas of their own. For example, the Mediterranean Sea also includes the Adriatic Sea, Aegean Sea, and Alboran Sea.
The Marginal Seas Of The Atlantic Ocean
| Americas | Europe, Africa, and Asia |
| --- | --- |
| Davis Strait | Irminger Sea |
| Labrador Sea | Norwegian Sea |
| Gulf of St. Lawrence | North Sea |
| Gulf of Maine | Baltic Sea |
| Nantucket Sound | Denmark Strait |
| Vineyard Sound | English Channel |
| Buzzards Bay | Sea of the Hebrides |
| Narragansett Bay | Irish Sea |
| Rhode Island Sound | Celtic Sea |
| Block Island Sound | Bay of Biscay |
| Fishers Island Sound | Mediterranean Sea |
| Long Island Sound | Sea of Marmara |
| New York Bay | Black Sea |
| Jamaica Bay | Sea of Azov |
| Raritan Bay | Gulf of Guinea |
| Sandy Hook Bay | |
| Delaware Bay | |
| Chesapeake Bay | |
| Albemarle Sound | |
| Pamlico Sound | |
| Gulf of Mexico | |
| Caribbean Sea | |
| Argentine Sea | |
About the Author
Ferdinand graduated in 2016 with a Bsc. Project Planning and Management. He enjoys writing about pretty much anything and has a soft spot for technology and advocating for world peace.
This page was last updated on March 20, 2019.
Citations
Your MLA Citation
Your APA Citation
Your Chicago Citation
Your Harvard Citation
Remember to italicize the title of this article in your Harvard citation.