Society
The Kings Of Modern Thailand
The recently deceased Bhumibol Adulyadej, or Rama IX, was the 9th King of the Chakri Dynasty, and the longest reigning King in Thailand's history.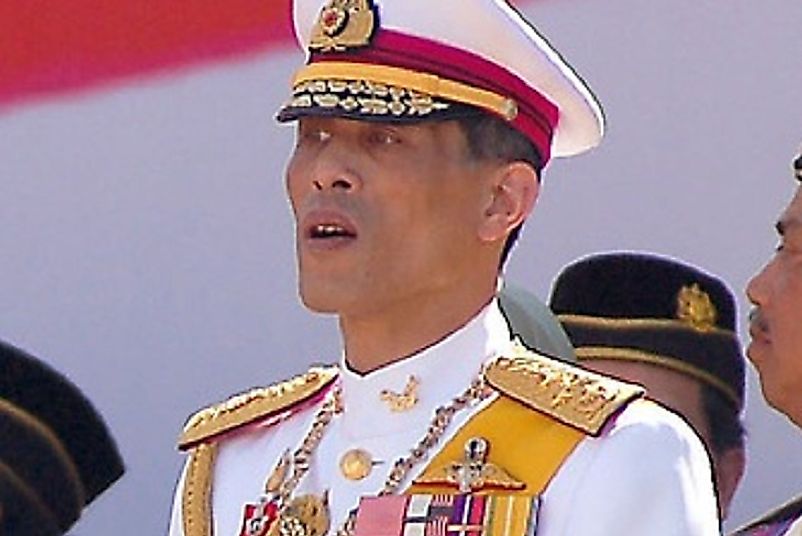 Thailand is a country in the region of Southeast Asia with a rich history. It is also a famous tourist destination for its exotic beaches, magnificent royal palaces, and ornate temples. In Thailand, the head of the state is a king. The monarchy is hereditary with the country ruled by many kings in the past.
Currently, Vajiralongkorn is set to take over as the King of Thailand. His father, Bhumibol Adulyadej, was the longest-reigning king in Thai history before dying in October of 2016. In this respect, let us have a brief look at various duties of the kings, and their careers and legacies.
Duties of Thai Kings
Thai Kings have several duties to perform. For example, they have numerous legislative, executive, and ceremonial functions to carry out. His duty is to appoint cabinet ministers and military officers, but with due consultation with the prime minister. He gives awards or honor officials and appoints Buddhist monks. One of his duties is to receive foreign ambassadors.
As Thai Kings are patrons of Buddhism, they preside over some of the most significant religious ceremonies of Buddhism in the country. In times past, Thai Kings were also supreme military commanders. They were responsible for conducting a war or defending their territories in the wake of any attack. Even now, the title is with them, but in reality, they are no longer the commander of their army.
History of Monarchs in Thailand
Numerous kings have ruled Thailand throughout the course of history. Between the 9th and 13th Centuries, the country was ruled by the powerful Khmer Kings. Soon their influence diminished, and the Kings of Ayutthaya ruled Thailand successfully for more than 500 years. Thai people worship these kings as Gods. However, it was the foundation of the Chakri Dynasty in the 18th Century that saw the country begin to flourish as never before, with many positive reforms taking place to improve the lives of the commoners.
The first Thai king of the Chakri Dynasty, a dynasty that still rules the country today, was Chao Phraya Chakri, a contemporary general of King Taksin of the Thonburi Dynasty. Chao Phraya Chakri or Phra Phutthayotfa Chulalok also known as Rama I ruled the country from 1782 until 1809. His son Phra Phutthaloetla Naphalai (Rama II) succeeded him in 1809. Similarly, his son Nangklao (Rama III) succeeded him in 1824.
However, Prajadhipok, also known as Rama VII, was the last Thai King who enjoyed absolute monarchical power, reigning from 1925 until 1935. He was forced to leave his throne due to a bloodless rebellion and died after which his nephew Ananda Mahidol (Rama VIII) became the next Thai King in 1935. He died under mysterious circumstances after which Bhumibol Adulyadej (Rama IX) became the next king in 1946.
Legacies of Notable Thai Kings
The first Chakri King made Bangkok the capital of Thailand. The King Rama IV put an end to forced marriages and trading of wives. King Rama V, on the other hand, established the Royal Military academy and abolished the practice of torturing criminals via barbaric methods. King Rama VI built the first airport, translated Shakespeare works, and implemented widespread vaccination to prevent smallpox. The present king, Rama IX also took several major steps in the right direction, such as authorizing a new constitution, stopping the cultivation of opium, and much more.
The Kings Of Modern Thailand
| Chakri Dynasty Kings of Thailand | Reign |
| --- | --- |
| Phra Phutthayotfa Chulalok (Rama I) | 1782-1809 |
| Phra Phutthaloetla Naphalai (Rama II) | 1809-1824 |
| Nangklao (Rama III) | 1824-1851 |
| Mongkut (Rama IV) | 1851-1868 |
| Chulalongkorn (Rama V) | 1868-1910 |
| Vajiravudh (Rama VI) | 1910-1925 |
| Prajadhipok (Rama VII) | 1925-1935 |
| Ananda Mahidol (Rama VIII) | 1935-1946 |
| Bhumibol Adulyadej (Rama IX) | 1946-Present |
This page was last updated on April 25, 2017.
Citations
Your MLA Citation
Your APA Citation
Your Chicago Citation
Your Harvard Citation
Remember to italicize the title of this article in your Harvard citation.