Environment
The Four National Parks Of Belarus
More than 40% of the land area in Belarus is covered by forests and the country houses four national parks.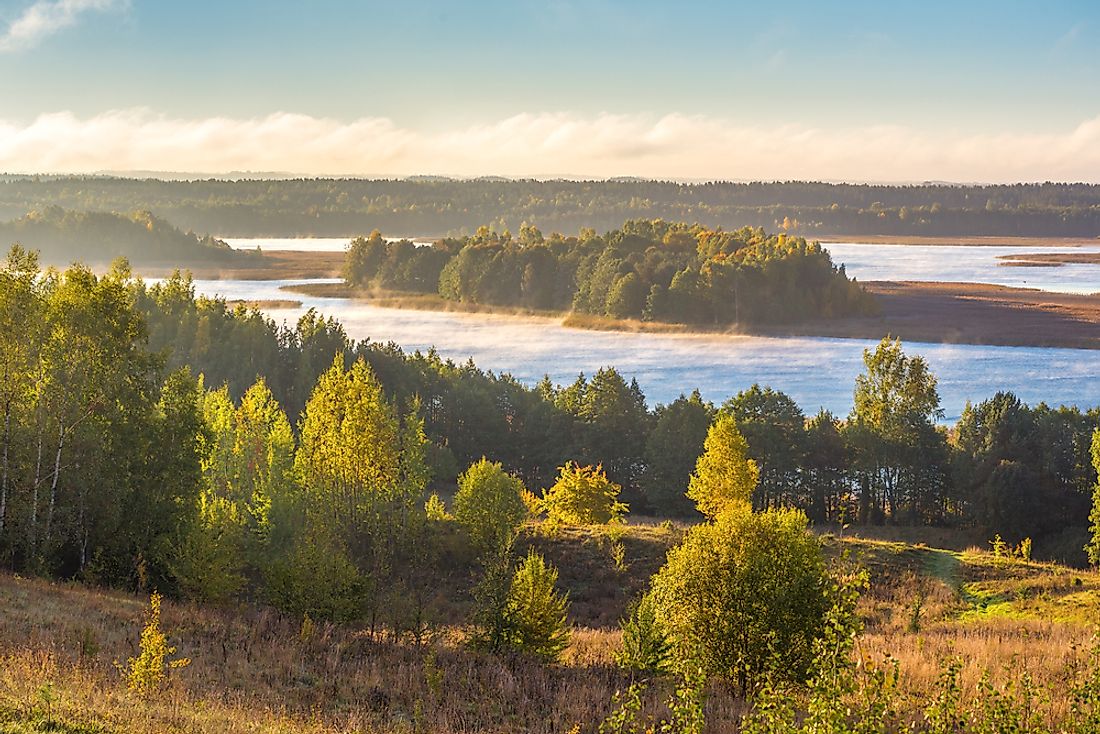 Belarus is an Eastern European landlocked country that encompasses an area of 207,600 square km. More than 40% of the area of the country is forested. A large number of streams and 11,000 lakes are present in the country. The Dnieper, Pripyat, and Neman rivers are the three major rivers flowing through Belarus. Belarus experiences mild to cold winters and cool, moist summers. There are 4 national parks in the country which together cover an area of over 3,300 square km. Here we discuss the national parks of Belarus.
4. Narachanski National Park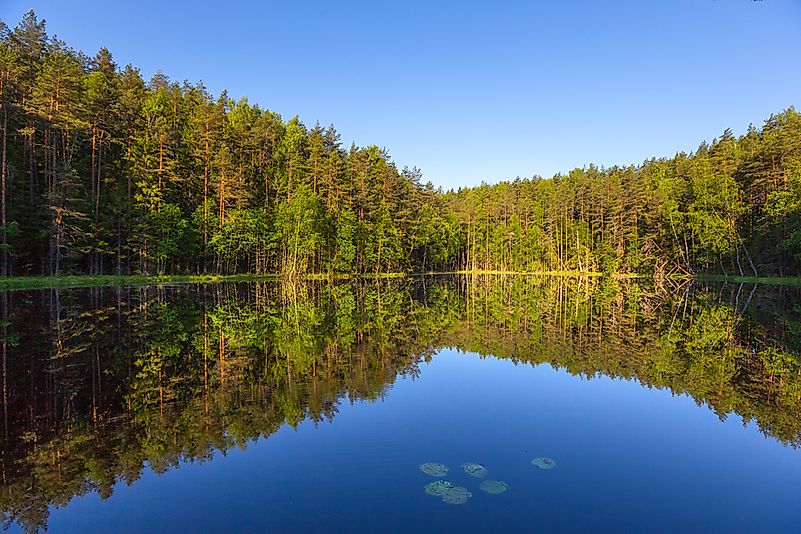 The Narаchanski (Narochansky) National Park is a Belarusian national park that is named after Lake Narach around which the national park is centered. The national park was established on July 28, 1999, and encompasses an area of 87,000 hectares. The Narаchanski National Park houses mammalian species like red deer, European badger, marten, raccoon dog, and otter. A great variety of birds can be observed in the national park including common cranes, ospreys, and bitterns. Fish like crucian carp, common bream, and silver bream abound in the lakes of the Narаchanski National Park.
3. Prypyatski National Park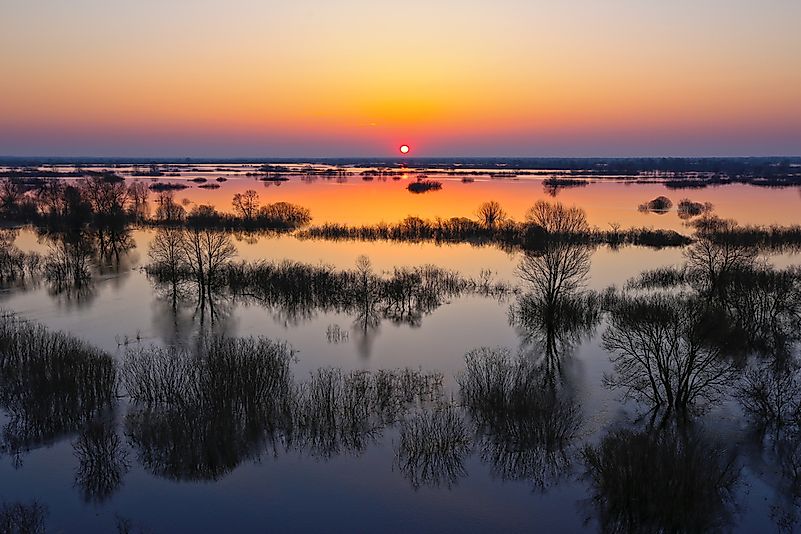 Pripyatsky National Park or simply the Pripyat National Park is located in the Gomel Region of Belarus. The national park was founded in 1996 to protect and preserve the natural landscape on the banks of the Pripyat River. Turf swamps cover most of the land area of the park. 51 species of mammals live in the Pripyat National Park including European badger, Eurasian lynx, elks, red deer, wild boar, and others.
2. Braslau Lakes National Park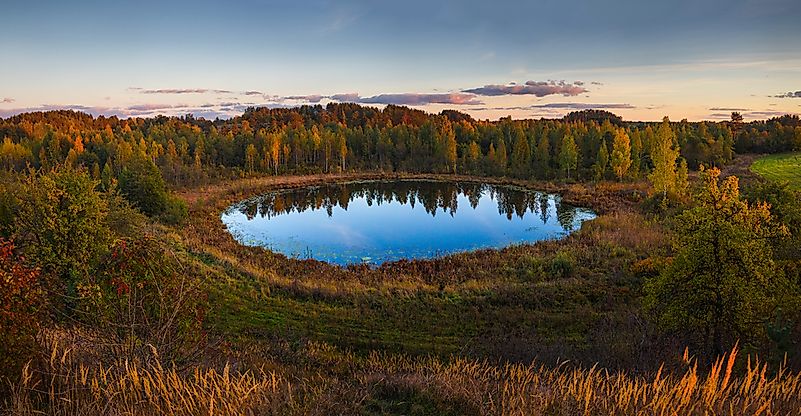 Braslaw Lakes is one of Belarus' four national parks and was set up in 1995. Vast stretches of pine forests and lakes constitute the unique ecosystem of the national park that encompasses an area of 700 square km. The Dryvyaty, Snudy, and the Strusta are the three largest lakes in the Braslaw Lakes National Park. Coniferous deciduous forests cover large parts of the park, and the lakes add to the scenic beauty of the region. Wildlife found in the Braslaw Lakes National Park include Eurasian lynx, badgers, brown and white hare, raccoon, roe deer, mink, otter, wolf, marten, and brown bears. Several species of birds like the common crane, black stork, willow grouse, dunlin, swans, etc., also inhabit the region. The lakes are rich in fish species like pike perch, tench, bream, whitefish, and also eel.
1. Belavezhskaya Pushcha National Park
Belavezhskaya Pushcha National Park is located in Belarus adjacent to the country's border with Poland in the Brest and Grodno Region of the country. The national park is one of the last surviving primeval forests of Europe that once stretched across the European Plain. It occupies an area of 1,500.69 square km and houses a large population of the European bison.
What is the Largest National Park in Belarus?
The largest national park in Belarus is Belovezhskaya Pushcha National Park which covers 1,500 square km.
The Four National Parks Of Belarus
| Rank | Name | Region | Area | Established |
| --- | --- | --- | --- | --- |
| 1 | Belavezhskaya Pushcha National Park | Brest Region and Grodno Region | 1,500.69 km2 (579.42 sq mi) | 1991 (1932) |
| 2 | Braslau Lakes National Park | Vitebsk Region | 691.15 km2 (266.85 sq mi) | 1995 |
| 3 | Prypyatski National Park | Gomel Region | 858.41 km2 (331.43 sq mi) | 1996 |
| 4 | Narachanski National Park | Grodno Region, Minsk Region and Vitebsk Region | 1,178.00 km2 (454.83 sq mi) | 1999 |
About the Author
Oishimaya is an Indian native, currently residing in Kolkata. She has earned her Ph.D. degree and is presently engaged in full-time freelance writing and editing. She is an avid reader and travel enthusiast and is sensitively aware of her surroundings, both locally and globally. She loves mingling with people of eclectic cultures and also participates in activities concerning wildlife conservation.
This page was last updated on April 25, 2017.
Citations
Your MLA Citation
Your APA Citation
Your Chicago Citation
Your Harvard Citation
Remember to italicize the title of this article in your Harvard citation.