The Czech Republic is a Central European landlocked nation that encompasses an area of 78,866 square km. The country has a highly varied landscape and four national parks. The Krkonoše National Park is the country's oldest national park while the Šumava National Park is the largest one. The four national parks of the Czech Republic are described below.
4. Krkonoše National Park
This national park is located in the country's Hradec Králové and Liberec regions. It was established on May 17, 1963. The park encompasses a part of the Krkonoše Mountains which is the Czech Republic's highest mountain range. The elevation of the Krkonoše National Park ranges from 1,300 ft to 5,256 ft. The national park has also been recognized as a Biosphere Reserve Site by the UNESCO. The park encompasses an area of 363.27 square km.
3. Šumava National Park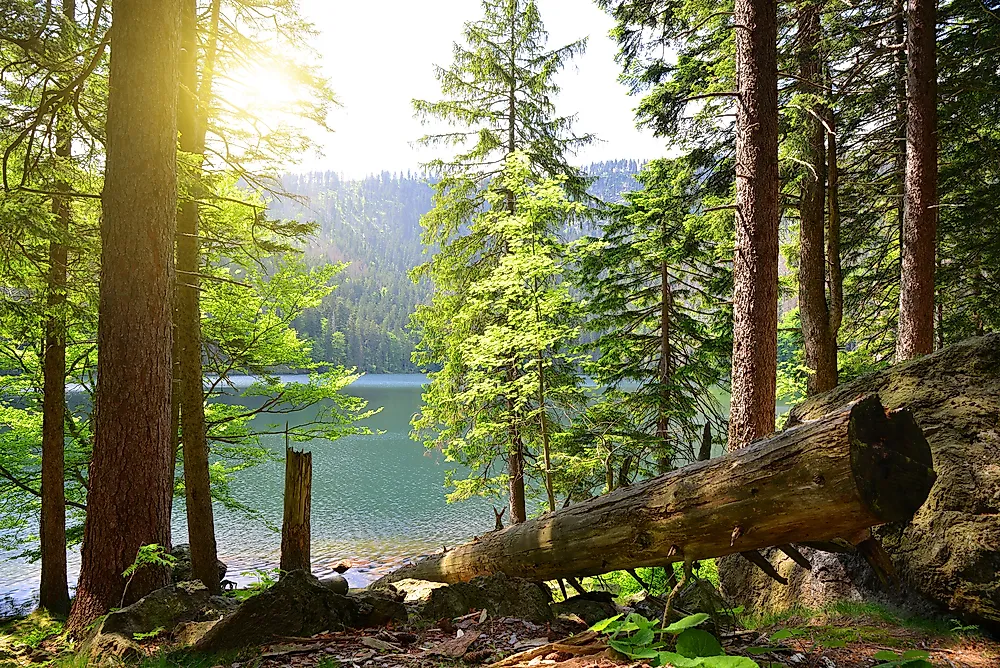 This national park is located in the Czech Republic's South Bohemian Regions. The park was set up in the year 1991. The elevation of the park varies from 4,521 ft to 1,870 ft and it has an area of 685.2 square km. The area is part of a UNESCO Biosphere Reserve. The natural vegetation of the park has been largely replaced by spruce plantations including several non-native species which makes the plants susceptible to elements in nature. Glacial lakes, peat bogs, and patches of primeval forests are also present here. The Šumava National Park hosts a stable population of lynxes.
2. Podyjí National Park
This national park of the Czech Republic is located in the country's South Moravian Region. The park was established in 1991 with the aim of protecting the Dyje River valley's forested areas. The park has an area of 63 square km and its elevation ranges from 534 to 214 m. A wide variety of habitats like grasslands, forests, shrubland, wetlands, arable land, etc., are present here. Ruins of ancient castles in the park can be visited through various designated trails in the park. 77 species of plants are found here. Birdlife here is extremely rich with 152 species of birds being recorded here. 65 species of mammals and 7 species of reptiles also occur in this national park.
1. České Švýcarsko National Park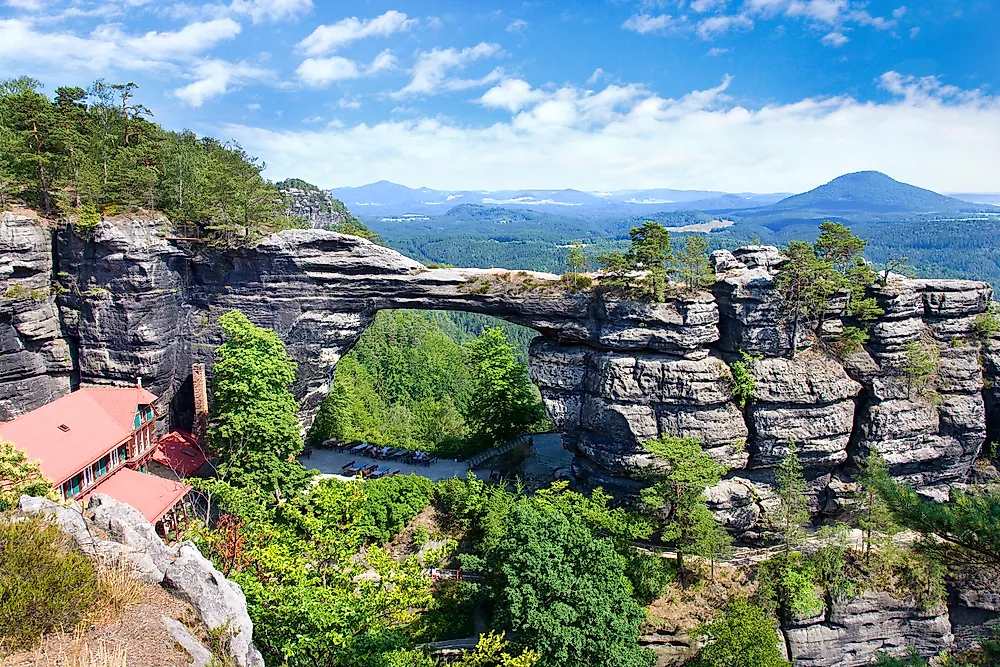 This national park is located in the north-western part of the Czech Republic. It is a picturesque region known as the Czech Switzerland. The national park was established in 2000 and occupies an area of only 79 square km. The national park has a mountainous landscape with patches of forest, sandstone arches, and other natural features. Ancient castles are also found in the region.