The Five Southernmost Capes of the World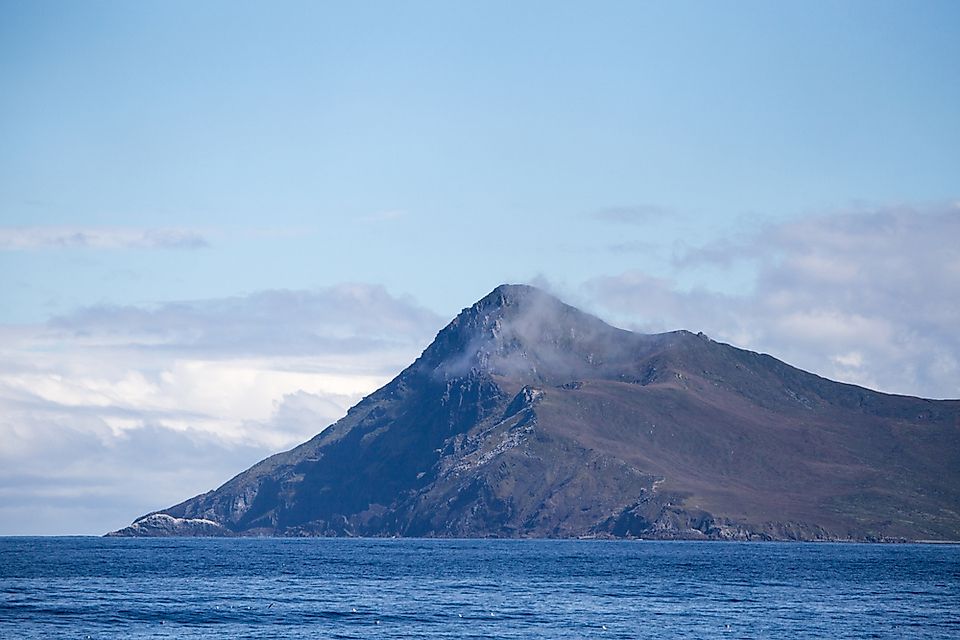 A cape is a coastal feature that can be described as a large headland that stretches into a body of water. Capes create notable changes in the shape of the coastline, and therefore have been used as important navigational landmarks by sailors for centuries. Major capes also sometimes serve as dividing points between oceans. The five southernmost capes in the world are listed below.
5. Cape Horn, Chile
Located on Hornos Island, Cape Horn is the southernmost headland of the Tierra del Fuego archipelago in southern Chile. Cape Horn marks the confluence of the Pacific and Atlantic Oceans, as well as marking the northernmost boundary of the Drake Passage. The cape was named by Willem Schouten after the Dutch city of Hoorn. For years, Cape Horn was a significant part of the clipper route, which is a major sea route. However, the abundance of icebergs, strong currents, giant waves, and rough winds rendered the cape a dangerous place for sailing vessels. The opening of the Panama Canal in 1914 greatly reduced the reliance of shipping vessels on Cape Horn for passage.
4. Cape Agulhas, South Africa
Located in the South African province of Western Cape, Cape Agulhas is a rocky headland that is regarded as the southern tip of Africa. The cape serves as part of the dividing line between the Indian and Atlantic Oceans. The waters surrounding the cape are considered dangerous and known for mammoth waves and violent storms. In fact, waves can reach as high as 100 ft. Additionally, conflicting water currents, strong winds, and the shallow waters contribute to the hazardous conditions. As a result, many ships have sunk near the cape over the past few centuries. Cape Agulhas is relatively unspectacular and therefore not a popular tourist attraction.
3. Cape Leeuwin, Australia
Cape Leeuwin the south-westerly point of mainland Australia. According to Australia, the cape marks the meeting point between the Indian and Southern Oceans. However, in most other parts of the world, the Southern Ocean is considered to begin south of 60°S latitude. Cape Leeuwin's headland includes a lighthouse and several buildings used by the lighthouse keepers. Leeuwin-Naturaliste National Park is a protected area that encompasses parts of the cape's headland area west of the lighthouse. The park is famous for its plant and avian diversity.
2. South East Cape, Australia
The South East Cape is the southernmost point of Tasmania, which is the southernmost Australian state. The cape is part of the Southwest National Park. There are a few islands of Tasmania located further south of this cape. The area is a busy sea route and several shipwrecks have occurred near the cape over the past few centuries.
1. South Cape, New Zealand
The South Cape is located on the southern part of Stewart Island, New Zealand. The cape is one of the four cardinal points of New Zealand, named by Captain James Cook during his 1769 voyage.