The Economy Of North Korea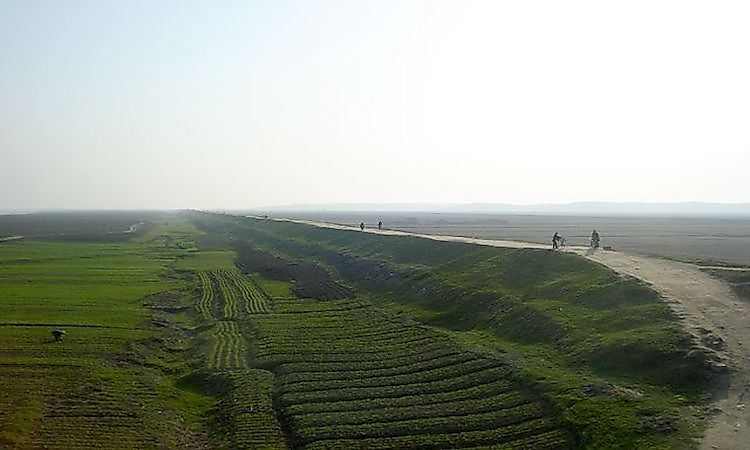 The economy of North Korea is centrally planned, although there have been some small changes as from 2015. There have been reports that North Korea has had huge economic reforms, especially after Kim Jong-un took leadership in 2012. With the collapse of the Soviet Union between 1989 and 1991, it saw the primary source of support for North Korea vanished and the country had to realign its foreign economic policy. Such economic policies included increased economic exchange with South Korea. China is a major trading partner with North Korea. After the Korean War up until the 1970s, the county's GDP per capita was equal with that of South Korea, but in the 1990s and part of the 21st century, its per capita GDP has been less than $2,000.
Overview Of The The Economy Of North Korea
North Korea has a GDP of $40 billion and by nominal GDP it ranked 125th and 96th by PPP in world. In 2014 it had an estimated GDP growth rate of 1.0 % and GDP per capita of $ 1800 as of 2011. The mining and industry sector has the largest contribution to the GDP at 34.4 %, services at 31.3 %, and agriculture and fisheries at 21.8 %. Construction and utilities contribute 8.2 % and 4.3 % respectively as of 2014. In 2008 the labor force was estimated at 12.6 million by occupation 35 % was agriculture while the other 65 % was industry and services. The currency used in the country is North Korean won. The country's unemployment rate to that of employment is 4.10 % to 74.2 % as of 2014. North Korea generates estimated revenue of $ 2.88 billion and incurs expenses of about $ 2.98 billion. The gross external debt is $ 20 billion.
Leading Industries Of North Korea
The leading industries in North Korea are as follows; Military products, food processing, metallurgy, textiles, mining of coal, magnesite, iron ore, copper, zinc, limestone, lead, graphite, and precious metals. These industries are the leading contributors to the GDP of the country.
Top Exports And Export Partners Of North Korea
In 2012 North Korea exported goods worth $ 3.954 billion. The main products being minerals, manufactures (including armaments), metallurgical products, agricultural and fishery products, textiles, iron ore, coal, graphite, limestone, zinc, lead, and copper. The primary export partners to North Korea are China buying 63 % of the total exports and South Korea buying 27 % of the total exports.
Top Imports And Import Partners Of North Korea
In 2012 it was estimated that North Korea spent $ 4.83 billion on imports. The goods imported include petroleum, cooking oil, textiles, machinery and equipment, and grain. Major import partners are China and South Korea with a total of 68.0 % and 22.0 % respectively.
Challenges To The Economy Of North Korea
Just like any other country's economy North Korea also faces challenges. Large scale overspending on military limits resources required for investments and consumption by civilians. Similarly industrial capital stock is almost beyond repair because of years of, shortage of spare parts, underinvestment, and poor maintenance. Food shortage is also another major challenge caused by absence of arable land, poor soil quality, insufficient fertilization, collective farming practices, and persistent shortages of farm implements and agricultural inputs.
Future Prospects
The country has taken numerous changes geared towards reforms in economic sectors in the country. These include joint ventures with other neighboring countries like China and South Korea and giving more room to private enterprises. Use of pricing and profitability as guiding factors and also gaining financial support from international institutions to help boost the productivity in agriculture, to rebuild the infrastructure, to import the modern technology of industrial production, and to increase the energy supply.