Society
The Deadliest Terror Attacks In Europe
Several deadly terrorist attacks have claimed the lives of many innocents over a period of decades in Europe.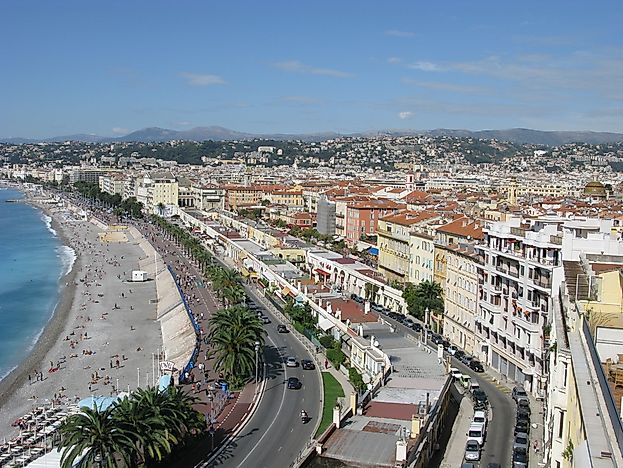 10. Norway attacks
The July 22, 2011, there were acts of terrorism that claimed a total of 77 lives in Norway. It was carried out by Anders Behring Breivik, a Norwegian right-wing extremist, in two sequential lone wolf terrorist attacks. The first of these attacks was a car bomb explosion within the executive government quarter of Norway, the Regjeringskvartalet in Oslo. The bomb was placed in the back of a van in close proximity to a tower block that housed the office of the Norwegian Prime Minister. Eight people lost their lives in this explosion and at least 209 people were injured.
In the second attack, Breivik, dressed in a homemade police uniform, used a false identity to forge his way into a summer camp on Utøya island in Tyrifjorden, Buskerud. The camp was organized by a youth wing of the Norwegian Labor Party called the AUF. Once at the venue, Breivik opened fire at the participants which killed 68 people immediately and injured 110 more. It was the deadliest attack in the country since World War II.
9. Bologna massacre
On the morning of August 2, 1980, 85 people were killed and nearly 200 more were wounded during a terrorist bombing episode at the Central Station in Bologna, Italy. According to some reports, the Nuclei Armati Rivoluzionari, a neo-fascist terrorist organization, executed the attack. Other theories were also proposed. The Bologna Massacre is regarded as Western Europe's fourth deadliest terror attack after the Nice attack, Paris attacks, and Madrid train bombings.
8. Nice truck attack
A horrifying terror attack took the citizens of France by shock when a 19-tonne cargo truck drove into a crowd of people celebrating Bastille Day on the Promenade des Anglais in Nice, France. It killed 86 people and injured 434. The attack was executed by a Tunisian resident of France named Mohamed Lahouaiej-Bouhlel. He was killed by the police following an exchange of gunfire. The Muslim extremist group, the Islamic State of Iraq and the Levant, claimed responsibility for this act of terror. Soon after this attack, the French President François Hollande announced an extension of the state of emergency (which was already in place after the Paris attacks in November 2015) for another three months. French airstrikes were also intensified on ISIL in Syria and Iraq. Three days of national mourning was declared starting on July 16.
7. TWA Flight 841 bombing
79 passengers and 9 crew members of the TWA Flight 841 on its way from Tel Aviv to New York City died when the plane crashed down due to a bomb explosion on September 8, 1974. The TWA Flight 841 had stopped in Athens for 68 minutes and then departed for Rome. Just 30 minutes after departure, the flight crashed into the Ionian Sea. Investigations determined that a bomb was hidden in the cargo hold of the flight whose explosion set off the disaster. A terrorist organization was later linked to the incident.
6. Bolgrad palace bombing
On December 13, 1921, terrorists threw a bomb into the Siguranța palace which is located in Bolgrad, Romania. 100 soldiers and police officers were killed during the assault. It is suspected that the attacks were triggered by Bessarabian separatists.
5. November 2015 Paris attacks
A disaster that shocked the world claimed the lives of 130 people in one of the world's most visited cities, Paris. On November 13, 2015, terrorists struck terror in the French city and its northern suburb of Saint-Denis. The first attack happened at around 21:16 CET when three suicide bombers struck outside the Stade de France in Saint-Denis where a football match was being hosted. This terrifying incident was followed by a series of mass shootings and suicide bombings across Paris. Cafes and restaurants were heavily targeted by the terrorists. Many people lost their lives when gunmen took hostages and conducted mass shootings at the Eagles of Death Metal concert held in the Bataclan theater. 89 people were killed there.
The attacks were the worst France had suffered since World War II. The responsibility for the attacks was claimed by the Islamic State of Iraq and the Levant (ISIL). In response, the French government immediately imposed a 3-month state of emergency throughout the country and banned all public demonstrations. Police were allowed to conduct searches without warrant and websites that encouraged terrorist acts were detected and blocked. The suspected lead operative of the attacks was killed on November 18 by police in a police raid in Saint-Denis.
4. St Nedelya Church bombing
On April 16, 1925, a terrorist attack occurred at the St Nedelya Church in Sofia, Bulgaria. The terrorists blew up the roof of the church that was full of people attending the funeral service of General Konstantin Georgiev who had been killed by a communist attack on April 14. The terrorists involved in this attack were members of the Bulgarian Communist Party. The explosion left 150 people dead and around 500 injured. Most of the victims were from the country's political and military elite. The attack was followed by the declaration of martial law. In the next two weeks, about 450 people were executed without trial.
3. Madrid train bombings -
Also known as 11-M in Spain, the 2004 Madrid train bombings claimed the lives of 192 people and injured about 2,000 people on March 11, 2004. The attacks involved a series of well-co-ordinated and nearly simultaneous explosions directed at the Cercanías commuter train system of Madrid. The event happened just three days prior to the general elections in Spain. The Spanish jury conducted investigations that claimed that the attacks were initiated by an al-Qaeda-inspired terrorist cell.
2. Pan Am Flight 103 bombing
On December 21, 1988, Pan Am Flight 103 operated from Frankfurt to Detroit with stopovers in London and New York, was destroyed by a bomb triggered by terrorists. The disaster claimed the lives of all 243 passengers and 16 crew members of the ill-fated flight. Also, 11 more people were killed on the ground when huge parts of the aircraft crashed onto residential areas of Lockerbie, Scotland. Only one person was convicted for the attack, Abdelbaset al-Megrahi, a Libyan intelligence officer. He was jailed for life in 2001 but was released by the Scottish government on compassionate grounds when he was diagnosed with prostate cancer. He died on May 2012.
1. Air India Flight 182 bombing
The horrific bombing and crashing of Air India Flight 182 is the largest terrorist disaster to ever occur in European airspace. The flight was operating on the Vancouver to Delhi route via Toronto, Montreal, and London. On June 23, 1985, a bomb destroyed the flight when it was flying at an altitude of 31,000 feet in Irish airspace, and caused it to crash into the Atlantic Ocean. The disaster claimed the lives of 329 people including 268 Canadians, 27 British, and 24 Indians. The Air India Flight 182 bombing event coincided with the Narita Airport bombing which the authorities believed had the same connection. According to Canadian law enforcement, Babbar Khalsa, a Sikh militant group carried out the bombings which were probably in response to the Operation Blue Star carried out by the Indian army in India to flush out a Sikh militant from the Golden Temple premises under the order of the then Indian Prime Minister, Indira Gandhi. In the investigations and trials that followed, only one person, a Canadian national, Inderjit Singh Reyat, was convicted.
The Deadliest Terror Attacks In Europe
| Rank | Date | Country | Incident | Casualties |
| --- | --- | --- | --- | --- |
| 1 | 23-Jun-85 | Atlantic Ocean in Irish airspace | Air India Flight 182 bombing | 329 killed |
| 2 | 21-Dec-88 | UK (Scotland) | Pan Am Flight 103 bombing | 270 killed |
| 3 | 11-Mar-04 | Spain | Madrid train bombings | 192 killed, 2,050 injured |
| 4 | 16-Apr-25 | Bulgaria | St Nedelya Church bombing | 150 killed, 500+ injured |
| 5 | 13-Nov-15 | France | November 2015 Paris attacks | 137 killed (inc. 7 perps.), 368 injured |
| 6 | 13-Dec-21 | Romania | Bolgrad palace bombing | 100 killed |
| 7 | 08-Sep-74 | Greece | TWA Flight 841 bombing | 88 killed |
| 8 | 14-Jul-16 | France | Nice truck attack | 87 killed (inc. 1 perp.), 434 injured |
| 9 | 02-Aug-80 | Italy | Bologna massacre | 85 killed, 200+ injured |
| 10 | 22-Jul-11 | Norway | Norway attacks | 77 killed, 319 injured |
| 11 | 12-Oct-67 | Cyprus | Cyprus Airways Flight 284 bombing | 66 killed |
| 12 | 23-Nov-85 | Malta | EgyptAir Flight 648 hijacking | 60 killed (inc. 2 perps.) |
| 13 | 07-Jul-05 | UK (England) | 2005 London bombings | 56 killed, (inc. 4 perps.), 784 injured |
| 14 | 21-Feb-70 | Switzerland | Swissair Flight 330 bombing | 47 killed |
| 15 | 22-Mar-16 | Belgium | Brussels bombings | 35 killed (inc. 3 perps.), 340 injured |
| 16 | 17-Dec-73 | Italy | Rome airport attacks | 34 killed, 22 injured |
| 17 | 17-May-74 | Republic of Ireland | Dublin and Monaghan bombings | 34 killed, 300 injured |
| 18 | 15-Aug-98 | UK (Northern Ireland) | Omagh bombing | 29 killed, 300+ injured |
| 19 | 18-Jun-61 | France | Vitry-Le-Francois train bombing | 28 killed, 100+ injured |
| 20 | 26-Jan-72 | Czechoslovakia | JAT Flight 367 bombing | 27 killed |
| 21 | 27-Dec-85 | Italy Austria | Rome and Vienna airport attacks | 23 killed (inc. 4 perps.), 139 injured |
| 22 | 22-May-17 | UK (England) | Manchester Arena bombing | 22 killed, 120 injured |
| 23 | 21-Nov-74 | UK (England) | Birmingham pub bombings | 21 killed, 182 injured |
| 24 | 19-Jun-87 | Spain | Hipercor bombing | 21 killed, 45 injured |
| 25 | 07-Jan-15 | France | January 2015 Ile-de-France attacks | 20 killed (inc. 3 perps.), 22 injured |
| 26 | 12-Apr-85 | Spain | El Descanso bombing | 18 killed, 82 injured |
This page was last updated on August 1, 2017.
Citations
Your MLA Citation
Your APA Citation
Your Chicago Citation
Your Harvard Citation
Remember to italicize the title of this article in your Harvard citation.