Average Cost Of A Weekend Holiday By City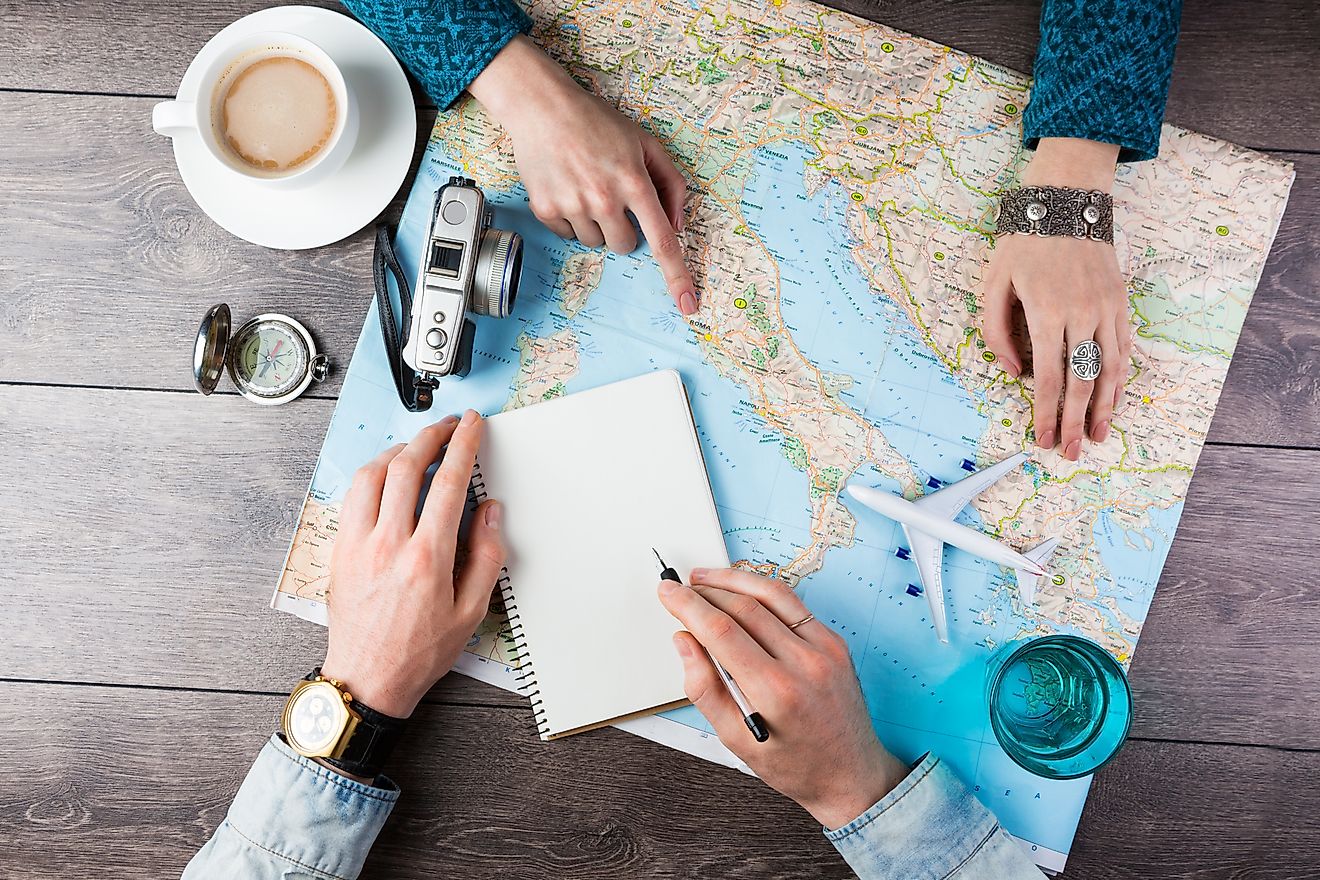 Do you fancy getting away from your familiar hustle and doing some sightseeing, visiting a museum, and rowing down a picturesque canal while sipping on an ice-cold daiquiri? It will then be important to know just how much a weekend holiday in cities around the world will cost you on average. Even if you're travelling on a tight budget, as long as you can afford the transportation there will be a city to suit your pockets if you plan adequately. On average, the cost for a brief vacation in 27 major global cities spanning all continents is around $1,100 US dollars. However, the variation between the cheapest and most expensive of these cities is substantial enough to merit elaboration.
Russia's Pricey Luxury
The average costs for these cities are calculated keeping in mind the basic requirements of a proper vacation. The costs cover accommodation in a standard 5-star hotel room, a couple of pints of beer, a car rental for moving around the city, four meals, and some pocket money for a spot of shopping. Keeping in considering such a budget, Moscow emerges as the most expensive city for a weekend holiday. However, the Russian capital remains a favorite destination regardless. The city boasts more activities than a two day weekend could possibly allow, such as taking a walk on St. Basil's Steps, seeing the statues of Lenin and Stalin, and visiting the Cathedral of Christ the Savior. Such sights would be satisfaction enough to offset the steep cost of hotels and bars in Moscow.
The European Cultural Scene
Two European cities that never cease to enchant at a fraction of the cost of visiting Moscow are Berlin and Paris. The historic nature of these two cities make for a perfect weekend. Paris is the most visited city in the world and caters to all tastes. Berlin has always been marketed as a summer destination and always lives up to its name. The rough estimate of a weekend holiday in the German capital is about $1300 US dollars. Berlin is a melting pot of cultures that caters to individuals and groups. It has numerous events, historical monuments, and public spaces to keep you entertained for your money's worth. If you have some time to spare in Germany, take a drive down the Autobahn to Frankfurt as well.
Visiting Asia and the Southern Hemisphere
There are also several interesting options for major cities to visit on the Asian continent. Indeed, some of the cheapest of these 27 major cities are located here. Decent yet very affordable accommodation sets these cities apart. India has recently become a business hub but remains an enchanting destination. The Mumbai Art Gallery and the Taj Mahal are well known, but you can just as well go canoeing at the Ulsoor Lake in Bangalore.
In the Southern Hemisphere, Australia, New Zealand, and South Africa offer some great cities to visit, among others. You can take selfies at the Sidney Opera House or bungee jump from the Sky Tower in Auckland for an average of $1500 US dollars. Sidney, however, is the second most expensive city to holiday in so expect some eye-watering prices there.
Average Cost Of A Weekend Holiday By City
| Rank | Worldwide Cities | Average Cost (US Dollars) |
| --- | --- | --- |
| 1 | Moscow | $2,367.55 |
| 2 | Sydney | $2,135.26 |
| 3 | London | $1,965.03 |
| 4 | Paris | $1,907.13 |
| 5 | Sao Paulo | $1,541.24 |
| 6 | Singapore | $1,358.91 |
| 7 | New York City | $1,305.85 |
| 8 | Berlin | $1,292.95 |
| 9 | Chicago | $1,232.59 |
| 10 | Frankfurt | $1,207.28 |
| 11 | Melbourne | $1,135.89 |
| 12 | Beijing | $1,052.37 |
| 13 | Hong Kong | $1,037.08 |
| 14 | Boston | $1,029.85 |
| 15 | Auckland | $919.41 |
| 16 | San Francisco | $919.17 |
| 17 | Wellington | $907.57 |
| 18 | Cape Town | $887.54 |
| 19 | Mexico City | $836.22 |
| 20 | Toronto | $792.61 |
| 21 | Tokyo | $776.37 |
| 22 | Shanghai | $769.08 |
| 23 | Johannesburg | $764.59 |
| 24 | New Delhi | $738.53 |
| 25 | Bangalore | $649.53 |
| 26 | Kuala Lumpur | $541.78 |
| 27 | Mumbai | $505.60 |