The Biggest Banks in Africa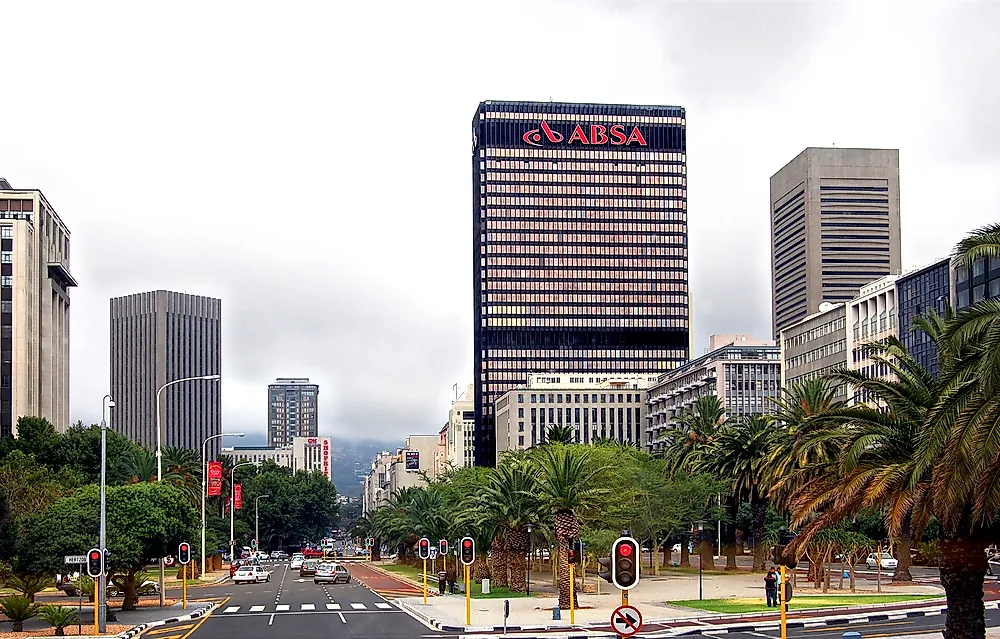 The big banks in Africa are the major financier of government and major private projects. At the international level, African banks are becoming competitive in terms of capitalization. Although the majority of the banks cannot be compared to some of the well-financed banks in Europe and America, the big African banks can stand at par with a lot of other international banks. In Africa, South African banks dominate the list of biggest banks, boasting of five of the ten biggest banks in the continent. Here are some of the biggest banks in Africa.
Top Four Banks in Africa
Standard Bank Group
Standard Bank Group is the largest bank in South Africa and Africa at large. It has its presence in 17 countries in Africa and 13 countries outside Africa. Standard Bank Group was established in 1862 and has grown over the years and currently has an asset value of over US$184.5 billion and has approximately 53,000 employees. It is a subsidiary of the British Standard Bank. Globally, Standard Bank Group is the 202nd largest bank by an asset on Forbes List. It offers a wide range of banking and financial services including transactional, borrowing, lending, insurance, and wealth management among other services.
Absa Group
With an asset value of US$97.2 billion, Absa Group is the second-largest bank in South Africa and also Africa after Standard Group. It is a subsidiary of the Barclays Bank, a global financial service provider. Absa was acquired by Barclays Bank in 2005 and is currently the largest shareholder. Absa Group was established in 1991 and by 2011 it had over 12 million customers and 36,500 permanent employees. It is considered one of the most expensive banks in Africa. It applies most charges in most of the "pay as you transact" services.
First Rand Bank
First Rand Bank boasts of assets in excess of US$80 billion. The bank is headquartered in Johannesburg and is one of the banks licensed by the Reserve Bank of South Africa. First Rand Bank operates in eight countries across Africa and also has branches in London and India. It offers banking, insurance, and investment. The bank was established in 1998 following the merger between Anglo American Corporation of South Africa Limited and RMB Holding. Today, First Rand Bank has approximately 50,000 employees.
Nedbank
Nedbank, another South Africa's bank, completes the list of Africa's "big four" bank. The heavily capitalized banking group is a bank holding company with an asset value of US$73.6 billion. Nedbank was established in 1888 in Amsterdam and opened its first office in Pretoria the same years. Its principal banking subsidiary is the Nedbank Limited. Nedbank has approximately 31,000 employees.
Other Big Banks in Africa
Although the top four biggest banks in Africa is dominated by South Africa's banks, other notable banks in the continent include Attijariwafa Bank, Arab Bank, Arab Banking Corporation, Ecobank, and National Bank of Egypt. These banks have an asset value of at least US$20 billion.
Challenges Faced by the African Banking Industry
The slow rate of economic growth in the continent in the past decade has led to a sharp increase in the number of nonperforming loans and weakened the banking sector. Unfavorable foreign exchange policies have also eroded the reserves. The rising credit risk is also a major concern for most of the banks in Africa.
The Biggest Banks in Africa
| Rank | Bank | Assets (Billions of USD) |
| --- | --- | --- |
| 1 | Standard Bank Group | 184.516 |
| 2 | Absa Group | 97.241 |
| 3 | First Rand Bank | 80 |
| 4 | Nedbank | 73.6 |
| 5 | Attijariwafa Bank | 51 |
| 6 | Arab Bank | 47 |
| 7 | Arab Banking Corporation | 29.4 |
| 8 | Ecobank | 23.6 |
| 9 | National Bank of Egypt | 20.7 |
| 10 | Bank One Mauritus | 18.05 |