The Autonomous Communities Of Spain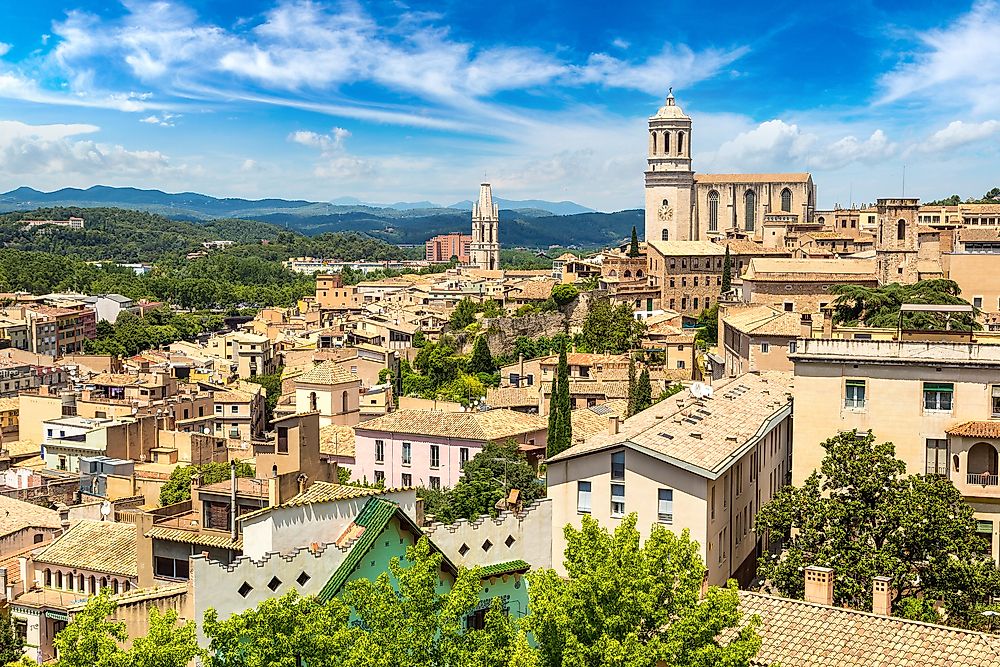 Spain is made up of 17 autonomous communities which were established as a provision of the Constitution of Spain adopted in 1978. The autonomous communities have limited autonomy and therefore are preventing Spain from being defined as a federation but as a decentralized unitary state. These autonomous communities are individually governed by their respective laws which are known as Statutes of Autonomy. Andalusia, Catalonia, and the Community of Madrid are the most populous autonomous communities in Spain.
Andalusia
Andalusia is the largest autonomous community in Spain based on population and it is home to about 8.4 million residents which translate to about 17.84% of Spain's total population. The autonomous community occupies an area of 33,694 square miles, the second largest in Spain and a population density of 250 persons per square mile. The autonomous region is one of the most urbanized in Spain with half of its population residing in its 28 major cities. Andalusia was officially recognized as an autonomous community on December 30th, 1981, with the status being revised twice (in 2002 and 2007). Andalusia's largest city, Seville is the administrative capital of the autonomous community while Spanish is recognized as Andalusia's official language. Andalusia's economy was traditionally based on its agricultural sector, but in recent years, the service industry in the autonomous region has grown to become its most important economic sector accounting for most of Andalusia's GDP. The economy, which grew by 3.72% between 2000 and 2006, is among the fastest growing of any autonomous region in Spain. The GDP per capita of Andalusia is 16,960 Euros.
Catalonia
Catalonia is Spain's second most populous autonomous community with over 7.5 million people residing within Catalonia's borders. Catalonia is also one of the large autonomous communities with its area covering 12,397 square miles placing the autonomous community at sixth place. The population density in Catalonia is one of the highest in Spain with 610 persons per square mile. Barcelona with its population of 1.6 million inhabitants is the largest city in Catalonia and is also the administrative capital of the autonomous region. Catalonia's history stretches back to the 10th century, but it was established as an autonomous community on September 9th, 1932 with the status being revised on August 9th, 2006. Catalan, Spanish, and Occitan are the official languages in Catalonia. In 2014, Catalonia was the richest autonomous region in Spain with a GDP of $331.16 billion and a GDP per capita of $43,837 (27,248 Euros). Catalonia's financial industry is one of its major economic sectors with the autonomous community housing the headquarters of 10 out of Spain's 46 savings banks.
Community Of Madrid
The Community of Madrid is an autonomous community situated at the center of the Iberian Peninsula. The Community of Madrid covers an area of 3,100.4 square miles and is, therefore, one of the smallest autonomous communities in Spain. However, what the community lacks in size, it makes up with a population with the Community of Madrid being home to about 6.5 million inhabitants, the third highest population of an autonomous community in Spain and accounting for 13.75% of the total population of the country. Madrid is the largest city in the Community of Madrid and is also its administrative capital.
Other Autonomous Communities Of Spain
The other autonomous communities of Spain are, Castilla-La Mancha, Galicia, Basque Country, Valencian Community, Castile and Leon, Asturias, La Rioja, Region of Murcia, Cantabria, Canary Islands, Navarre, Extremadura, Aragon, and Balearic Islands.
The Autonomous Communities Of Spain
| Rank | Autonomous community | Capital | Area (km2) | Population (2016) | GDP per capita (euros) |
| --- | --- | --- | --- | --- | --- |
| 1 | Andalusia | Seville | 87,268 | 8,388,107 | 16,960 |
| 2 | Catalonia | Barcelona | 32,114 | 7,522,596 | 27,248 |
| 3 | Community of Madrid | Madrid | 8,028 | 6,466,996 | 29,385 |
| 4 | Valencian Community | Valencia | 23,255 | 4,959,968 | 19,964 |
| 5 | Galicia | Santiago de Compostela | 29,574 | 2,718,525 | 20,723 |
| 6 | Castile and León | Valladolid (Only seat of the institutions, but not officially capital) | 94,223 | 2,447,519 | 22,289 |
| 7 | Basque Country | Vitoria-Gasteiz (Only seat of the institutions, but not officially capital) | 7,234 | 2,189,534 | 30,829 |
| 8 | Castilla-La Mancha | Toledo | 79,463 | 2,041,631 | 17,698 |
| 9 | Canary Islands | Santa Cruz de Tenerife and Las Palmas (shared) | 7,447 | 2,101,924 | 19,568 |
| 10 | Region of Murcia | Murcia | 11,313 | 1,464,847 | 18,520 |
| 11 | Aragon | Zaragoza | 47,719 | 1,308,563 | 25,540 |
| 12 | Extremadura | Mérida | 41,634 | 1,087,778 | 15,394 |
| 13 | Balearic Islands | Palma | 4,992 | 1,107,220 | 24,393 |
| 14 | Asturias | Oviedo | 10,604 | 1,042,608 | 21,035 |
| 15 | Navarre | Pamplona | 10,391 | 640,647 | 29,071 |
| 16 | Cantabria | Santander | 5,321 | 582,206 | 22,341 |
| 17 | La Rioja | Logroño | 5,045 | 315,794 | 25,508 |