World Facts
The 14 National Natural Landmarks of Maine
Maine is home to 14 areas of importance as identified by the National Natural Landmarks Program.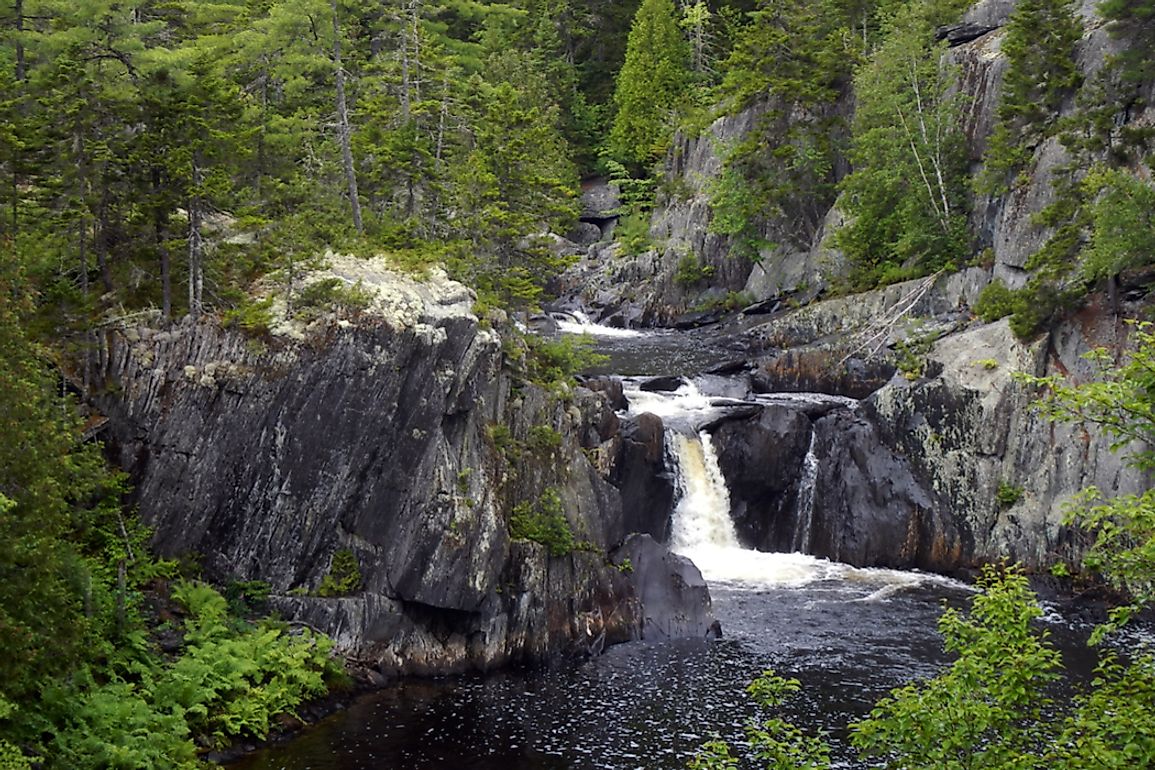 The National Natural Landmarks (NNL) Program identifies and promotes the preservation of exceptional example of America's natural history. The NNL is the only national natural regions program which recognizes the best geological and biological features in both private and public land. Stewart Udall, the United States Secretary of interior, established the program on May 18, 1962. The NNL program had added about five hundred and ninety-nine sites to the registry of national landmarks by November 2016, and this includes the fourteen natural features in Maine. Maine is the twelfth smallest state by area and the ninth smallest by population in the United States. Maine is famous for its picturesque waterways, rocky coastline, and heavily forested terrain.
National Natural Landmarks of Maine
Monhegan Island
Monhegan Island is a privately owned island about 13.8 miles from the mainland in Lincoln County. It has a total area of approximately 4.5 sq miles of which 80.97% is water. Monhegan Island is on the Maine Gulf. The island was designated as a National Natural Landmark because of its flora and coastline in 1966. Numerous European explorers like Captain John Smith, George Weymouth, Samuel de Champlain, and Martin Pring visited the island before 1614. It was incorporated on September 4, 1839, as an island plantation. The island has been known as an artist colony since the mid-nineteenth century, and two of the earliest artists in the area were Martin Borgord and William Henry Singer.
Mount Katahdin
The 5,267 ft Mount Katahdin is the highest mountain in Maine. It is on the drainage divide between the west and east tributaries of River Penobscot. The name ''Katahdin'' is a Penobscot word which means ''the Greatest Mountain.'' The Mountain is the main attraction of Baxter State Park in Northeast Piscataquis. Mount Katahdin is a steep, tall mountain created from granite intrusion which was pushed to the surface. It is part of the laccoliths which was formed during the Acadian orogeny about 400 million years ago when an island arc crashed with Northeastern America. Before it became a National Natural Landmark, the region around the mountain had been protected by Governor Baxter Percival since the 1930s.
Gulf Hagas
The Gulf Hagas is a gorge in central Maine's mountains. The three miles long canyon is one of Maine's National Natural Landmarks which is opened to the public during the regular season at a fee. Pleasant River's west tributary cuts the earth for about three miles leaving a vertically walled gorge which has many waterfalls. The gorge became a National Natural Landmark in 1969, and all the landowners helped preserve the 500 acres of land surrounding the Gulf Hagas. It became part of the Appalachian Trail corridor in 1985.
Qualities of National Natural Landmarks
There are many types of natural features in the world, but not all of them are National Natural Landmarks. Some of these features include aquatic and terrestrial ecosystems, landforms, exposures, and geological features. It qualifies to be an NNL if it recorded part of the world's history or an active geological process. An area can be designated as the National Natural Landmark if it has fossil proof of biological evolution.
The 14 National Natural Landmarks of Maine
| Rank | Name | Date | County | Ownership |
| --- | --- | --- | --- | --- |
| 1 | Monhegan Island | 1966 | Lincoln | private |
| 2 | Mount Katahdin | 1967 | Piscataquis | state |
| 3 | Gulf Hagas | 1968 | Piscataquis | federal |
| 4 | Colby-Marston Preserve | 1973 | Kennebec | private |
| 5 | Crystal Bog | 1973 | Aroostook | private |
| 6 | Orono Bog | 1973 | Penobscot | municipal, private |
| 7 | Passadumkeag Marsh and Bogland | 1973 | Penobscot | private |
| 8 | Penny Pond-Joe Pond Complex | 1973 | Kennebec | private |
| 9 | Mount Bigelow | 1975 | Franklin, Somerset | state |
| 10 | New Gloucester Black Gum Stand | 1975 | Cumberland | private |
| 11 | The Hermitage | 1977 | Piscataquis | federal |
| 12 | Carrying Place Cove Bog | 1980 | Washington | state |
| 13 | Appleton Bog Atlantic White Cedar Stand | 1984 | Knox | private |
| 14 | No. 5 Bog and Jack Pine Stand | 1984 | Somerset | state, private |
This page was last updated on July 19, 2018.
Citations
Your MLA Citation
Your APA Citation
Your Chicago Citation
Your Harvard Citation
Remember to italicize the title of this article in your Harvard citation.