Travel
The 10 Most Popular International Vacations by Americans
According to the 2018 Travel Trends Survey, Americans travelling internationally most often book Caribbean cruises.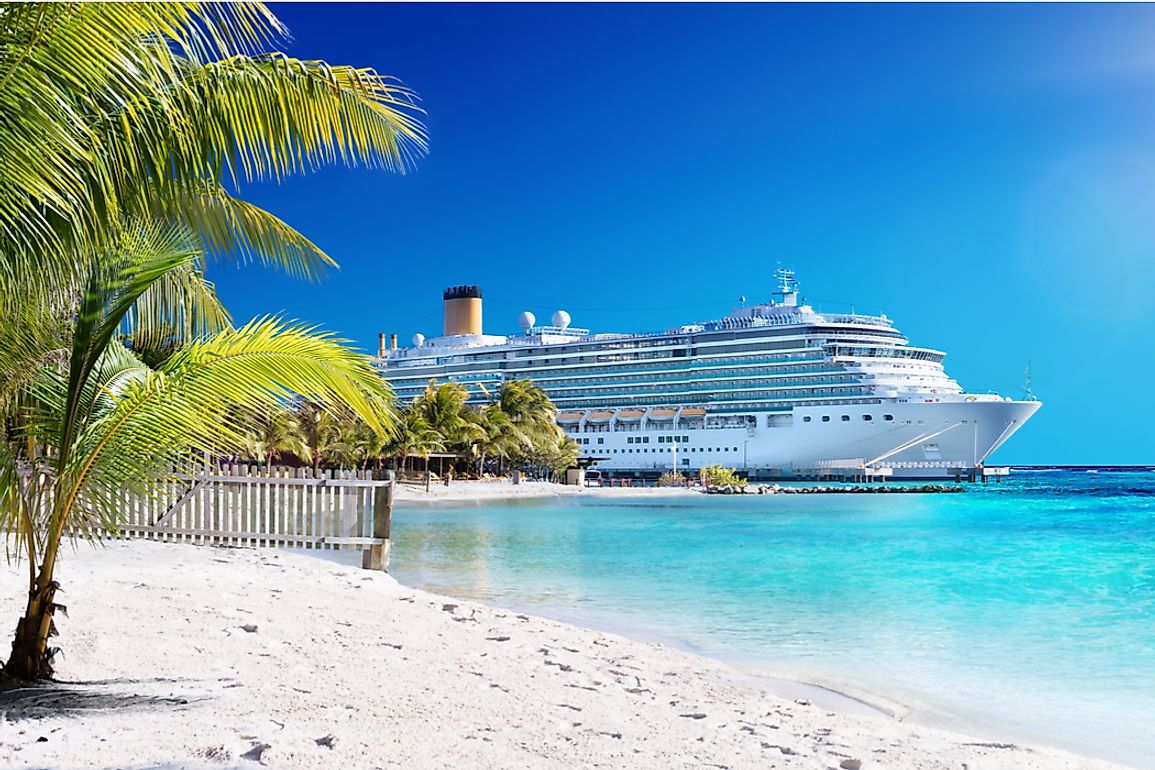 The United States is the second most preferred tourist destination in the world after France. The country receives 75 million international visitors every year. However, US citizens also visit other countries in large numbers as tourists. About 85 million Americans traveled abroad in 2017.
The 10 Most Popular International Vacations by Americans
Caribbean Cruises
The Caribbean is the most preferred destination for American tourists. Caribbean countries include Cuba, Bahamas, Barbados, Virgin Islands, Dominica, Puerto Rico, Jamaica and 21 other states. The Caribbean nations are popular attractions not only for Americans but for Europeans and Asians too. Popular attractions include the culture, beaches, cruises, and the natural environment. 34.7% of American tourists opted to visit the Caribbean via Caribbean cruises.
Mexico
In 2017, 32 million American's visited Mexico. The city of Cancun in eastern Mexico is the most visited place in Mexico. Cancun borders the Caribbean Sea. About 28.3% of Americans prefer Cancun as their holiday destination due to the beaches, cruise trips, and great weather.
European River Cruises
European river cruises are the third most preferred tourist destination. The cruise ships primary traverse parts of France, Switzerland, Netherlands, Germany, Austria, Spain, Italy, Portugal, and Ukraine. Favorite rivers include the Rhine, Danube, Main, Elbe, Douro, Rhone, and Sine Rivers.
Punta Cana
Punta Cana in the Dominican Republic attracts 17.2% of American tourists. The city is famous for exotic resorts and beautiful beaches. It borders both the Caribbean Sea and the Atlantic Ocean. The annual temperature of 26% ensures that tourists experience sunny conditions during their stay.
Rome

The city of Rome attracts 16% of American tourists. Rome is a popular tourist because of its culture and history. Popular tourist attractions in Rome include the Colosseums. St. Peter's Basilica, Vatican Museum, Sistine Chapel, and the Spanish Steps among several many more.
London

London, the English capital, attracks 15.5% of Americans. London is popular for those seeking to visit Big Ben and the parliament building, the London Eye, British Museum, the Palace of Westminster, and many other popular sites.
Countries Most Visited By Americans
A majority of Americans traveling outside the country travel to Mexico. Between January and November 2017, 31.3 million people visited Mexico which represents 39.3% of all international travelers. The figure also represented a 12.7% growth from the previous year. European countries were visited by 14.7 million representing 18.5 % of international travelers and 16.5% growth compared to the same period the previous year. Approximately 13.8 million Americans visited Canada between January and November 2017. The figure represents 16.8% of those traveling outside the U.S.
The 10 Most Popular International Vacations by Americans
| Rank | Top International Travel Destinations | Percentage of Bookings by Americans |
| --- | --- | --- |
| 1 | Caribbean Cruise | 34.7% |
| 2 | Cancun (Mexico) | 28.3% |
| 3 | European River Cruise | 23.1% |
| 4 | Punta Cana (Dominican Republic) | 17.2% |
| 5 | Rome (Italy) | 16.0% |
| 6 | London (UK) | 15.5% |
| 7 | Amsterdam (Netherlands) | 12.6% |
| 8 | Montego Bay (Jamaica) | 12.6% |
| 9 | Playa del Carmen/Riviera Maya (Mexico) | 11.4% |
| 10 | Paris (France) | 11.1% |
About the Author
Victor Kiprop is a writer from Kenya. When he's not writing he spends time watching soccer and documentaries, visiting friends, or working in the farm. 
This page was last updated on March 29, 2018.
Citations
Your MLA Citation
Your APA Citation
Your Chicago Citation
Your Harvard Citation
Remember to italicize the title of this article in your Harvard citation.