Environment
Sudan's Top National Parks
Sudan, a generally arid country, has some of its most important woodland, coastal, and wetland areas protected by these national parks.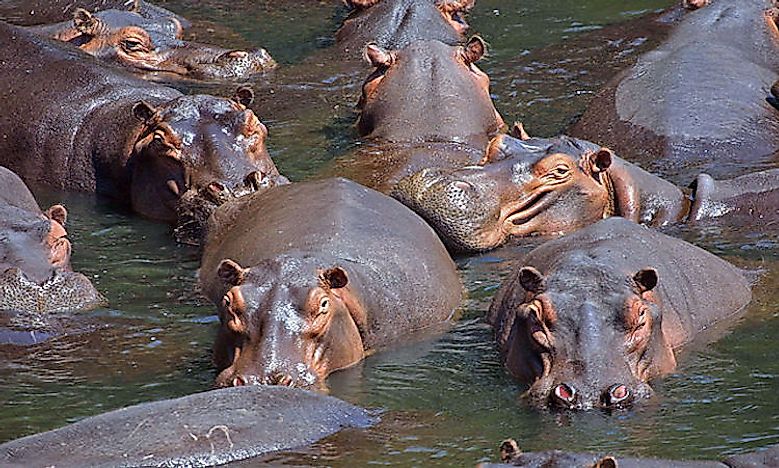 Sudan, an arid country, has some of the most important woodland, coastal, and wetland areas protected by the country's four national parks. Sudan is the third largest African country and it borders South Sudan, Egypt, Central African Republic, Ethiopia, Eritrea, and Chad. Sudan boasts over 4,000 plant species and is home to significant populations of iconic African species.
Sudan's Top National Parks
Dinder National Park
Dinder National Park is situated in northern Sudan on the banks of River Dinder, after which it was named. The park was gazetted as a protected park and reserve in 1935 and sits on an area of 3,900 mi2. The park is situated in a transition zone between the Sudano-Sahelian and the Ethiopian Highlands ecoregions. Rainfall in the park is recorded between 600-800 mm per year. The park boasts three different ecosystems: riverine, woodlands and mayas, which are oxbow lakes.
The park is home to 27 large mammal species including lions, cheetahs, giraffes, antelopes, gazelles, hyena, elephant, and buffalo alongside smaller mammals, 32 fish species, over 100 avifauna species and abundant reptiles and amphibians.
The park faces some the threats. Trespassing pastoralists, displaced from the agricultural expansion in the surrounding area, serve to deplete the park's vegetation. The increasing human population has further caused human encroachment around the park. There is the presence of park authorities in the park, but it mostly remains under-protected and inadequately managed.
Radom National Park
Radom National Park covers an area of 4,830 mi2 in southern Darfur, Sudan. The park was established as a biosphere reserve in 1979. Radom National Park is characterized by shrubland, woodland, a small forest cover, and two permanent rivers: Umbelasha and Adda, several hills, streams and seasonal rivers. Yearly rainfall is recorded between 900 to 1,700 mm. Giraffe and elephant populations in the park are endangered while some species such as the hippopotamus and giant elands have been wiped out. The Civil war in the country has rendered firearms, used for poaching, easily accessible. Human populations have successfully encroached past the reserve's boundaries and engage in a range of activities, from agriculture, wood-cutting to burning and overgrazing of cattle. These activities have degraded parts of the park.
Suakin Archipelago National Park
The Suakin Archipelago National Park covers a network of islets located in Sudan, in the Red Sea, stretching from an area of 579 mi2. The park is a marine protected reserve, with the waters being home to significant marine flora and fauna. The marine region has become a favorite diver's haven.
Sudd Wetlands
Sudd Wetlands is a vast swamp region of Sudan formed by the White Nile and stretching for 22,000 mi2. The region represents the largest freshwater wetland found in the Nile basin. The area is dotted with aquatic plants including reeds, water hyacinth, papyrus, thickets and grasses and the shallow waters are visited by crocodile and hippopotamus populations. The region is an important stop for migrating avifauna and animals such as antelopes, white-eared kob, and black crowned cranes.
Successful navigation around the region has proven impossible, as floating vegetation regularly blocks navigation channels. The area is inhabited by sparse populations of the Nuer people, who are mainly pastoralists. Protection of the region's wildlife is hampered by the accessibility of firearms, which in turn promotes poaching.
Challenges In The Protection Of Sudan's National Parks
Despite being blessed with significant habitats, Sudan's national parks, and reserves are mainly under-protected. The country's political instability reflects on the poor conservation of the country's resources. Illegal firearms are abundant and are used in poaching. As a result, most of the country's significant fauna species are endangered or extinct. Inadequate funds, personnel, and technical resources further hamper on the active conservation of the national parks.
Sudan's Top National Parks
| Sudan's Top National Parks | Area |
| --- | --- |
| Dinder National Park | 3,900 square miles |
| Radom National Park | 4,830 square miles |
| Suakin Archipelago National Park | 579 square miles |
| Sudd Wetlands | 22,000 square miles |
This page was last updated on April 25, 2017.
Citations
Your MLA Citation
Your APA Citation
Your Chicago Citation
Your Harvard Citation
Remember to italicize the title of this article in your Harvard citation.