Environment
The Six Spectacular National Parks of South Sudan
The national parks of South Sudan protect the country's rich flora and fauna.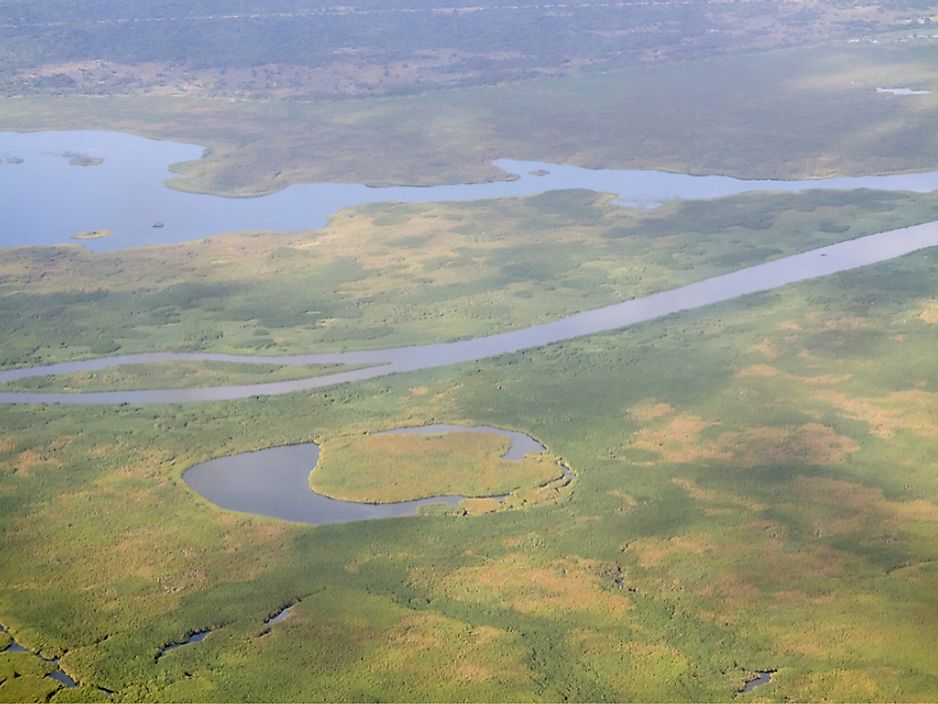 South Sudan is a country in East Central Africa with a great diversity of flora and fauna. Some of Africa's most iconic species inhabit the forests, grasslands, and wetlands of South Sudan. The country's flora and fauna are protected within the limits of the six national parks highlighted below.
6. Bandingilo National Park
Bandingilo National Park is located in South Sudan's Equatoria region near the White Nile River. The park was established in 1992 and has an area of 10,000 square km. The park is famous for one of the most spectacular natural phenomena of the world: the second largest migration of multiple antelope species. Some of the antelope species involved in this migration are the tiang, reedbuck, white-eared kob. Bandingilo National Park is also home to African megafauna like the East African lions, Nubian giraffes, Sudan cheetahs, and caracals. The park is also rich in birdlife.
5. Boma National Park
Boma National Park was founded in 1986 and encompasses a vast area of 22,800 square km in eastern South Sudan. The landscape of this park features floodplains and grasslands. Large mammals like the elephant, leopard, buffalo, Nubian giraffe, Sudan cheetah, Grant's gazelle, white-eared kob, and East African lion inhabit the national park. Some of the most notable birds of the park include the black-chested snake eagle and the Ruppell's vulture. Boma National Park has the greatest concentration of wildlife in the country, but unfortunately the wildlife is threatened by hunting for bushmeat and commercial purposes.
4. Lantoto National Park
Lantoto National Park is located on South Sudan's border with the Democratic Republic of the Congo. The park encompasses an area of 760 square km, which is covered by open glades, forests, and woodlands. The animals that inhabit Lantoto National Park include elephants, baboons, ostriches, and buffaloes.
3. Nimule National Park
South Sudan's Nimule National Park was founded in 1954 and extends for a distance of 410 square km. Perennial rivers and seasonal streams criss-cross the park, which features an undulating landscape of hills and low-lying areas. The Nile River flows past the eastern boundary of the park. The park has a significant population of elephants, but is threatened by human encroachment and poaching. However, the park holds great potential to be a prime tourist destination due to its picturesque landscapes, as well as its diverse flora and fauna.
2. Shambe National Park
Shambe National Park was founded in 1985 and covers an area of 620 square km. It is located on the western banks of the White Nile River in the remote area of Adior. The park is rich in wildlife which includes hippopotamuses, rhinoceroses, lions, ostriches, giraffes, and monkeys. It is also a popular bird watching destination for hundreds of species of migratory and resident birds.
1. Southern National Park
Southern National Park was founded in 1939 and occupies an area of 23,000 square km. Three rivers drain the park. The park hosts a variety of habitats like gallery forests, rainforests, bushveld, and grasslands. Several species of fish, like the catfish, lung fish, and tilapia are found in the park's rivers. Crocodiles can be also be found in the park's waters. The mammalian fauna of Southern National Park features the colobus monkey, Congo lion, Kordofan giraffe, African buffalo, giant eland, and kob.
About the Author
Oishimaya is an Indian native, currently residing in Kolkata. She has earned her Ph.D. degree and is presently engaged in full-time freelance writing and editing. She is an avid reader and travel enthusiast and is sensitively aware of her surroundings, both locally and globally. She loves mingling with people of eclectic cultures and also participates in activities concerning wildlife conservation.
This page was last updated on March 20, 2018.
Citations
Your MLA Citation
Your APA Citation
Your Chicago Citation
Your Harvard Citation
Remember to italicize the title of this article in your Harvard citation.