Society
States With the Lowest Number of Motorcyclists
In US states such as Mississippi and Vermont, registered motorcycles are relatively few and far between.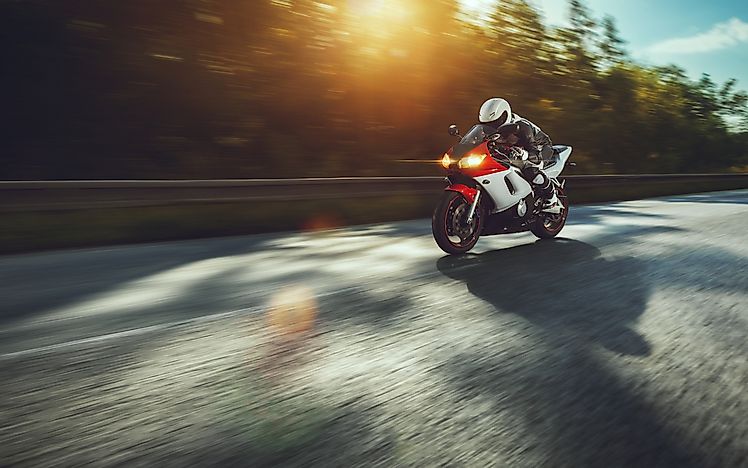 Although motorcycle registrations have been on the rise in the United States, there are certain states that have not contributed much to this trend. While states like California and Florida had over one million registered motorcycles combined, there are a few states that only have a few thousand registrations to their names.
States With The Fewest Registered Motorcycles
The fewest registered motorcycles were recorded in the state of Mississippi, with just 28,433. All of the registrations, it must be noted, were private and commercial ones. Although the scenic 444-mile-long route of the Natchez Trace Parkway passes through Mississippi, it appears that motorcycling is still not all that popular in the state. Next in line is the state of Vermont, with just 28,777 motorcycle registrations, all of which were private and commercial registrations as well. Vermont also happens to be the second least populated state in the US, with a population of just 626,630 according to estimates from the same year. For this reason, it should come as no surprise that there aren't many registered motorcycles therein.

Other States With Relatively Few Registered Motorcycles
Delaware comes in at number four on this list, with a total of 30,056 registered motorcycles, all of which were private- or commercially-owned vehicles. The state of Wyoming is next on this list, with a total 31,397 registered motorcycles. Of these, there were 31,392 private and commercially-owned motorcycles, and 5 state-owned ones. Other states to have made this list include Alaska, Rhode Island, and North Dakota. This may come as a bit of a surprise, seeing as how, other than Rhode Island and Delaware, these states are fairly well-known for their "wide open spaces", which would seem to make them quite conducive to motorcycle ownership and use. Take note, however, that these are also among some of the least populated states in the US in 2013, which is likely what primarily contributes to their respective total registered motorcycles being so few. Also note that these totals do not take into account unregistered motorcycles, such as those that may be merely showroom pieces, or those for off-road use (e.g. "dirt-bikes").
States With The Fewest Motorcycle Registrations In The US
View information as a:
List
Chart
| Rank | State | Number of Motorcycle Registrations |
| --- | --- | --- |
| 1 | Mississippi | 28,433 |
| 2 | Vermont | 28,777 |
| 3 | Delaware | 30,056 |
| 4 | Wyoming | 31,397 |
| 5 | Alaska | 32,207 |
| 6 | Rhode Island | 32,252 |
| 7 | North Dakota | 35,756 |
| 8 | Hawaii | 40,564 |
| 9 | Nebraska | 56,224 |
| 10 | West Virginia | 58,021 |
| 11 | Maine | 63,114 |
| 12 | Idaho | 64,944 |
| 13 | Utah | 64,970 |
| 14 | New Mexico | 65,321 |
| 15 | Nevada | 70,675 |
| 16 | New Hampshire | 73,612 |
| 17 | Arkansas | 74,196 |
| 18 | South Dakota | 86,710 |
| 19 | Oregon | 89,797 |
| 20 | Connecticut | 91,054 |
| 21 | Kansas | 99,169 |
| 22 | Maryland | 99,560 |
| 23 | Kentucky | 109,821 |
| 24 | South Carolina | 113,315 |
| 25 | Louisiana | 113,778 |