Politics
Presidents Of Russia Since The Fall Of The Soviet Union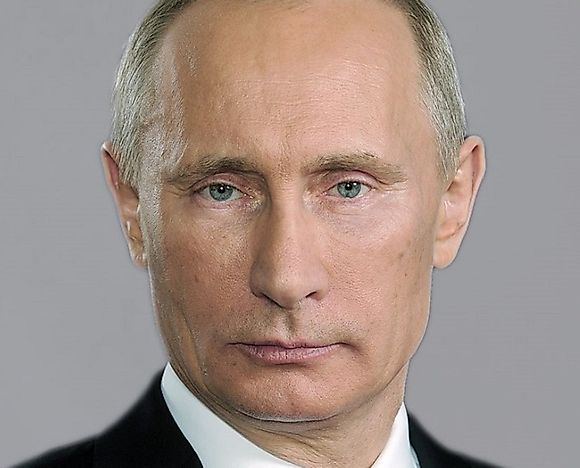 Boris Yeltsin
Boris Yeltsin, the first president of Russia, was born on February 1st, 1931 in Butka Village in Yekaterinburg, also known as Sverdlovsk Oblast, to a peasant family. His parents were Nikolai and Klavdia. Yeltsin's father spent some few years in Josef Stalin's labor camps accused of being anti-soviet. In 1955 Yeltsin graduated from Ural Polytechnic Institute with a degree in construction. He took a building site job a year later and married Naina Iosifovna. They had two daughters Yelena Okulova in 1957 and Tatyana Yumasheva in 1960. In 1961 during Nikita Khrushchev's anti-Stalin's reforms, Yeltsin joined the Communist Party but continued to work in construction rising to be the head of a house building plant.
Yeltsin's first step into Soviet politics began in 1968 when he joined and became active in the party. In 1976, he was appointed the first secretary of the Sverdlovsk District Central Committee, a role similar to a Governor in the US. Yeltsin's work in the district garnered him a reformers reputation. His prominence in Soviet politics rose further in 1985 after Mikhail Gorbachev then Soviet Leader, brought him to Moscow to be the Communist Party secretary. In Moscow Yeltsin's zeal for dealing with corruption and had several officials fired.In 1987-1988 he clashed with and criticized Gorbachev over the pace of reforms, and was stripped off the Communist Party secretary post.For a while Yeltsin became a political pariah. But in 1989 he made a political comeback winning by 90 percent vote margin, a seat at the newly formed Soviet parliament. In 1990, he denounced the Communist Party.His political momentum built up to 1991 as he criticized Gorbachev who was losing support of the masses. He won that year's presidential election to be president of Russia. Later on in December 25th 1991 Gorbachev resigned and six days later the Soviet Union was dissolved, as Yeltsin began his reign as Russia's president.

As a leader, Yeltsin was vital to the collapse of the Soviet Union. As president, he oversaw introduction of democracy, press freedom, and free market practices in Russia.Yeltsin also eliminated price controls, privatized major state assets, and allowed for ownership of private property.As a result the stock and commodities exchange and private banks came to being. Those measures made some Russian oligarchs to be wealthy, as many Russians became poorer due to hyper inflation, and high living costs. As a result economic hardships engulfed Russia, and corruption and crime increased. A war also broke out in breakaway republic of Chechnya and when he sent troops, there were 80,000 casualties mostly civilians. All the negative events took a toll on him and he began drinking heavily and in 1995 had three heart attacks. In 1996 he won a second term but survived several impeachments attempts.On 31st December 1999 Yeltsin abruptly resigned and handed power to Vladimir Putin, his chosen successor. He later died on April 23 2007.

Vladimir Putin
Vladimir Vladimirovich Putin, the current president of Russia, was born in Leningrad, today referred to as Saint Petersburg, Russia, on October 7th, 1952. Maria Ivanovna, a factory worker, and Vladimir Spiridonovich Putin, a World War 1 conscript, were his parents. Putin grew up in a communal apartment and went to local grammar school. After high school, he enrolled to study law at the Leningrad State University and after graduating in 1975, Putin began his career in the KGB spy agency, as an intelligence officer.In 1983 Putin married Lyudmila Shkrebneva a flight attendant, and they had two daughters Maria born in 1985 and Yekaterina born in 1986. Putin was stationed in East Germany until 1990 when he retired as a lieutenant colonel.
After returning to Russia, he worked in the administration department at the University of Leningrad and became an adviser to Anatoly Sobchak, a liberal politician. When Sobchak became mayor, Putin became his deputy.After Sobchak mayoral defeat in 1996, Putin moved to Moscow. In Moscow, he was appointed deputy head of management under the Yeltsin's administration.There after Putin was appointed to head the KGB's Federal Security Service. In August 1999, Yeltsin dismissed his premier Sergey Stepashin and his cabinet, and made Putin prime minister. After Yeltsin resigned in December 1999 he appointed Putin, acting president. When elections were held on March 2000, Putin won the presidency by 53 percent of the vote, and in 2004, was reelected again. In 2008 due to constitutional term limits, Putin didn't run in the elections.He was succeeded by his mentee Dmitry Medvedev as president, and Putin assumed the role of prime minister, hence continued influencing Russia. On March 4th 2012, Putin was reelected to serve a third term as president amidst claims of rampant election fraud. His prime minister now Dmitry Medvedev.

For western governments, Russian dissidents, and opposition leaders, Putin has earned a reputation as a strongman. This is due to the autocratic practices of his administration that involve cracking down on independent press, activists, and jailing critics. But Putin supporters laud him for launching criminal investigations into business dealings of high profile Russian oligarchs such as Mikhail Khodorkovsky. The extension of presidential term from four to six years is also seen as an attempt to hold onto power at all costs, by critics. On December 2012 Putin signed a law banning US citizens from adopting Russian children in a move criticized by Human Rights Watch.When Putin granted asylum to American Edward Snowden a man accused by the US of leaking classified information, relations with the U.S were further strained. Gay rights activists also continue to criticize him for instituting anti-gay laws that banned gay adoption and gay proselytizing among minors.

Dmitry Medvedev
Dmitry Medvedev is a Russian politician who served as the country's president from 2008 to 2012, and is currently the prime minister. Medvedev was born on the 14th of September, 1965 in Leningrad, today known as Saint Petersburg. His father, Anatoly Medvedev, was a lecturer and chemical engineer, and his mother a teacher and later a tour guide. As a young boy, Medvedev loved sports and studying science. In 1982 he joined the Leningrad State University to study law and graduated in 1987 with honors.While working on his post-graduate degree Medvedev practiced private, corporate, and securities law.In 1993, he married his wife Svetlana Vladimirovna, and they had a son Ilya in 1995.
In 1990, Medvedev, similar to Putin, worked under Mayor Anatoly Sobchak after completing his Ph.D. While working with Anatoly, Medvedev met Putin who served as deputy mayor, and they worked closely for four years, until Sobchak lost the election. That time he also started two vibrant companies, authored legal textbooks, of which one won an award. Medvedev was also the legal affairs director at Ilim Pulp Enterprise, which became the biggest lumber company in Russia. In 1999, Medvedev was summoned to Moscow to get into state politics. Then Putin was appointed Prime Minister by Yeltsin and later became president. His work ethic impressed Putin so much, that he rose up the ranks quickly. When Putin's presidential term ended in 2008, due to term limits he handpicked Medvedev as his successor. He won the election by receiving around 70 percent of the vote.After Medvedev became president, he appointed Putin as prime minister, and served as Russia's president until 2012. In 2012, Medvedev became Russia's prime minister, after Putin assumed presidency.

When Medvedev became Russia's president in 2008 and appointed Putin as prime minister, many critics in the country and outsiders alike viewed him as Putin's puppet. But after assuming presidency Medvedev had better relations with the west on such important issues as nuclear defense agreements. In April of 2010, he signed new nuclear arms treaty (START), aimed at cutting nuclear warheads in each country to 1550. In 2008, he recognized the independence of two breakaway regions of Georgia, the South Ossetia and Abkhazia provinces. As president, Russia joined the World Trade Organization. While his policies seemed liberal, many western critics viewed them as empty rhetoric as he was unable to implement them, due to Putin's strong hand. In fact, critics saw his ascension to presidency as a ploy by the KREMLIN, to improve their image in the west, and viewed him as a lame duck.
| Rank | President of the Russian Federation | Term(s) in Office |
| --- | --- | --- |
| 1 | Boris Yeltsin | July 10th, 1991 to December 31st, 1999 |
| 2 | Vladimir Putin | May 7th, 2000 to May 7th, 2008; May 7th, 2012 to Present |
| 3 | Dmitry Medvedev | May 7th, 2008 to May 7th, 2012 |