Parliament Hill: Home of the Parliament of Canada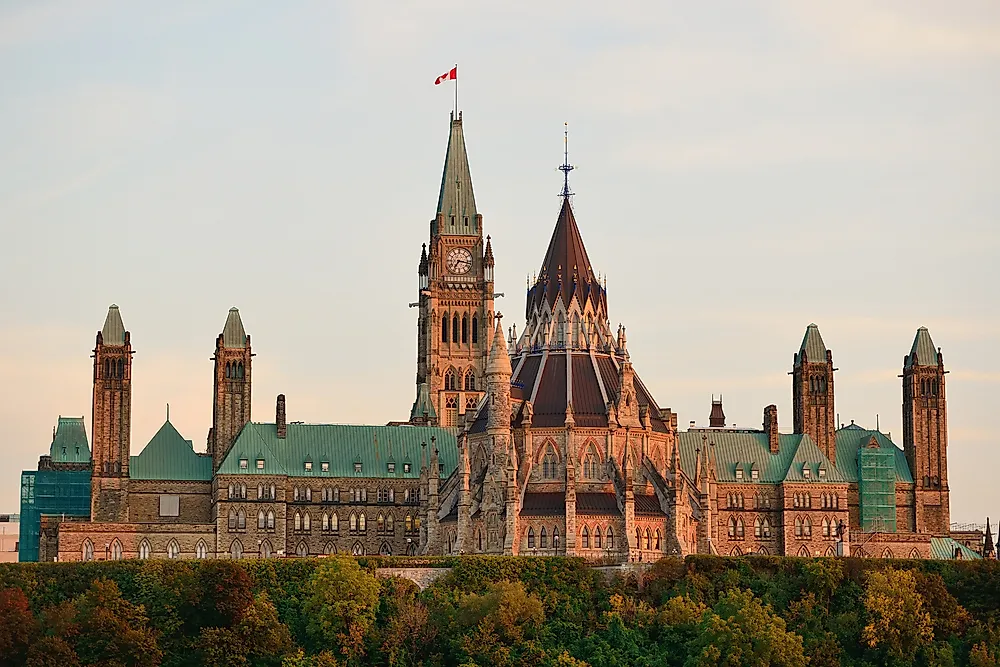 Parliament Hill is the location for Crown land located on the bank of the Ottawa River. Its buildings house the Parliament of Canada, and its designs are an element of national symbolic importance. The Parliamentary Protective Service protects Parliament Hill and the parliamentary areas. The hill is one of the attractions in Canada with over three million visitors visiting it every year. The development on the site of the present Parliament Hill began in 1859 with the location initially used as a military base. The Parliament Hill took its present form in 1927, and since 2002 a massive renovation work has been ongoing on all the buildings with the work expected to be completed in 2020.
Selection Of Site For Parliamentary Building
Bytown was selected as the capital of the province of Canada in 1858 while the site for the new parliament building was at the Barrack Hill. The Department of Public Works also requested for designs for the construction of the parliament building at Barrack Hill on May 7, 1859, receiving 298 drawings. The drawings were narrowed down to just three. The departmental block, governor's residence, and the Center Block were awarded separately. The final designs were selected for their creative use of the Gothic Architecture which acted as a reminder to the people of the history of the parliamentary democracy and would suit the surrounding area while being stately. US$ 300,000 was allocated for the building.
The Construction Work
The groundbreaking for the construction of the parliament building was on December 20, 1859, with Prince Albert Edward laying the foundation stone of the Center Block on September 1, 1860. The building of the Parliament Hill remains the main project to be undertaken in North America in that period. The construction of the foundation for the building involved blasting of the bedrock and alterations to sit 17 feet deeper than the original plan. The site was temporarily closed in September 1861 until 1863 due to the high cost. Queen Victoria's birthday celebration was held at the unfinished site in 1865 cementing the position of the area as a national place. The structures of the Parliament Hill together with with the fences and gates were completed in 1876. In 1901, the official ceremony for the late Queen Victoria was held at the completed Parliamentary Hill.
Fire And Rebuilding
On February 3, 1916, a mysterious fire destroyed Center Block. Despite World War I, the foundation stone was re-laid by Price Arthur on September 1, 1916. The new tower was completed 11 years later and dedicated to the citizens who had lost their lives in the ongoing war. The Hill has hosted several high profile events in the history of Canada.
Purpose Of The Parliament Building
Parliament buildings are arranged on the three sides of the Parliament Hill's central square. The use of the space within each of the three edifices is supervised by the speakers of the chambers of legislations in Canada. The Center Block houses the Senate and Commons Chambers. The Library of Parliament is at the rear of the parliamentary building. The East and West Blocks host the offices of ministers and senators and several meeting rooms and administrative areas. The parliament buildings integrate different eras and styles of Gothic architecture