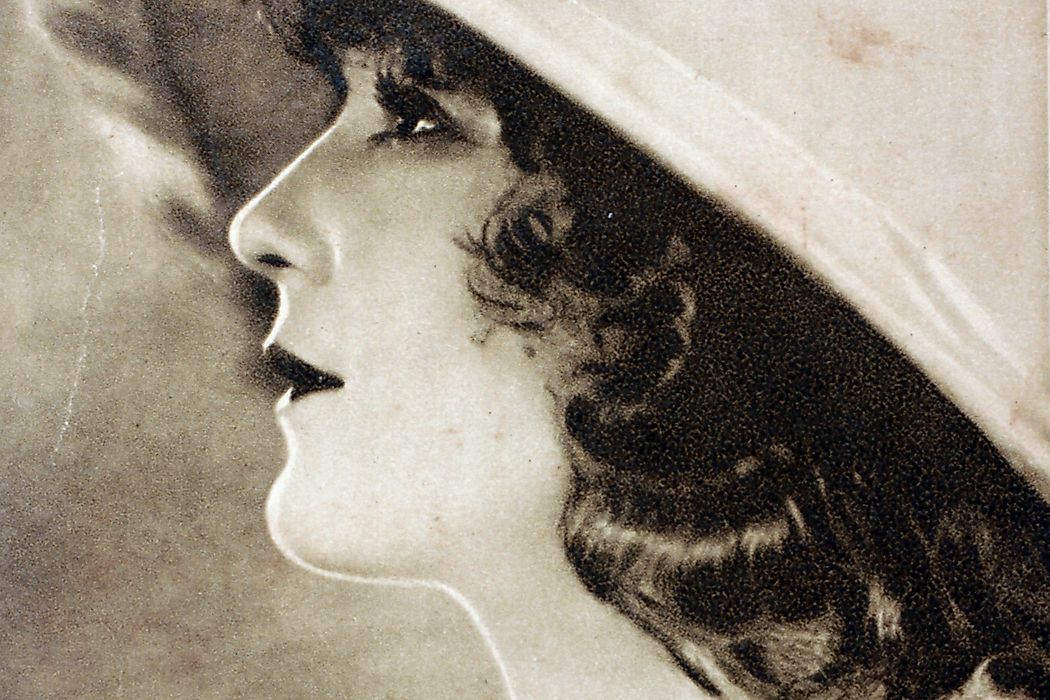 Mary Pickford was one of the earliest and biggest stars in the film industry. The film industry was shaped by her ability to not only be a talented actress but a producer and businesswoman. She rose to fame in Hollywood when it was in its infancy and would inspire the generation of actors and actresses who came after her. Pickford was one of the first movie stars to be billed under her own name and the first to have her name put in marquee lights. She also became one of the richest stars in Hollywood, in part due to being the first actor to earn a percentage of a film's earnings. Pickford was also one of the first actors to earn an international reputation, being known around the globe.
5. Early Life
On April 8th, 1892, Gladys Louise Smith was both in Toronto, Canada. At some point in 1896, she came down with diphtheria and was baptized. As part of the baptism, Gladys' middle name changed from Louise to Marie. Gladys made her debut on stage in January 1900, playing two small parts in "The Silver King" at Toronto's Princess Theatre. By November 1901, her mother Charlotte Hennessey Smith (1873-1928) had decided to move her two daughters, Gladys and Lottie Smith (1893-1936), and son John (Jack) Charles Smith, Jr. (1896-1933) and began touring around to perform in plays.
In 1907, Gladys Smith changed her name to Mary Pickford after David Belasco (1853-1931), a theatrical producer, proposed the idea. This new name was a combination of her middle name and her maternal grandfather's middle name. In a show of unity and support, Mary's mother and siblings also changed their last names to Pickford.
4. Career
Mary was on Broadway before transition to motion pictures. She was signed with the Biograph Company and soon got her first lead role. By January 1910, Pickford has moved with the company to California and would become the new 'Biograph Girl.' Pickford was known widely as 'Little Mary' or 'The Girl with the Curls' before she started to appear under her own name in 1911. During this time from 1909 through early 1913, she would appear in around 180 short films.
In January 1913, Mary debuted as Julia at the premiere of the play "A Good Little Devil." A few months later she moved to feature-length films when she reprised the role in Adolph Zukor's (1873-1976) film version of the play. At this time, Mary signed a one-year contract with Zukor's company Famous Players. Pickford saw several successes at the box office, but it was the 1914 film "Tess of the Storm Country" that led to her fame soaring even more and saw her salary double, making her the highest-paid actress at the time. It was also during this time that theater owner David Grauman (1852-1921) gave Pickford the nickname of 'America's Sweetheart,' which would stick with her for the rest of her career.
By early 1915, Pickford's salary was again doubled and she was being called 'The Queen of the Movies.' By the middle of 1916, Pickford had her salary upped again and as part of a new deal with Zukor, she had to ability to pick her own projects, directors, and writers. She could also distribute films under the Artcraft name. That year she also formed Mary Pickford Film Corporation to act as her personal production company, becoming the first movie star to do so. In 1919, Pickford joined forces with Charlie Chaplin (1889-1977), Griffith, Douglas Fairbanks (1883-1939) and Zukor to form the United Artists Corporation. Pickford spent the rest of her acting career working under United Artists.
3. Major Contributions
In 1918, Pickford, Fairbanks, Chaplin and Marie Dressler (1868-1934) toured America to promote Liberty Bonds. They would go on to help sell more than $18 billion in bonds, proving the effect their star power over the public.
In 1921, she helped created the Motion Picture Relief Fund (MPTF) and would serve as its vice-president. The MPTF started as a charitable organization to help give monetary support to needy employees in the film industry, later expanding to include those in television. She also started the Payroll Pledge Program in 1932, which saw employees of the movie studios contribute one-half of one percent from each of their paychecks to the MPTF.
Pickford also was one of the 36 founders, only three of which were female, of the Academy of Motion Picture Arts and Sciences (AMPAS) in 1927.
In 1941, she was one of the co-founders of the Society of Independent Motion Picture Producers (SIMPP). SIMPP worked to push the interests of independent film producers and battled to stop the anti-competitive practiced used by the eras major film studios.
2. Challenges
In March 1928, Mary lost her the biggest supporter of her career, as her mother Charlotte died of breast cancer. Her siblings, Jack and Lottie would die in 1933 and 1936 due to heart problems which stemmed from alcoholism.
With her film career over, Pickford's drinking slowly morphed into her becoming an alcoholic, just like her father and siblings had been, as she dealt with depression. Over the following decades, she slowly became more and more of a recluse, staying almost entirely at her Pickfair estate and receiving only a select group of visitors by the late 1950s. By the middle of the 1960s, Pickford would usually only greet visitors by telephone from her bedroom, rarely leaving her home.
1. Death and Legacy
In 1927, Mary and husband Douglas Fairbanks became the first stars to have imprints of their hands and feet at Grauman's Chinese Theater. Three years later, Pickford, would win the second ever Academy Award for Best Actress. Pickford received a star of the Hollywood Walk of Fame in 1960 and in 1999 she would get a star on Canada's Walk of Fame in Toronto.
In 1955, she received the George Eastman Award, given to those who made distinguished contributions to the art of film. The following year she established what is now known as the Mary Pickford Foundation, which worked to preserve films around the world and set up educational outreach programs at colleges across the United States.
In 1973, the Ontario Heritage Foundation honored her by putting up a plaque near her birthplace. Three years later Pickford was awarded an honorary Oscar for her contributions to film. The award was presented at Pickfair prior to the Academy Awards and taped to be included in the broadcast.
On May 29th, 1979, Mary Pickford died at Santa Monica Hospital after suffering a stroke. She was 87 years old.