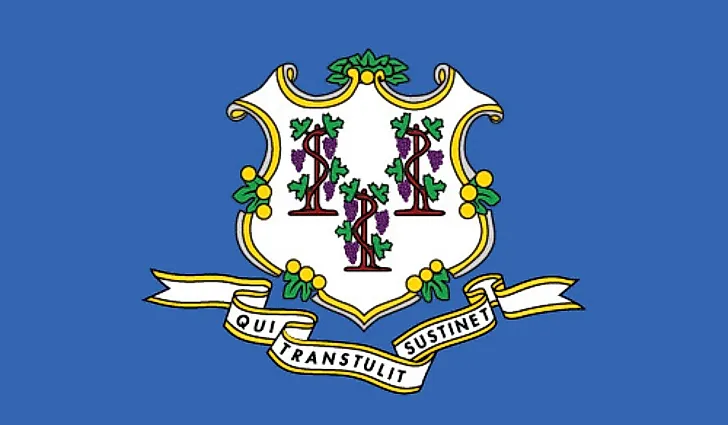 A motto is a phrase that expresses a purpose or belief. It describes the intention or general motivation of an organization or a group. All the states in the US have a motto that appears on state flags, state seals, buildings, or coins. Some states only have mottos on their seals while other states have made their mottos official through a legislature. Below is a list of all state mottos. 
Select State Mottos
Alabama
The Alabama state motto is "We dare to defend our rights." It was approved in March 1939 and reflected the state's history in the War of Independence and the role Alabama played in the American civil war.
Alaska
The Alaska state motto is "North to the Future." The motto reflects the northern position of the state and the excitement of future possibilities. It was coined by Richard Peters, a journalist who won the competition to design a state slogan in 1963.
Illinois
The motto for the state of Illinois is "State Sovereignty and national union." The motto reflects the independent nature of Illinois and the strength that comes with being part of a union.
Maryland
The state motto is "Manly deeds, womanly words". It came from the Calvert family who was among the initial colonizers of Maryland.
Nevada
The state motto of Nevada is "All for our country" which reflects the patriotism of the people of Nevada. It also harkens to the War of Independence as well as the role the state had in the American Civil War. The motto is part of the Great Seal and the flag.
New York
The state motto is expressed as "Excelsior!" in Latin which means "Ever Upward!" The motto reflects the hopes and attitude of the people of the state of New York after the War of Independence.
Texas
The state motto of Texas is "Friendship." The motto was adopted in 1950 and is related to the word "Texas," which itself comes from the word "tejas", which means "friend" in the Hasinais and Caddo Indigenous languages. 
Languages Used For Mottos
Some of the states have two mottos, including South Carolina which has both its mottos in Latin and North Dakota and Kentucky which both have one in Latin and one in English. The rest of the territories and states only have one motto. The languages used the most in state mottos are English and Latin. 
List of State Mottos
| State | Motto |
| --- | --- |
| Alabama | We dare defend our rights! |
| Alaska | North to the future |
| Arizona | God enriches |
| Arkansas | The people rule |
| California | I have found it |
| Colorado | Northing without the Deity |
| Connecticut | He who is transplanted still sustains |
| Delaware | Liberty and Independence |
| District of Columbia | Justice for All |
| Florida | In God we trust |
| Georgia | Wisdom, justice, and moderation |
| Hawaii | The life of the land is perpetuated in righteousness. |
| Idaho | Let it be perpetual |
| Illinois | State sovereignty, national union |
| Indiana | The crossroads of America |
| Iowa | Our liberties we prize and our rights we will maintain |
| Kansas | To the stars through difficulties |
| Kentucky | Let us be grateful to God |
| Louisiana | Union, justice, and confidence |
| Maine | I lead |
| Maryland | Manly deeds, womanly words |
| Massachusetts | By the sword we seek peace, but peace only under liberty |
| Michigan | If you seek a pleasant peninsula, look about you |
| Minnesota | The star of the north |
| Mississippi | By valor and arms |
| Missouri | Let the welfare of the people be the supreme law |
| Montana | Gold and silver |
| Nebraska | Equality before the law |
| New Hampshire | Live free or die |
| New Jersey | Liberty and prosperity |
| New Mexico | It grows as it goes |
| New York | Ever upward |
| North Carolina | To be, rather than to seem |
| North Dakota | One sows for the benefit of another age |
| North Dakota | Liberty and union, now and forever, one and inseparable |
| Ohio | With God, all things are possible |
| Oklahoma | Labor conquers all thins |
| Oregon | She flies with her own wings |
| Pennsylvania | Virtue, liberty, and independence |
| Rhode Island | Hope |
| South Carolina | While I breathe, I hope |
| South Dakota | Under God the people rule |
| Tennessee | Agriculture and commerce |
| Texas | Friendship |
| Utah | Industry |
| Vermont | May the fourteenth star shine bright |
| Virginia | Thus always to tyrants |
| Washington | Bye and bye |
| West Virginia | Mountaineers are always free |
| Wisconsin | Forward |
| Wyoming | Equal rights |