List of Countries by Zinc Production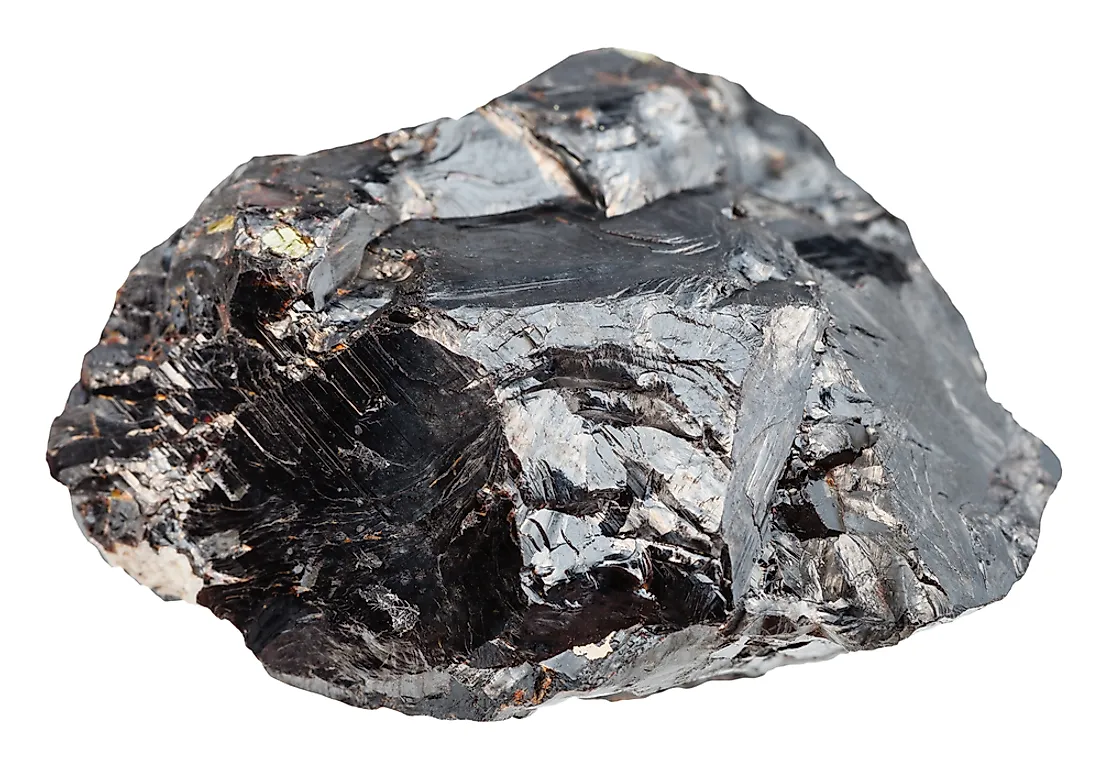 China produces the most zinc in the world.
Zinc is used to make brass, as it is an alloy of zinc and copper. Today, it has many other uses as well.
In the United States, zinc is primarily produced in Alaska.
Zinc is a chemical component which is number 30 in the periodic table. It is available in large proportions in the United States, Australia, and Asia. Refining zinc is done by froth flotation of its ore, roasting, and electrowinning. China is the world's leading zinc producer, producing more than double the next leading producer, Peru. The world's biggest zinc mine is Rampura Agucha mine in Rajastian, India.
The World's Highest Zinc Producers
China
China is the world's leader in the production of zinc and has remained in the top position for over a decade. The country produced approximately 36% of global output in 2009 and approximately 34% in 2018. The largest zinc mines in China are the Caijiaying mine in Zhangjiakou, Hebei province with 1.44 million tonnes of zinc, the Huanren mine in northern China with 1.44 million tonnes of zinc, the Huogeqi mine in Bayannur, Inner Mongolia with 1 million tonnes of zinc, the Hongtoushan mine in Fushun, Liaoning province with 0.69 million tonnes of zinc, the Tianbaoshan mine in northern China with 0.42 million tonnes of zinc, and the Qingchengzi mine in Liaoning province with 0.35 million tonnes of zinc. Increasingly stringent regulations have impacted China's zinc production, with production at several mines suspended for environmental inspections.  
Peru
Peru is the world's second largest producer of zinc. Actually, Peru's main economic activity is mining of not only zinc, but also gold, tin, lead, silver, and copper. In the year 2013, Peru exported minerals worth $41.2 billion. Zinc mining in Peru began slowly in the 20th century. However, the high elevations of the highlands were a great challenge which has been overcome over the years. As a result, most zinc mines are situated in the Peruvian highlands, in the Andean mountain ranges. The country's major mineral deposits include Ancash, Ica, Lima, Pucallpa, and Yanque. There are three major investors in Peru's mining industry: Minera Shouxin Peru ($239 million), Compania Minera Milpo ($470 million) and Exploraciones Collasuyo ($346 million).
Australia
Australia is one of the world's major zinc producers, generating about 20% of the world's zinc. It has been producing zinc since 1901. In 2014, Australia's zinc production reached 1.6 million metric tonnes. Currently, the country is ranked third in zinc production with a production of 1.29 million metric tonnes. Most of the zinc mining in Australia is done underground. The major zinc mines in Australia are located in Western Australia, Queensland, Tasmania, and New South Wales. The primary zinc smelter and refinery are found in Risdon (Tasmania) and Townsville (Queensland) respectively.
United States
Zinc production in the United States was highest in 2014 when 820,000 metric tones were produced. America is the world's 4th largest zinc producer with a current production of 736,000 metric tonnes. Its primary mine is the Red Dog mine in Alaska which employs 2,857 employees in both the mining and smelting areas. Other zinc mines are located in the east and middle Tennessee, Gordonsville, and Metaline.
Uses of Zinc
In the ancient times, zinc was used to make brass which is an alloy of zinc and copper. Today, most of the zinc is used in its compound form. For instance, the zinc oxide has a semiconductor property and hence important in the photocopying products. It is also used as a catalyst. Zinc chloride is used as a wood preservative, fire retardant, and manufacture of other chemicals. Zinc is also used to make dry cell batteries and for die castings. Zinc powder is used to propel model rockets. Furthermore, approximately 50% of the zinc produced is used for galvanizing. Zinc is also an important mineral which the human body and plants need for healthy growth.
Environmental Impact of Zinc
Sulphide zinc ores are responsible for the formation of acid rain. Secondly, unwanted zinc by-products such as sodium oxide and carbon monoxide are also harmful to the environment. Sodium oxide is corrosive when exposed to water while carbon monoxide is toxic to animals and humans. Additionally high concentration of zinc in one's body is harmful to their health.
List of Countries by Zinc Production
| Rank | Country | Production of Zinc (tonnes), 2009 |
| --- | --- | --- |
| 1 | China | 3,100,000 |
| 2 | Peru | 1,509,129 |
| 3 | Australia | 1,290,000 |
| 4 | United States | 736,000 |
| 5 | Canada | 698,901 |
| 6 | India | 695,000 |
| 7 | Kazakhstan | 480,000 |
| 8 | Bolivia | 421,721 |
| 9 | Mexico | 390,000 |
| 10 | Ireland | 385,670 |
| 11 | Russia | 225,000 |
| 12 | Sweden | 192,538 |
| 13 | Brazil | 174,000 |
| 14 | Iran | 160,000 |
| 15 | Poland | 100,000 |