Kennesaw Mountain - Unique Places Around the World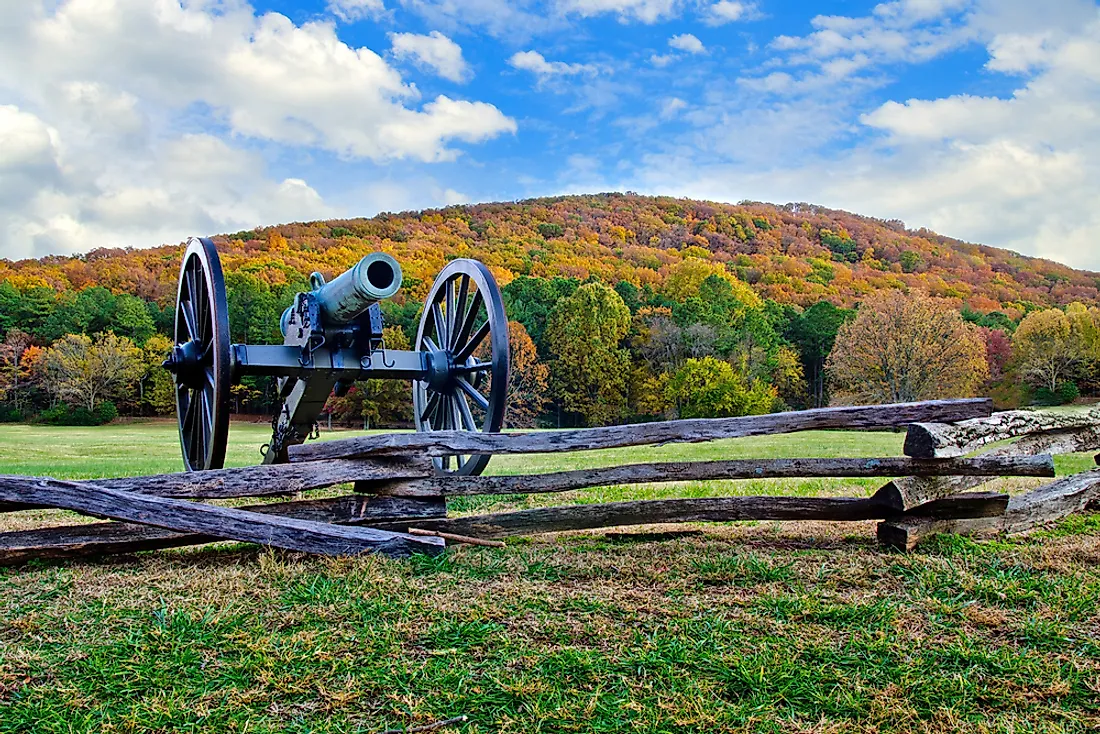 4. Description
Kennesaw Mountain is the highest point in the Atlanta metropolitan area, with an elevation of 1808 feet above sea level. Located in between the suburbs of Marietta and Kennesaw, Kennesaw Mountain is not part of any mountain range. Instead, Kennesaw Mountain, in geomorphological terms, is a monadnock, or inselberg. Kennesaw Mountain is the remnant of a former mountain range that was worn away by erosion. It stands as an isolated mountain surrounded by the markedly lower Piedmont region. The mountain itself has two summits, Big Kennesaw and Little Kennesaw.
3. History
Kennesaw Mountain is the product of geological history. In the southern USA's Piedmont range, a mountain range once existed. Over millions of years, erosion took place. The results of wind and water would eventually wear this mountain range away. However, not everything from that mountain range would disappear. Rocks that were harder to wear away would remain, thus forming Kennesaw Mountain. Originally, the Creek people lived in this area. They were among the mound building cultures in North America. They would later be pushed out by the Cherokee people, whom themselves would be exiled from the area in the Trail of Tears. What makes Kennesaw Mountain particularly famous is the Civil War. The Battle of Kennesaw Mountain took place here in June 1864. This battle would play a pivotal role in the Atlanta Campaign. Kennesaw Mountain would become part of a national park in June 1935, protecting both the mountain, and preserving the area where the Battle of Kennesaw Mountain took place.
2. Tourism
Kennesaw Mountain is part of Kennesaw Mountain National Battlefield Park. This national park is a major center of tourism in the Atlanta metropolitan area. The park attracts millions of visitors, both local and from across the world. Many come to hike the trails leading to the top of the mountain. The Battle of Kennesaw Mountain took place here during the Civil War. Tourists often come for the historical value of Kennesaw Mountain.
1. Threats
Kennesaw Mountain is a heavily visited area, and part of a large protected area within a large metropolitan area. Since the 1990s, Atlanta has become one of the fastest growing cities in the USA. Tourism has grown as a result. One major threat to Kennesaw Mountain is making keeping litter to a minimum. Rapid urbanization is another factor to consider. Being part of a national park keeps rapid urbanization from impeding on the park.