What Is The Ethnic Composition Of Mauritius?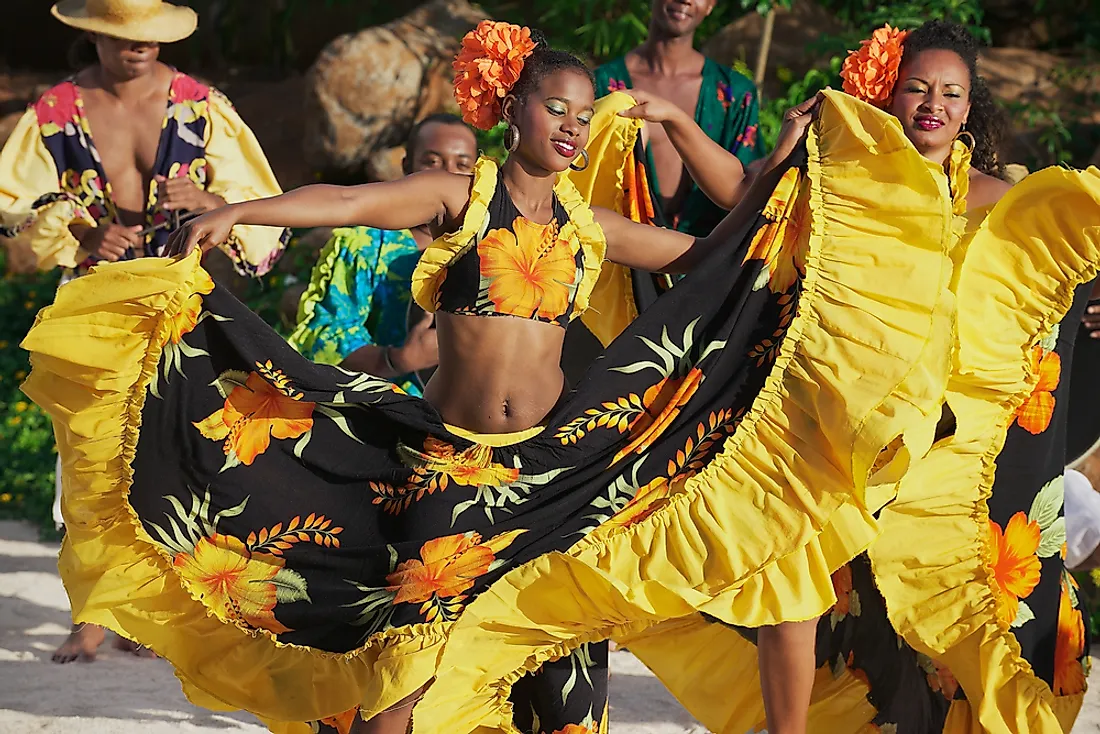 Mauritius is an island-state that is situated about 1,200 miles off the southeastern shoreline of the African continent in the Indian Ocean. Mauritius also includes St Brandon, Agalega, and Rodrigues Islands. Mauritius is a multilingual, multicultural, and multiethnic state that had an estimated population of about 1,364,283 by July 2018. 
The Ethnic Groups In Mauritius
With no indigenous residents, the country's ethnic mix is the outcome of more than two centuries of international labor migration and European colonization. A considerable percentage of the residents of Mauritius are the Indo-Mauritians who make up over two-thirds of the population. Mauritius is home to over 3,000 Sino-Mauritians and various Chinese linguistic/ethnic groups. There are over 13,000 Franco-Mauritians in Mauritius. There is a small percentage of British descents with Mauritius nationality living in the country. 
Indo-Mauritians
Indo-Mauritians are the biggest ethnic group in the country, making up over 60% of the population. Indians started migrating to the region to work as indentured laborers after the British took over India. Over 450,000 indentured laborers from India were brought to Mauritius to work in the sugar plantations. A considerable percentage of Indians were brought from Bihar state, Sindh, Saurashtra, and Gujarat. Most of the laborers were Telugu and Tamil people. Later more Indians migrated to Mauritius as free immigrants. Even though a considerable percentage of the Indo-Mauritians converse in Mauritian Creole, some of them still use their ancestral language in religious activities and at home.
Languages Spoken In Mauritius
The Constitution of Mauritius doesn't mention the country's official language – it only dictates that English is the National Assembly's official language. All members of the national assembly can also use French. French and English are the de-facto languages of the country. The Mauritius constitution is drafted in English, but some laws, including the criminal and civil codes, are written in French. The Mauritians are multilingual people with their mother tongue being Mauritania Creole. Most residents are fluent in both French and English. Asian languages are favored in the religious, musical, and cultural activities while both de factor languages are used in the professional and educational settings. The Creole dialect that is used by a considerable percentage of the population is French-based. The Chagossian Creole, Agalega Creole, Rodriguan Creole, and Mauritanian Creole are similar. Some of the ancestral languages used in Mauritius include Urdu, Odia, Hindi, Marathi, and Bhojpuri. The percentage of people speaking Bhojpuri decreased from 2000 (12%) to 2011 (5%).
What Is The Ethnic Composition Of Mauritius?
| Rank | Major Ethnic Groups |
| --- | --- |
| 1 | Indo-Mauritian (compose approximately two thirds of the total population) |
| 2 | Creole |
| 3 | Sino-Mauritian |
| 4 | Franco-Mauritian |