Environment
India's 50 Tiger Reserves: Home To The World's Biggest Tiger Population
n the past 80 years, three of the original tiger subspecies have gone extinct, leaving only six,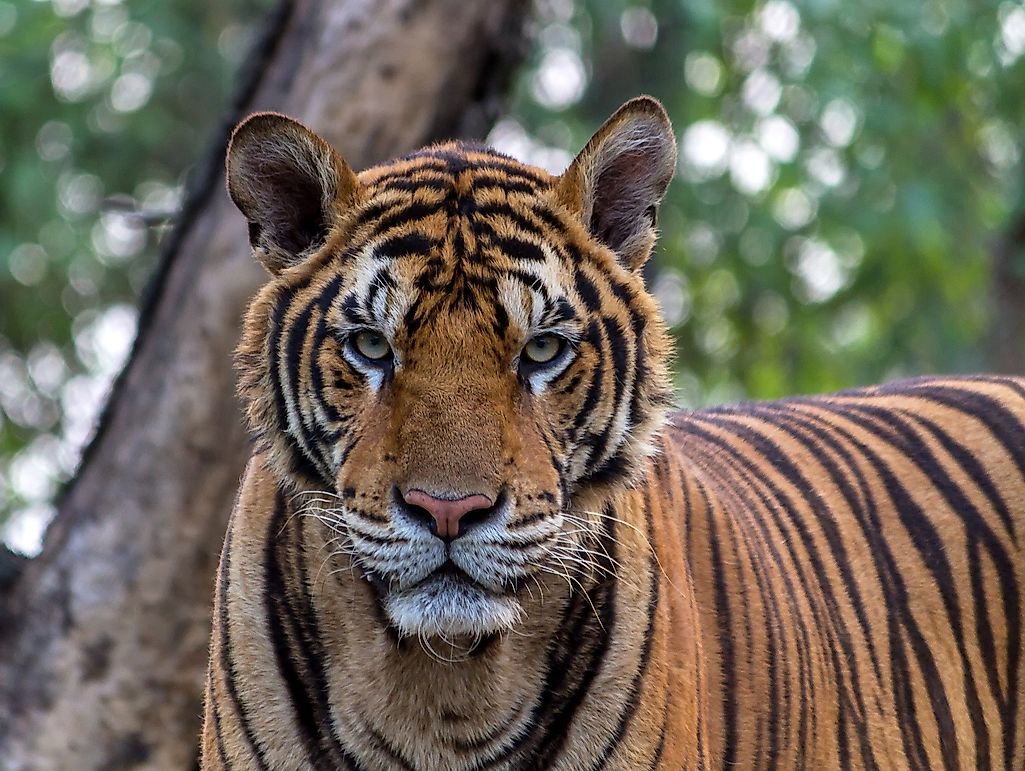 In the past 80 years, three of the original tiger subspecies have gone extinct, leaving only six, all because of poaching and loss of habitat. Of the remaining six subspecies, four are listed as critically endangered. If the trend is sustained, there will be no single tiger alive in the next 50 years. The remaining tiger subspecies are the Bengal tigers, whose population stands at around 2,967 and are mainly found in India, Nepal, Bangladesh, and Bhutan. The Indochinese Tigers have had their population reduced by 70% within a decade, making them the most poached tiger. They are found in Thailand, Cambodia, China, Myanmar, and Vietnam. Malayan Tigers number about 500 individuals and are only found in the Malay Peninsula in Thailand. Siberian Tigers number around 300 and are found in Russia, China, and North Korea. South China Tigers are the smallest of all the subspecies and are estimated to be about 20 individuals left in the wild. Sumatran Tigers are found on the Sumatran Island of Indonesia, and about 600 individuals still exist. The three extinct tiger subspecies are the Bali Tiger, the Caspian Tiger, and the Javan Tiger. Attempts to save the tiger have led to the creation of Tiger reserves in India, and the most notable ones include the following.
Bandipur Tiger Reserve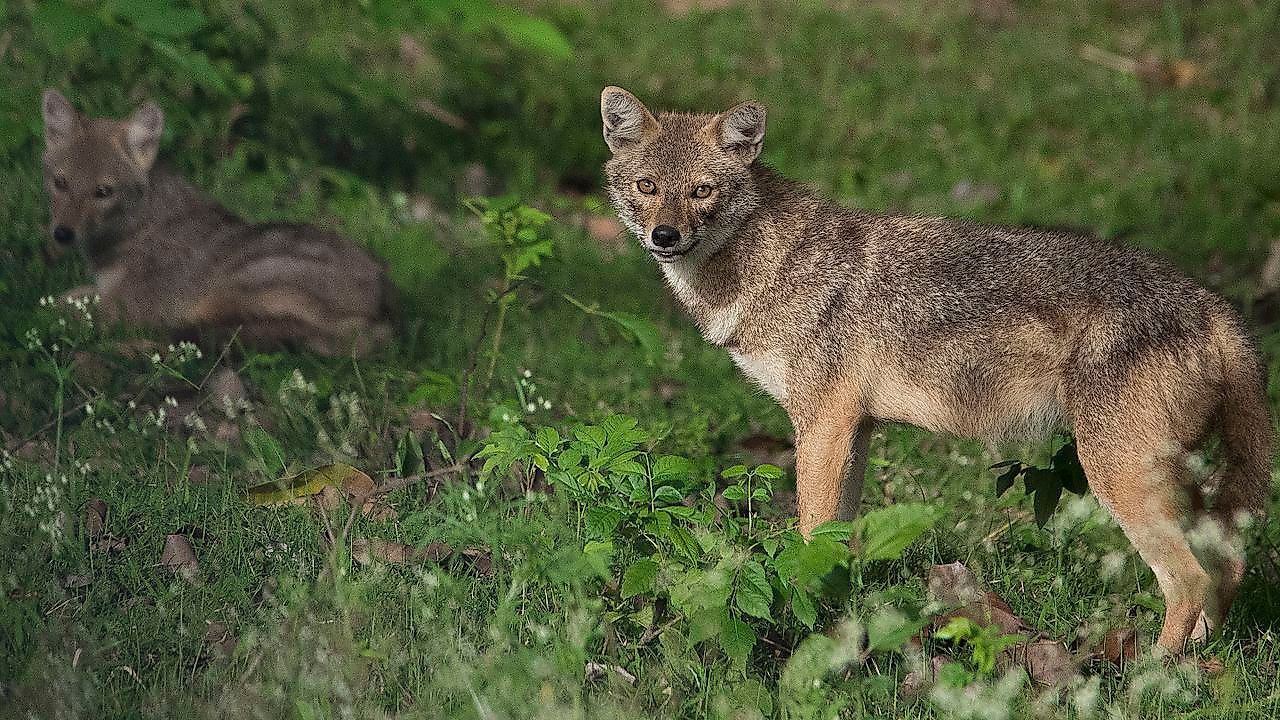 Located in the Indian state of Karnataka, Bandipur National Park was established in 1974 and had the second-highest tiger population in India. The reserve sits on an area of 337 square miles and is home to more than just tigers. The park has deciduous forests and shrublands, and two rivers, Kabini and Moyar, flank the reserve. Bandipur is currently home to 109 tigers.
Corbett Tiger Reserve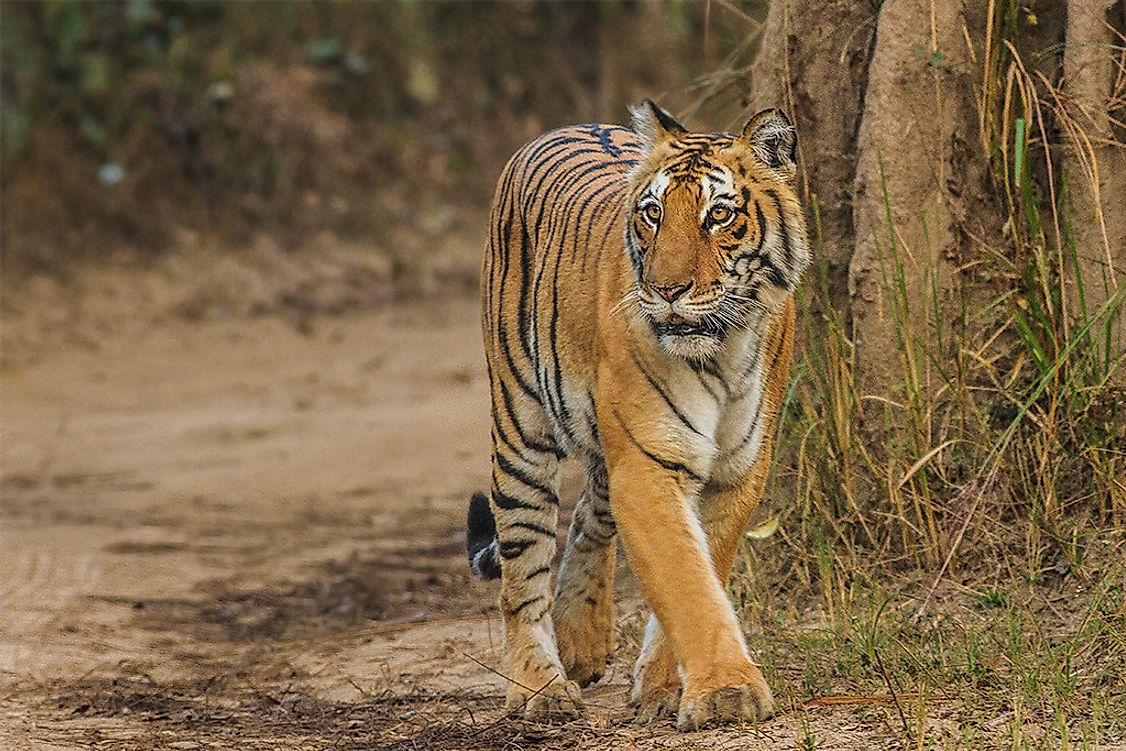 The Jim Corbett National Park is the oldest in India and was established in 1936 with the sole aim of providing refuge for the Bengali Tiger. Located in the state of Uttarakhand, the reserve was named in honor of Jim Corbett, who was a British hunter and tracker famous for taking down man-eating tigers and leopards. The Corbett Reserve sits on an area of 201 square miles and stands at an elevation of 1,300 feet to 4,000 feet above the sea level. The reserve is home to 215 tigers.
Kanha Tiger Reserve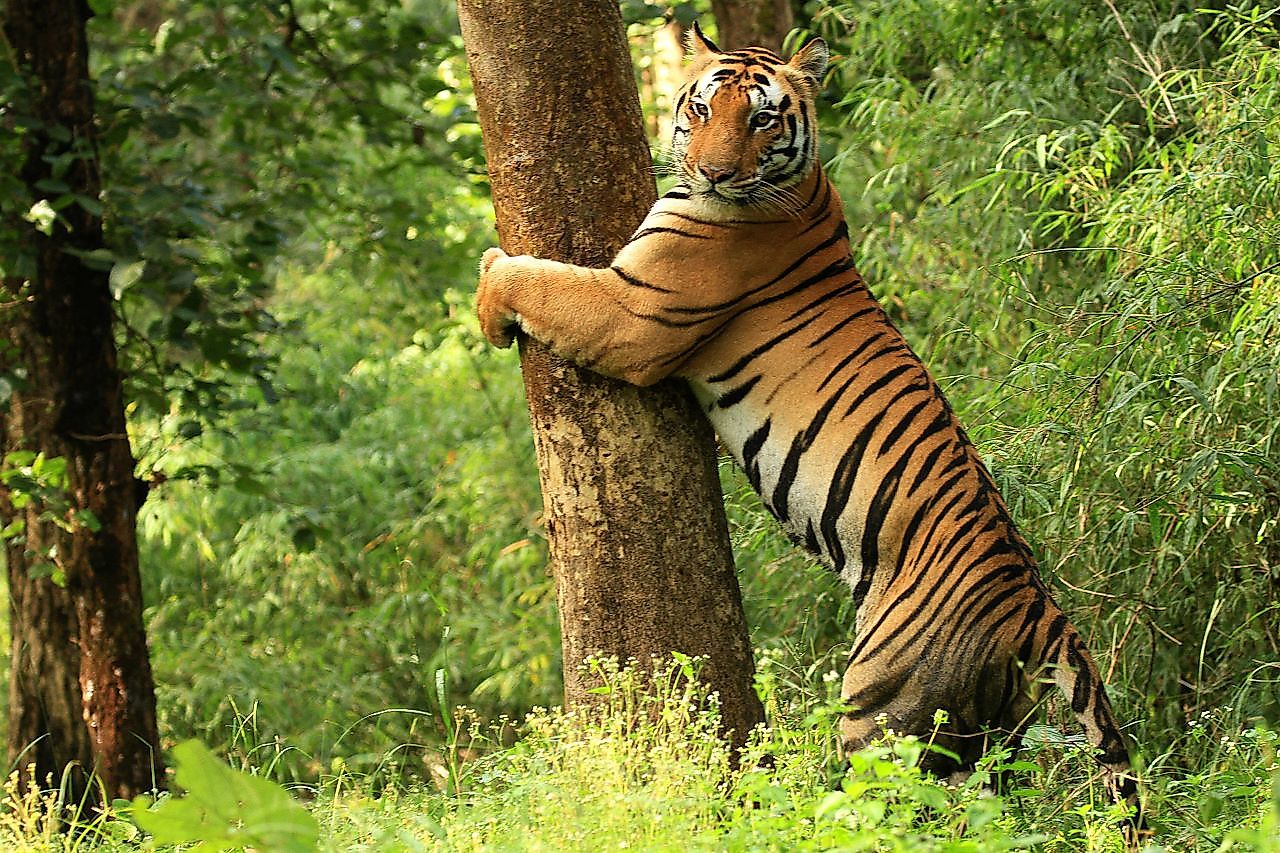 Located in the state of Madhya Pradesh, Kanha Tiger Reserve was established in 1955 but was only turned into a full tiger reserve in 1973. It is divided into two sanctuaries that collectively span an area of 360 square miles. Bengal Tigers are the most common found in Kanha, and they number about 83 with 42 cubs by the last census conducted in 2018.
Manas Tiger Reserve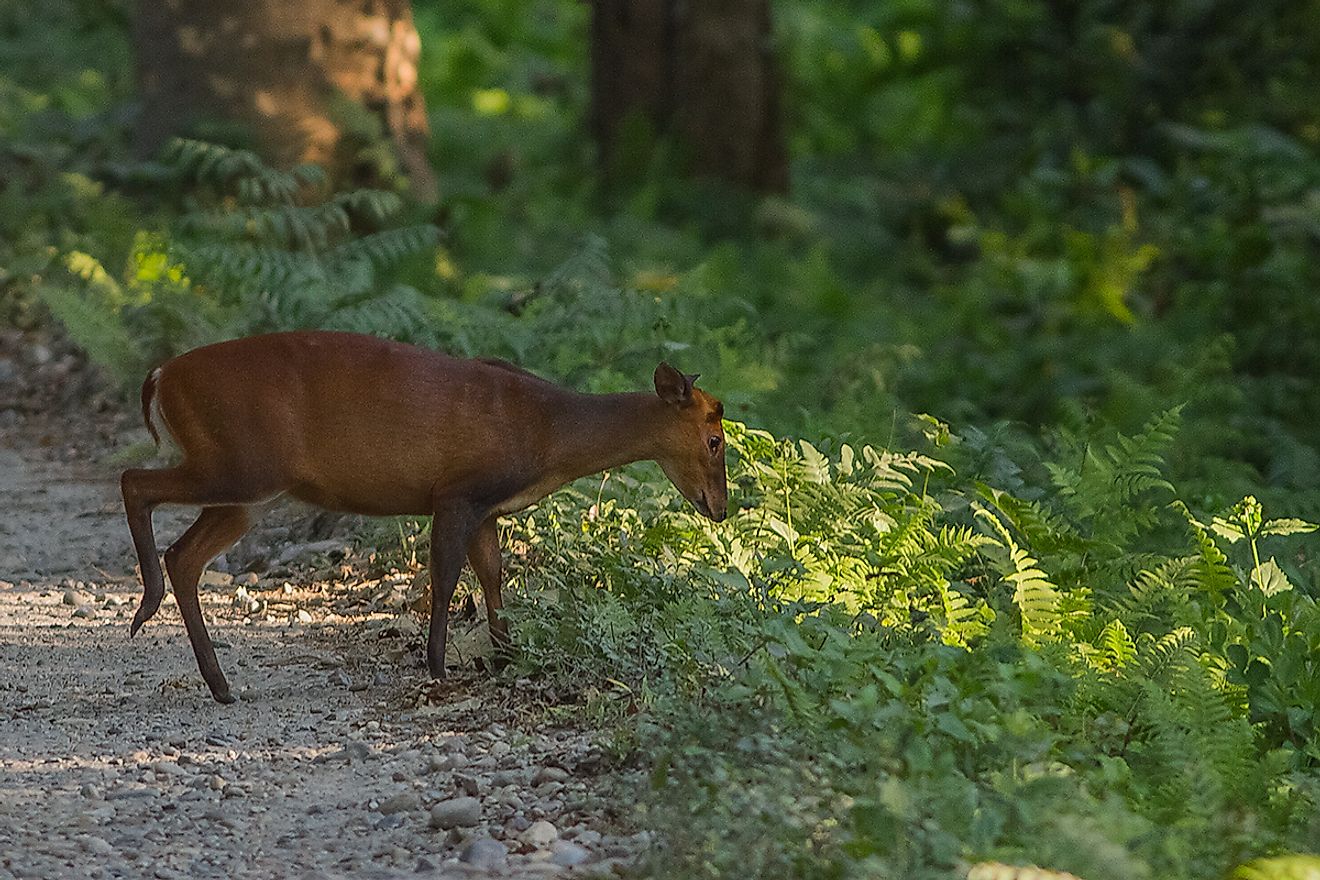 Borrowing its name from the Manas River, the reserve was created in 1928 and upgraded to a full tiger sanctuary in 1973. Located in the state of Assam, Manas Tiger Reserve covers an area of 150 square miles. Manas is home to around 30 Tigers, although the number is believed to be higher than that. The reserve was listed as a World Heritage Site in 1985 by UNESCO.
Melghat Tiger Reserve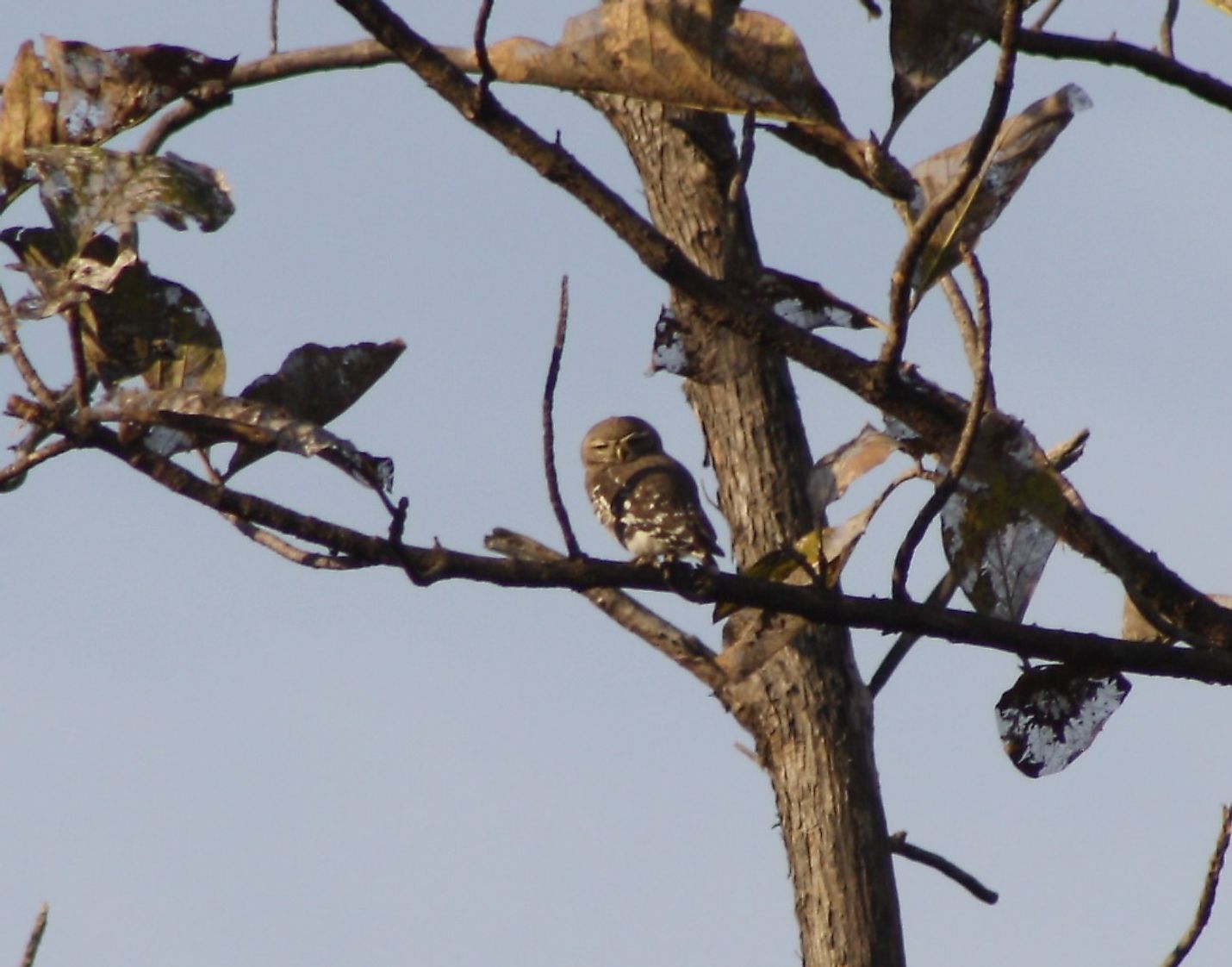 Situated in the state of Maharashtra, the reserve was established in 1974 and covers an area of about 890 square miles. Melghat Reserve is hilly and full of rivers that are tributaries to the more massive Tapti River, which serves as the lifeline of the expansive reserve. As of 2016, Melghat was home to 60 tigers, and the number is probably higher currently.
Palamau Tiger Reserve
The Palamau reserve is found in the state of Jharkhand and is part of the greater Betia National Park. Sitting on an area of around 560 square miles, the reserve was formed in 1974 under the Indian Forests Act to stamp out overgrazing by livestock and illegal logging that had almost destroyed the whole forest. Tiger sighting in this reserve is very rare, with a recent report from 2016 putting the population to about three. The population is exceptionally low by normal standards.
Ranthambore Tiger Reserve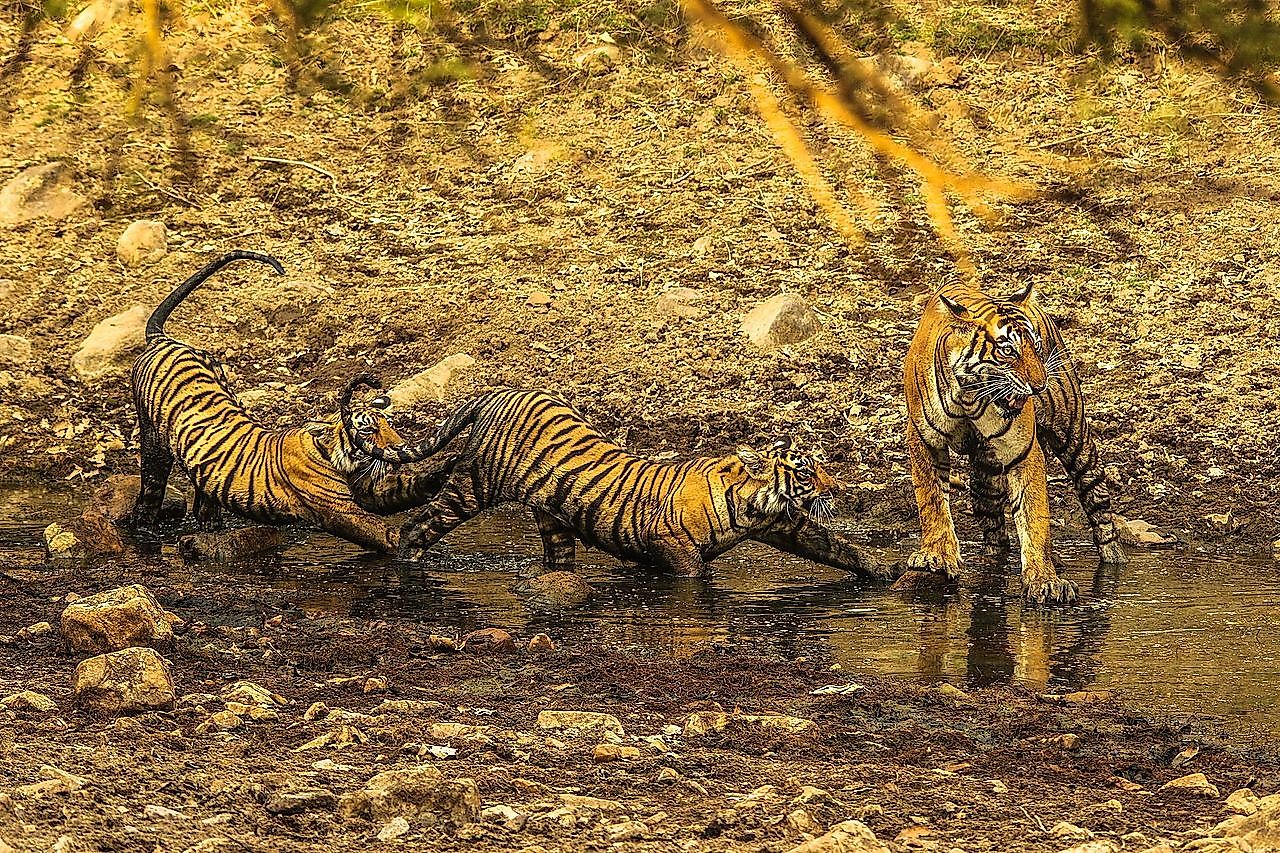 When it was established in 1955, the reserve covered an area of 161 square miles, it has been expanding over the years and currently sits on an area of 1,334 square miles. Ranthambore, located in the state of Rajasthan, officially became a reserve in 1980 and is home to 62 tigers.
Similipal Tiger Reserve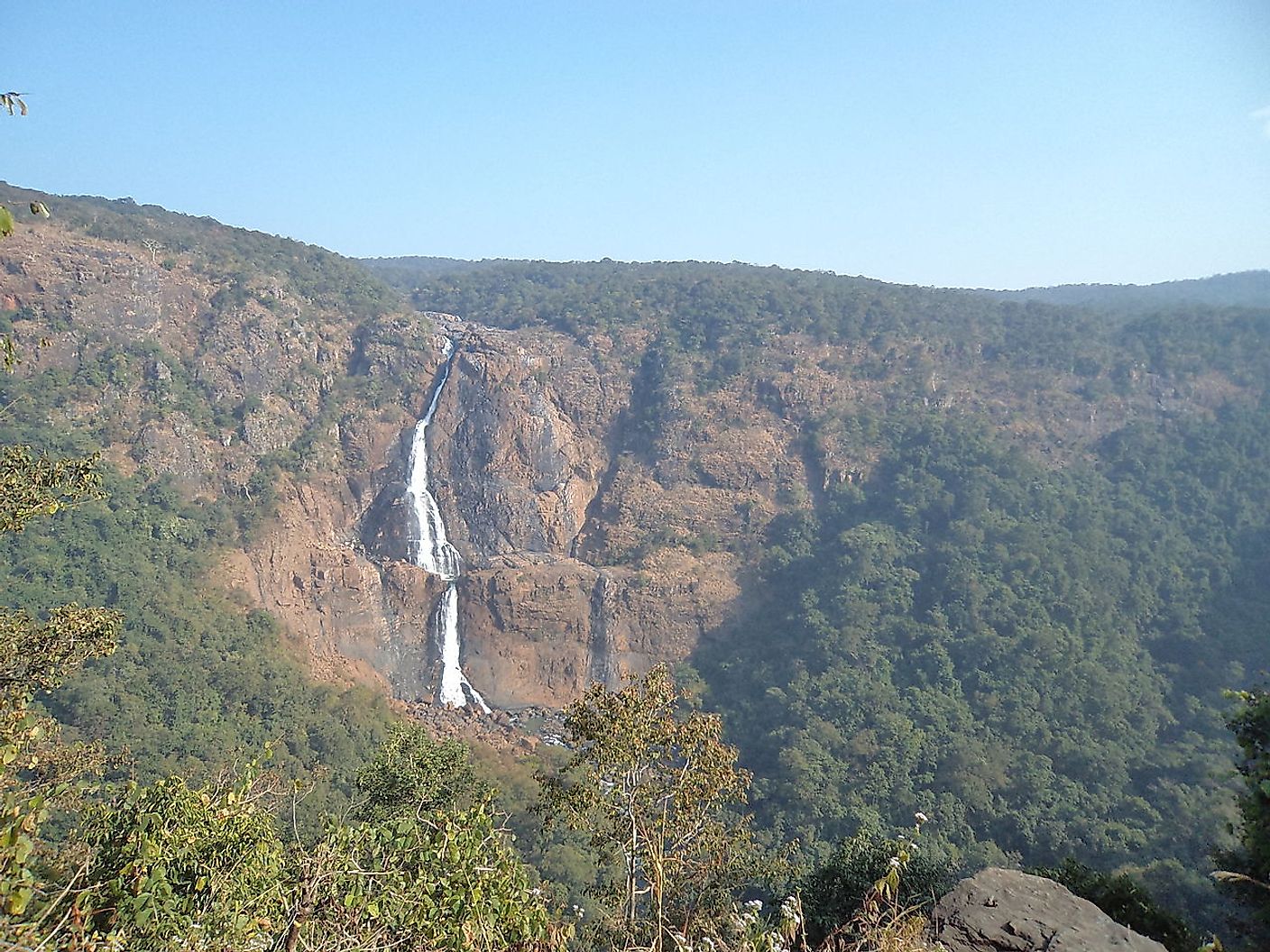 Found in the state of Odisha, Similipal Tiger Reserve covers an area of 1,062 square miles and is part of the Mayurbhanj Elephant Reserve. The reserve, the 7th largest in India, was established in 1980 and is home to 1,076 species of mammals. Similipal is home to 26 tigers and was listed as a Biosphere Reserve by UNESCO in 1994.
Sundarbans Tiger Reserve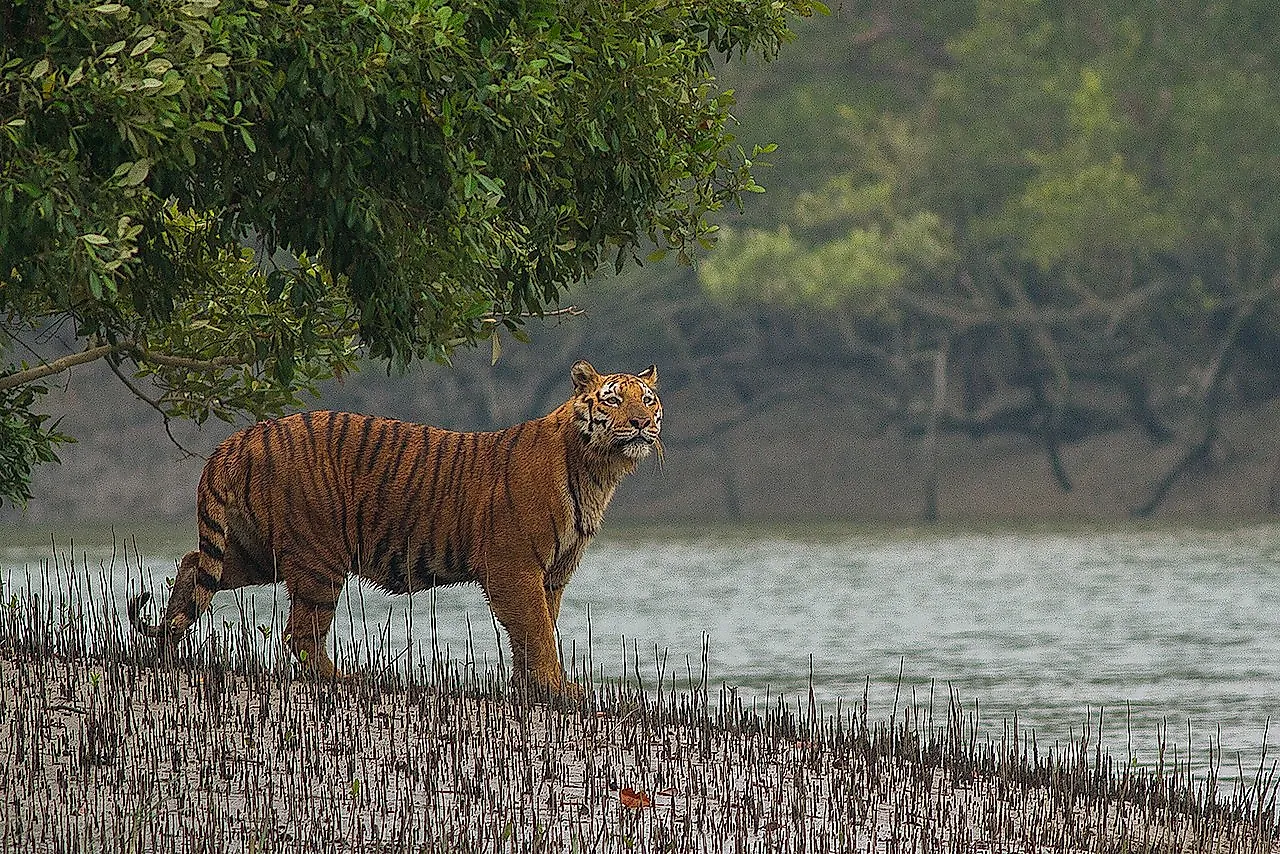 The West Bengal tiger reserve was established in 1984 and covers an area of 513 square miles. Mangrove forests form a large part of the reserve, which also happens to be one of the wettest places in India. The Sundarbans forest area (both India and Bangladesh) is currently home to around 200 tigers.
Periyar Tiger Reserve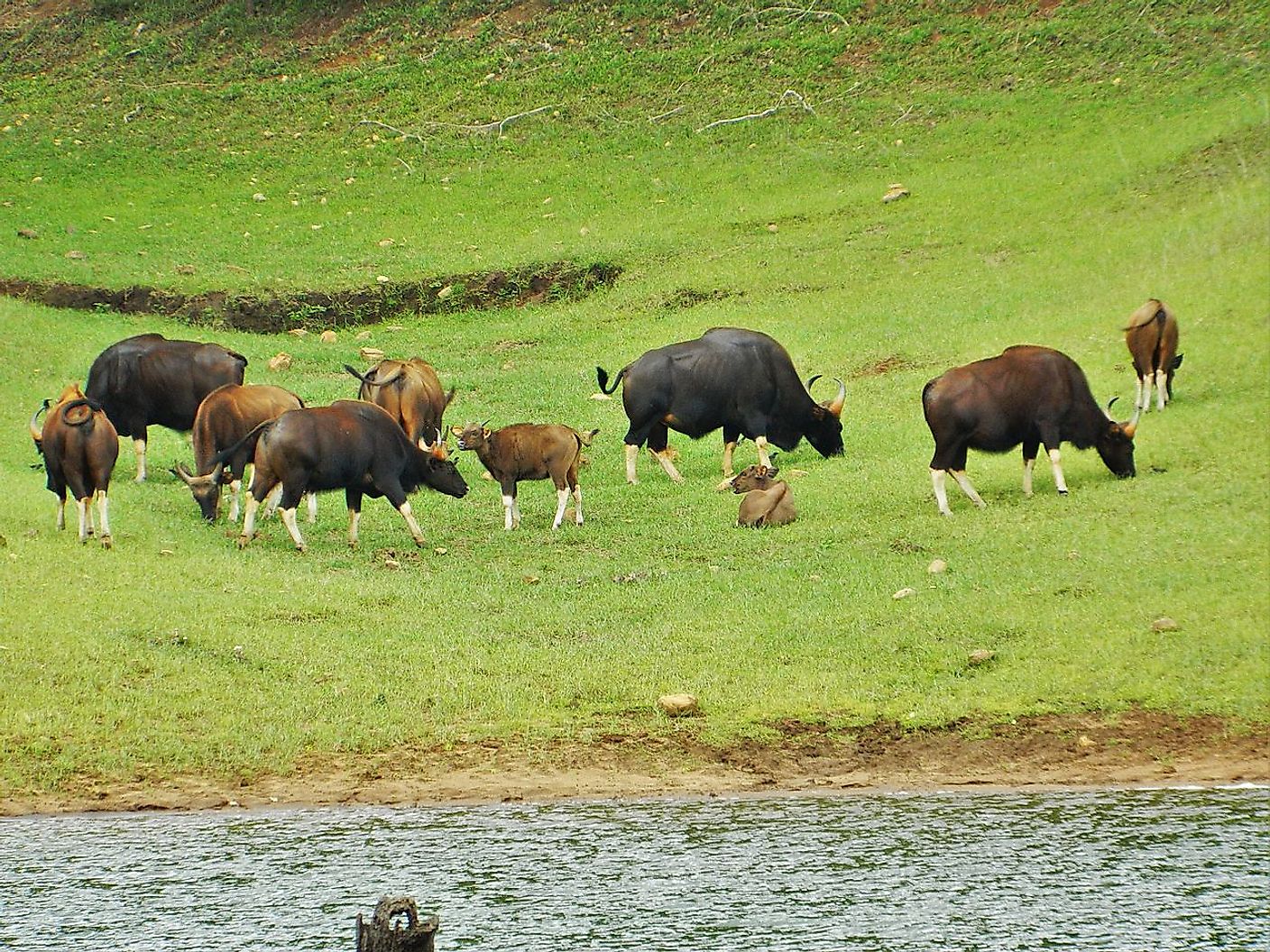 Periyar Tiger Reserve is located in the state of Kerala and sits on an area of about 357 square miles. It was set up in 1982 and is under the jurisdiction of the Department of Forests and Wildlife. Periyar is situated in a high-altitude area varying between 3,900 feet and 5,600 feet in the southernmost part of India. As of 2017, Periyar Tiger Reserve is home to 35 tigers. 
Others
India has more than 50 Tiger Sanctuaries, and others worth mentioning are the Sariska Reserve in Rajasthan, Buxa Reserve in West Bengal, Indravati Reserve in Chhattisgarh, Namdapha Reserve in Arunachal Pradesh, Dudhwa Reserve in Uttar Pradesh among many others.
Challenges Facing Tiger Reserves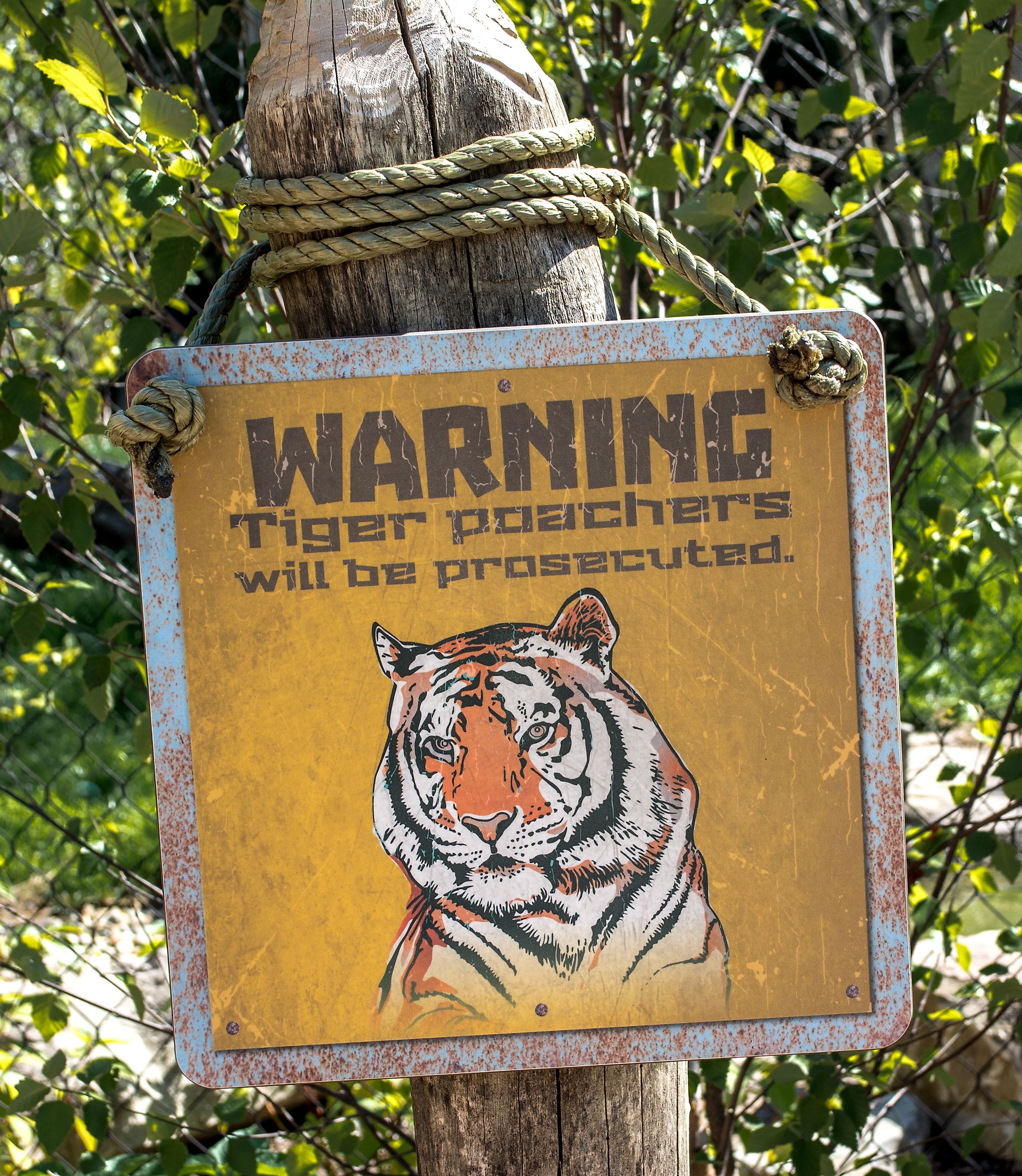 The increasing human population is the most significant conservation concern, and the more people increase, the more endangered the tigers are. Tigers are prowlers by nature and need vast territories for hunting and finding mates, with the human population in India approaching 1.5 billion, more forested areas are being turned into human settlements. Human-animal conflicts have resulted in a lot of casualties from both sides, with tigers taking the biggest hit. Another significant threat to tiger sanctuaries is understaffing. There are very few trained personnel with the expertise needed to maintain these reserves, and when that falls short, the tigers in the sanctuaries are turned into easy poaching targets. 
Pollution has also been another emerging headache that has led to the poisoning of rivers that sustain these reserves bringing diseases that wipe out vital species from the ecosystem. Lack of funds has also negatively impacted the reserves, and the ever-increasing costs of managing them put a strain on the government, leaving most of the reserves to rely on non-profit organizations who, at best, can only do the bare minimum. 
The inability of governments around the world to stamp out illegal trade of endangered animals also makes it hard for the reserves to achieve their goals. Poaching is a very lucrative business, and this endangers not just the lives of the people tasked with protecting the tigers but also the tigers themselves.
What Can Be Done?
The loss of three subspecies is already a big blow to the ecosystem. Fortunately, there is still a chance to ensure the same tragedy does not befall the remaining populations of tigers. Some of the steps that can be followed to achieve this include enforcing a worldwide ban on poaching, using sanctions if necessary, on the nations that refuse to comply. Logging in forests also needs to be brought under tight control, especially in indigenous forests that cannot be replaced. Once the market for rare animals is eliminated, then the need for poaching would also reduce significantly. 
It is also time for governments to include funds for sanctuaries in their annual budgets to reduce the burden on NGOs that are unable to run them entirely. By combining efforts, the goal of restoring tiger populations in the wild can be achieved faster than projected. To solve human-tiger conflicts, sanctuaries need to be fitted with barriers separating the two from each other. Construction of wildlife bridges is also another good move that can reduce animal road fatalities. Upgrading technologies is another important move that can increase the chances of survival. Reserve management can employ the use of accurate tracking methods and drones to both monitor the tiger movements and behaviors while at the same time keeping an eye out for poachers. 
Sensitization and Awareness campaigns in villages surrounding tiger reserves can also improve relations between humans and tigers. Most of the conflicts are usually borne out of ignorance from the human side. However, once people are educated on ways of handling these conflicts, they can be turned into tiger guardians, doubling protection. Foreign and Local tourists need to be made aware of the things they should not do, like polluting the environment or interfering too much with the tigers. As much as the revenue they bring is vital, they must understand that tigers, like any other wild animal, need their space. 
The 50 Tigers Reserves Of India: Home To The World's Biggest Tiger Population
| Rank | Tiger Reserve (Year of Creation) | State |
| --- | --- | --- |
| 1 | Bandipur (1973-74) | Karnataka |
| 2 | Corbett (1973-74) | Uttarakhand |
| 3 | Kanha (1973-74) | Madhya Pradesh |
| 4 | Manas (1973-74) | Assam |
| 5 | Melghat (1973-74) | Maharashtra |
| 6 | Palamau (1973-74) | Jharkhand |
| 7 | Ranthambore (1973-74) | Rajasthan |
| 8 | Similipal (1973-74) | Odisha |
| 9 | Sunderbans (1973-74) | West Bengal |
| 10 | Periyar (1978-79) | Kerala |
| 11 | Sariska (1978-79) | Rajasthan |
| 12 | Buxa (1982-83) | West Bengal |
| 13 | Indravati (1982-83) | Chhattisgarh |
| 14 | Namdapha (1982-83) | Arunachal Pradesh |
| 15 | Dudhwa (1987-88) | Uttar Pradesh |
| 16 | Kalakad-Mundanthurai (1988-89) | Tamil Nadu |
| 17 | Valmiki (1989-90) | Bihar |
| 18 | Pench (1992-93) | Madhya Pradesh |
| 19 | Tadoba-Andhari (1993-94) | Maharashtra |
| 20 | Bandhavgarh (1993-94) | Madhya Pradesh |
| 21 | Panna (1994-95) | Madhya Pradesh |
| 22 | Dampa (1994-95) | Mizoram |
| 23 | Bhadra (1998-99) | Karnataka |
| 24 | Pench (1998-99) | Maharashtra |
| 25 | Pakke or Pakhui (1999-2000) | Arunachal Pradesh |
| 26 | Nameri (1999-2000) | Assam |
| 27 | Satpura (1999-2000) | Madhya Pradesh |
| 28 | Anamalai (2008-09) | Tamil Nadu |
| 29 | Udanti-Sitanadi (2008-09) | Chhattisgarh |
| 30 | Satkosia (2008-09) | Odisha |
| 31 | Kaziranga (2008-09) | Assam |
| 32 | Achanakmar (2008-09) | Chhattisgarh |
| 33 | Dandeli-Anshi Tiger Reserve(Kali) (2008-09) | Karnataka |
| 34 | Sanjay-Dubri (2008-09) | Madhya Pradesh |
| 35 | Mudumalai (2008-09) | Tamil Nadu |
| 36 | Nagarahole (2008-09) | Karnataka |
| 37 | Parambikulam (2008-09) | Kerala |
| 38 | Sahyadri (2009-10) | Maharashtra |
| 39 | Biligiri Ranganatha Temple (2010-11) | Karnataka |
| 40 | Kawal (2012-13) | Telangana |
| 41 | Sathyamangalam (2013-14) | Tamil Nadu |
| 42 | Mukandra Hills (2013-14) | Rajasthan |
| 43 | Nawegaon-Nagzira (2013-14) | Maharashtra |
| 44 | Nagarjunsagar Srisailam (1982-83) | Andhra Pradesh&telangana |
| 45 | Amrabad (2014) | Telangana |
| 46 | Pilibhit (2014) | Uttar Pradesh |
| 47 | Bor (2014) | Maharashtra |
| 48 | Rajaji (2015) | Uttarakhand |
| 49 | Orang (2016) | Assam |
| 50 | Kamlang (2016) | Arunachal Pradesh |
About the Author
Benjamin Elisha Sawe holds a Bachelor of Arts in Economics and Statistics and an MBA in Strategic Management. He is a frequent World Atlas contributor. 
This page was last updated on February 26, 2020.
Citations
Your MLA Citation
Your APA Citation
Your Chicago Citation
Your Harvard Citation
Remember to italicize the title of this article in your Harvard citation.