Travel
Inani Beach, Bangladesh - Unique Places around the World
Part of the incredibly large Cox's Bazar, this beach is a testament to the unknown beauty of Bangladesh's bourgeoning tourism industry.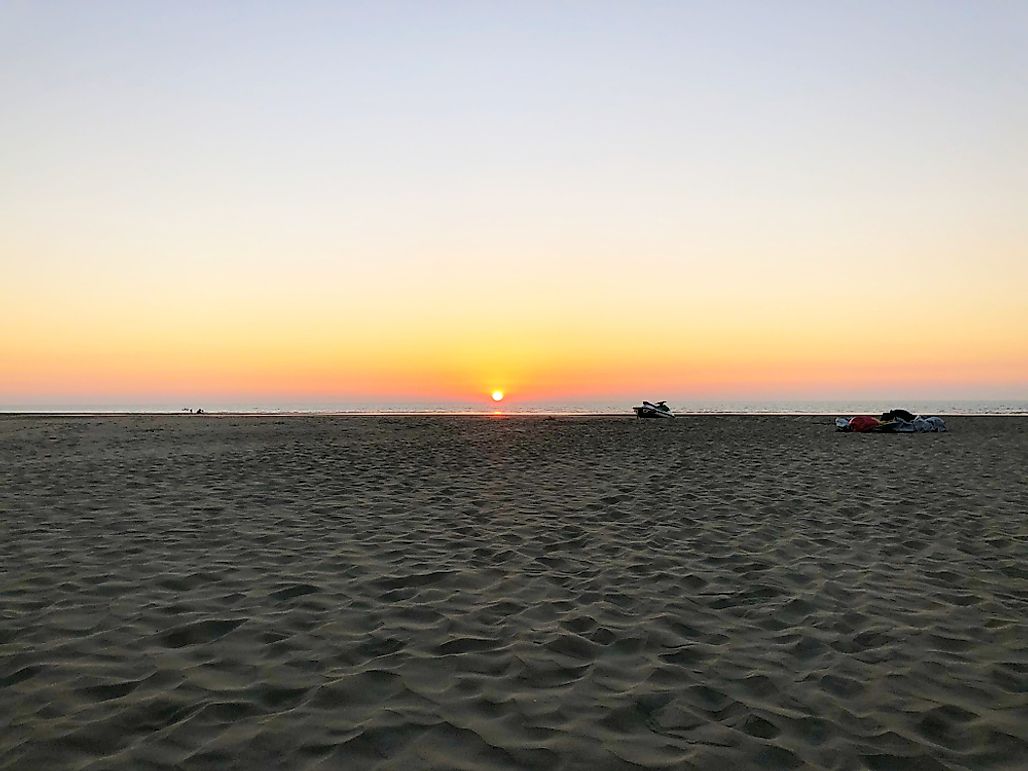 Inani Beach is a golden sea beach located off the coasts of Bangladesh. Although alone it is 11 miles (18 kilometers) in length, Inani Beach is actually just one part of the much larger Cox's Bazar, which at 75 miles (120 km) ranks among the absolute longest beaches on the planet. It is also among the world's broadest beaches, at 197 yards (180 meters) during high tide and 328 yards (300 m) at low tide. Though Inani Beach is located by the town of Cox's Bazar, visitors must hire an Auto Rickshaw in order to actually reach the beach as it is located in a secluded area. For many, however, this exclusivity only adds to the beach's appeal, as its golden sands and beautiful clear waters attract many tourists looking for a relaxing escape. As in the rest of Bangladesh, temperatures remain quite high throughout most of the year, reaching up to 94.6 degrees Fahrenheit (34.8 degrees Celsius).
4. Tourism
Many tourists come to visit this beach every year to relax and enjoy its nature. The best place to stay is in the nearby town of Cox's Bazar, which is about 13 miles away from the beach. Since there are no stores or restaurants in the vicinity, visitors should bring food and any other amenities that they will need with them. Tourists can even get a tour of the beach in a jeep due to its long length. The town of Cox's Bazar is 94 miles south of Chittagong, which travelers can reach easily via plane or bus.
3. Uniqueness
Inani Beach is unique because it has not yet been turned into a tourist trap with hotels and chain restaurants surrounding it. Indeed, as international tourism to Bangladesh has not yet been popularized, visitors traveling to Inani Beach are more likely to be surrounded by nature and can use this beach as a relaxing escape from their busy lives. The beach is famous for its rock and coral boulders as well as the lush, green hills behind it. Since there are many boulders, however, the beach is not suitable for surfing. Most visitors recommend watching the sunrise or sunset at the beach to see the sky and sea meet, which proves to be an unforgettable sight.
2. Habitat
The beach is a habitat for many sea creatures such as small fish, crabs, and snails which can be seen in the pools of water that accumulate around the stones. Within the water one can also find creatures like jellyfish or starfish, and the nearby town is also a fishing port for many of the creatures deeper in the water. The area is also a breeding ground for two species of sea turtles, and many migratory birds live there as well. The beach also has hundreds of unique shells, such as conch shells, left over from the sea creatures that once inhabited them.
1. Threats
Despite the diversity of marine life Inani Beach is notably free of any sharks, so bathers need not fear any attacks while in the beach. The Bangladeshi government is currently working on promoting international tourism to its many beaches, Inani included, which could spell issues related to urbanization and unregulated tourist activity, which could hurt the ecosystem of the beach. However, as these promotional efforts are new, as of now the area has not been threatened and remains something of a secret gem. The forests surrounding the area are also vital for many animals, with industrialization as the main threat for this area. As long as the tourism industry being slowly built around this beach is formed responsibly, the beauty of Inani Beach and its habitats may be able to remain pristine.
What Kind of Animals Live on the Beach?
The beach is a habitat for many sea creatures such as small fish, crabs, and snails which can be seen in the pools of water that accumulate around the stones.
This page was last updated on April 25, 2017.
Citations
Your MLA Citation
Your APA Citation
Your Chicago Citation
Your Harvard Citation
Remember to italicize the title of this article in your Harvard citation.