Asian cultures have thousands-year-long histories and many ritualized traditions. People in Asia value their cultural differences as parts of their identities, so you cannot expect the etiquette rules to be homogeneous even within one country: in India and China, districts and regions sometimes differ more than countries in the EU. 
In India - Eat No Beef
People in India place a lot of weight on the group decisions, so they will consult and discuss everything in their team group before getting back to you. So it is entirely normal if your host is not giving you an answer even if he is a top senior. 
Do not be surprised if your business contacts are late for the meeting and do not make a big deal of it: simply plan for an extra 30 minutes every time. Greet everyone with a handshake and a bow or a slow, respectful nod. Be mindful of the personal space: Indians do not appreciate being touched, so avoid patting on the back, a shoulder, or patting someone on a knee: this is not the best way to show friendliness here. Try not to wear leather excessively.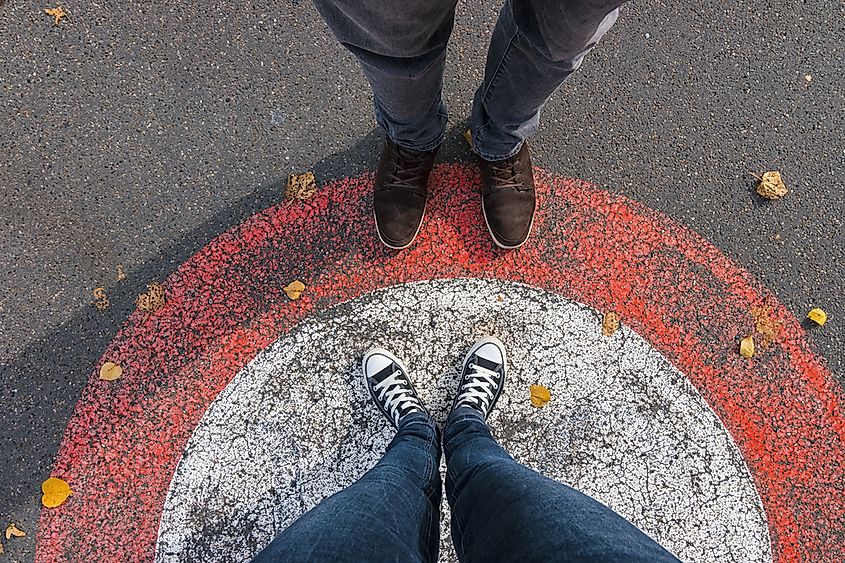 In India and Japan, the word "no" can be seen as overly aggressive. So try to use wording like "it is not impossible" or "we will see" instead of saying "no" but clarify the real intention by giving an alternative: "but first, let us do this…". In order to clarify what their vague words generally mean, people in India use a head wobble, so watch out for it.
It is highly probable you will be invited for a meal: make sure you do not say "thank you for your hospitality" or something similar at the end of it, as it is considered a "payment," and you hence place the host in the position of a servant. You also want to be thoughtful about your orders at restaurants: while beef is being served to accommodate Westerners, it would still be rude of you to dig into a steak or hamburger in front of your host. The cow is a sacred animal and it would be seen as ignorance or disrespect to your host. 
To China - Come Bearing Gifts
In China, many aspects of business and everyday life are highly ritualized and have an impact on one's dignity and honor. If you have roots or relatives in China or are planning to settle here long-term, you can give yourself a Chinese name: your business colleagues will see it as a sign of respect. However, avoid doing it if you know nothing about your Chinese family or just for the business advantage.
It is polite to bring a gift to a business meeting. The ritual surrounding gift-giving is vastly different from the US: expect it to be declined several times, and keep insisting until it is finally accepted. Thank the colleague for accepting the gift. Make sure not to use black, white, or blue wrapping paper and hand the gift with both hands, palms up. Do not be surprised if the receiving side will not open the gift right away.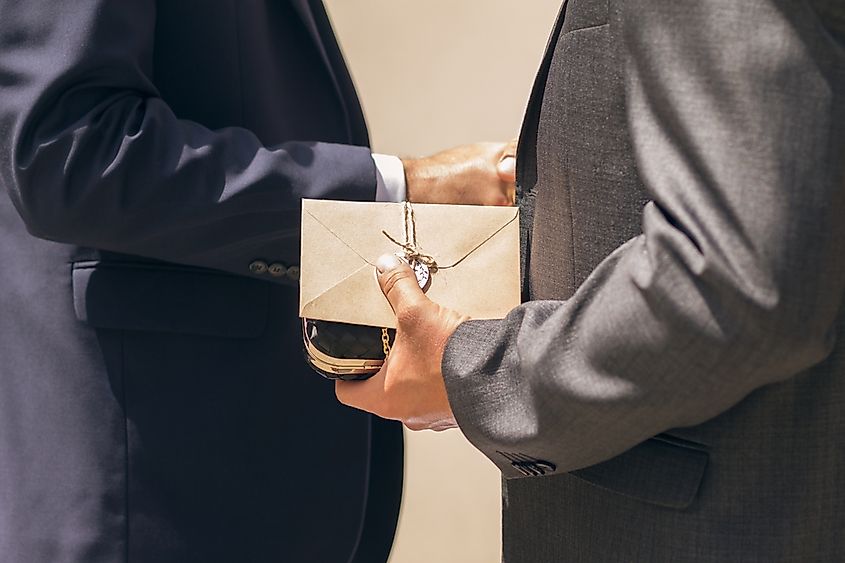 Chinese people appreciate a conservative style in business attire. They also have a wide personal space, so, after the initial greetings, sit in a respectful distance and do not touch them. After the conclusion of the meeting, stand up to say goodbye together with your hosts, but let them leave the room first. 
In South Korea - Sing Together
Noraebang or karaoke accompanied by snacks and drinks is a commonplace bonding activity for colleagues and business partners. Do not decline if you are invited, even though you will be expected to sing. You will quickly realize that not everyone is a great singer either, and it is just meant for having a fun, relaxed time together: what can be better for getting to know someone than placing them into an uncomfortable situation?
To Japan - Bring Business Cards 
In Japan, exchanging bows in a particular manner according to seniority and status is a standard way of greeting each other. Handshakes are commonly used with Western partners, but let the hosts initiate it first. Japanese are especially sensitive to using the word "no." To accommodate it, it is customary to respond with, "it is possible" and say "let us do X first," even if you disagree with what is being said.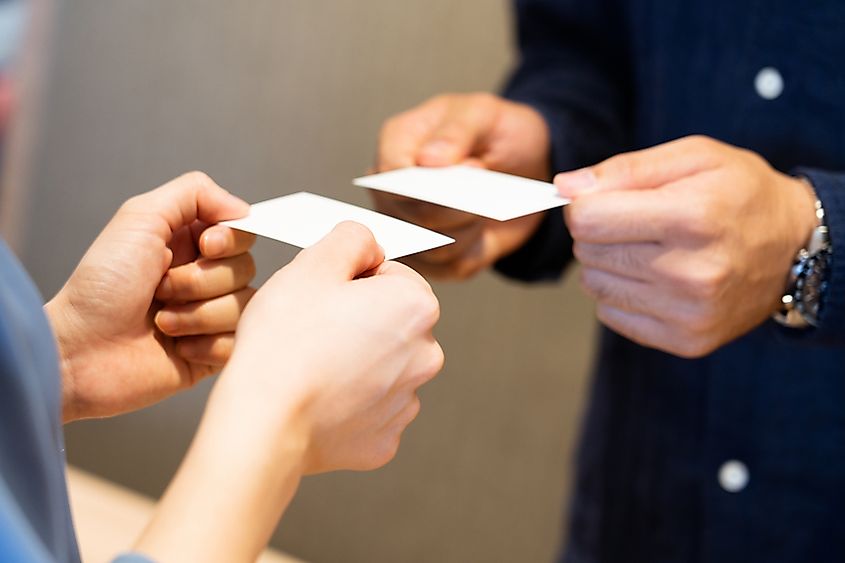 Visiting sides should print business cards with their native language on one side and Japanese on another and always present with both hands, Japanese side up. When you are given a business card, accept it with both hands and a bow and thank them. No business card should be fidgeted with during the meeting because it might appear disrespectful. 
Gift-giving is common, and it is not rare to bring a small gift when paying a sales-related visit. The way the gift is wrapped is of utmost importance. There are also two times a year that is dedicated to "pay them back" or "recognize the contribution" of colleagues and clients during O-seibo (year-end) and O-chugen (midsummer). You can send a card or a gift to your Japanese partners during one of these times.
Business meetings are very ritualized and formal. It will be led by a senior person, with others staying mostly quiet out of respect for them. Even sitting arrangement is critical: junior roles should never be seated across people in senior positions.