The National Parks of Italy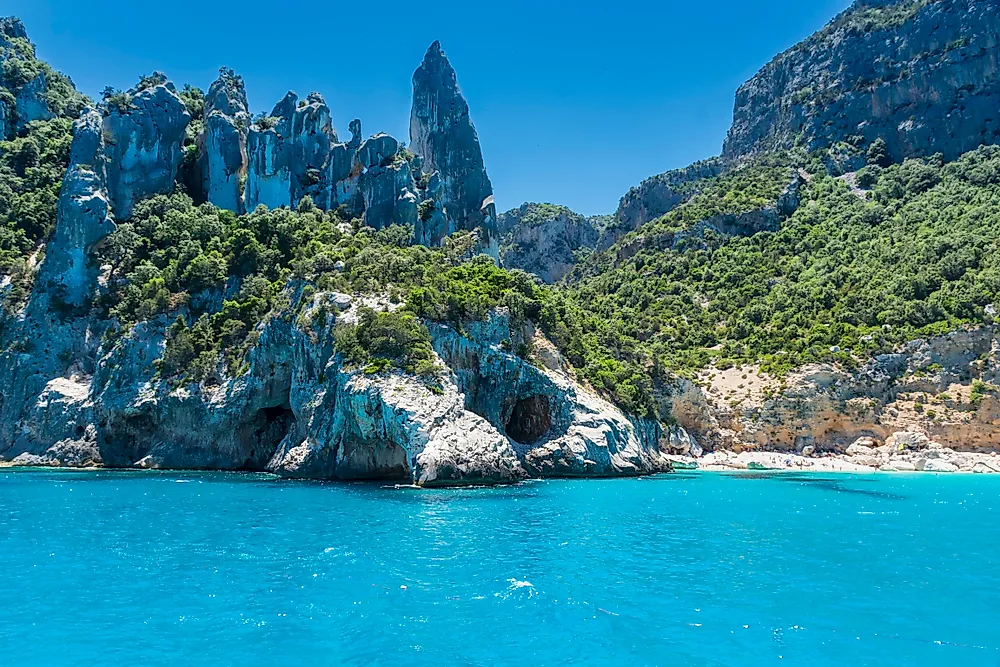 The government of Italy has established 24 national parks throughout the country. One of these parks is located on the island of Sicily and 3 are located on the island of Sardinia. Together, these protected areas cover over 5,843 square miles. This area represents approximately 5% of the national territory of Italy. The national parks of Italy provided protected areas of conservation for the country's biodiversity and ecoregions. In addition, researchers are able to use these parks to study many plant and animal species and their ecological relationships as well as their conservation status.
History Of National Parks In Italy
Hunting has been a popular pastime in Italy for centuries. By the early 19th century, this sport had nearly brought about the extinction of the Alpine ibex, a wild mountain goat. With only 60 individuals left, the soon-to-be King, Victor Emmanuel, declared a portion of his personal hunting ground to be a conservation area for the Alpine ibex. This established the Royal Hunting Reserve of Gran Paradiso in 1865. In 1920, King Victor Emmanuel III donated its 5,189 acres as public land and in 1922, it was declared a national park.
Oldest National Park In Italy
The Gran Paradiso National Park became the nation's first national park in 1922, beginning a long tradition of protecting natural habitats for conservation purposes. This park is located in the Piedmont and Aosta Valley region, nestled in the Graian Alps mountains and sharing a border with the Vanoise National Park in France. Today, it encompasses 173,715 acres. Of this area, 10% is covered in forests and 9.5% is covered in glaciers. Its forests, streams, and alpine pastures provide homes for a number of plant and animal species. Some of the animals living here include the Alpine ibex, Eurasian badger, ermine, weasel, hare, Alpine chamois, Alpine marmot, and Italian wolf. Additionally, over 100 bird species either inhabit the area or pass through during migration.
Geography Of National Parks In Italy
The national parks of Italy are located in numerous geographic regions. These regions include the Alps mountains, the Apennines mountains, the Po river basin, the coasts, Mediterranean islands, the Dolomites mountains, and even near urban areas. The climates throughout the national parks include humid subtropical, humid continental, and oceanic. These varied climates and geographic regions represent a wide variety of natural habitats. Additionally, Italy is home to the highest number of plant species found in Europe, over 57,000 to be exact.
Role Of National Parks In Italy
One of the most important roles of national parks in Italy is conservation of biodiversity. This country, like much of western Europe, developed very quickly during the Industrial Revolution and after. Because of this rapid development, much of its area was not protected. This lack of protection led to a number of environmental problems that, in many ways, Italy is still confronting today. Over the last decade, Italy has made a significant effort toward environmentally friendly technology and increased conservation of biodiversity. Its national parks are an example of this effort. These parks provide national and international tourists with the opportunity to learn about the importance of preserving plants and animals as well as the opportunity to go hiking, skiing, and viewing wildlife. Additionally, they help conserve the habitats of threatened and endangered species and provide researchers with an excellent environment to study the biodiversity of Italy.
How Many National Parks Are There In Italy?
| Rank | Name | Regions | Area | Elevation |
| --- | --- | --- | --- | --- |
| 1 | Cilento, Vallo di Diano, and Alburni | Campania | 1,810.48 km2 | 1,898 m (6,227 ft) |
| 2 | Pollino | Basilicata, Calabria | 1,711.32 km2 | 2,267 m (7,438 ft) |
| 3 | Gran Sasso and Monti della Laga | Marche, Abruzzo, Lazio | 1,413.31 km2 | 2,912 m (9,554 ft) |
| 4 | Stelvio | Lombardy, Trentino-Alto Adige/Südtirol | 1,307.00 km2 | 3,905 m (12,812 ft) |
| 5 | Gargano | Apulia | 1,211.18 km2 | 1,065 m (3,494 ft) |
| 6 | Aspromonte | Calabria | 760.53 km2 | 1,955 m (6,414 ft) |
| 7 | Tuscan Archipelago | Tuscany | 746.53 km2 | 1,018 m (3,340 ft) |
| 8 | Sila | Calabria | 736.95 km2 | 1,928 m (6,325 ft) |
| 9 | Gennargentu | Sardinia | 730.00 km2 | 1,834 m (6,017 ft) |
| 10 | Gran Paradiso | Valle d'Aosta, Piedmont | 700.00 km2 | 4,061 m (13,323 ft) |
| 11 | Sibillini Mountains | Marche, Umbria | 697.22 km2 | 2,476 m (8,123 ft) |
| 12 | Appennino Lucano - Val d'Agri - Lagonegrese | Basilicata | 689.96 km2 | 2,005 m (6,578 ft) |
| 13 | Alta Murgia | Apulia | 677.39 km2 | 686 m (2,251 ft) |
| 14 | Abruzzo, Lazio and Molise | Abruzzo, Lazio, Molise | 506.83 km2 | 2,249 m (7,379 ft) |
| 15 | Foreste Casentinesi, Monte Falterona, and Campigna | Emilia-Romagna, Tuscany | 364.00 km2 | 1,645 m (5,397 ft) |
| 16 | Asinara | Sardinia | 269.60 km2 | 408 m (1,339 ft) |
| 17 | Appennino Tosco-Emiliano | Emilia-Romagna, Tuscany | 227.92 km2 | 2,121 m (6,959 ft) |
| 18 | Archipelago of La Maddalena | Sardinia | 201.46 km2 | 212 m (696 ft) |
| 19 | Val Grande | Piedmont | 145.98 km2 | 2,295 m (7,530 ft) |
| 20 | Circeo | Lazio | 84.40 km2 | 541 m (1,775 ft) |
| 21 | Vesuvius | Campania | 72.59 km2 | 1,281 m (4,203 ft) |
| 22 | Cinque Terre | Liguria | 38.60 km2 | 820 m (2,690 ft) |
| 23 | Dolomiti Bellunesi | Veneto | 31.51 km2 | 2,335 m (7,661 ft) |
| 24 | Isola di Pantelleria | Sicily | | 836 m (2,743 ft) |