Environment
Does It Snow In Italy?
Snow is a common occurrence in the northern mountains of Italy.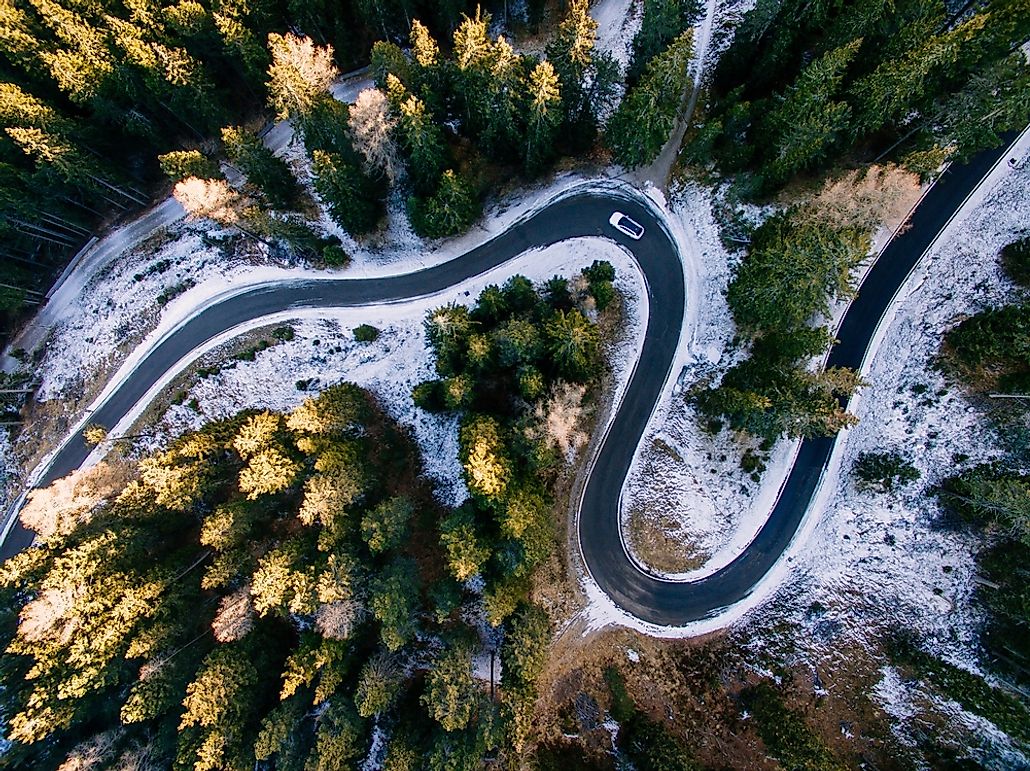 Italy is the most populous nation in Southern Europe and the fourth-most highly populated European Union member state, with over 61 million residents. It occupies an area of about 116,350 square miles. Italy is in the Northern Hemisphere, and it has a 4,700-mile-long coastline on the Ionian Sea, Tyrrhenian Sea, Sardinia Sea, Ligurian Sea, the Strait of Sicily, and the Adriatic Sea.
Italy has a wide range of climate systems. The coastal region of Liguria experiences a dry summer climate while the inland northern regions of Italy have a humid subtropical climate. Therefore, the south and the north can experience a considerable difference in temperature during summer every year. During some winter months, the temperature can be as low as -2°C and snowing in Milan while it is 20°C in Palermo and 8°C in Rome.
Does it Snow in Italy?
Snow is a common occurrence in the northern mountains of Italy. Snow falls more in the Alps during spring and autumn than in winter. The winters in the alp are marked by dry and cold periods. The Apennines get more snow in winter, but they are less warm during other seasons. It rarely snows in places like Trieste, Ravenna, and Venice that are near the coast. When it is snowing in the northern mountains, the Adriatic coast experiences the Sirocco wind that turns snow to rain. The coastal region from Grado to Venice can receive snow while it is raining in Ravenna, the Po River mouth, and Trieste.
The Snowiest Events in Italy
During the snowiest years in Italy, the snow exceeded 65.6 feet in various high altitude areas. The Falcade village in the Dolomites received over 38.3 feet of snowfall during the winter of 1950-1951, setting a record for the most snow in an inhabited place. The highest amount of snowfall ever received in 24 hours in Italy was the 71.3 inches recorded in January 1951 in Roccacaramanico village.
Where Does it Snow in Italy?
Snow is quite common in all the areas nudged within the Alps like Friuli-Venezia Giulia, Alto Adige, Veneto, Trentino, Piedmont, Lombardy, and Alto Adige receiving snow annually. Piedmont is one of the coldest Italian regions and home to the Piedmont Alps. Aosta Valley is a mountainous region of northwestern Italy which provides the best skiing opportunities and views to other mountains like Monte Rosa, Mont Blanc, and Matterhorn. Alto Adige is at the heart of the Eastern Alps.
Snow falls in the northern mountains of Italy from December to January every year, and occasionally it can snow in other major cities like Rome, Florence, and Milan. Snow is quite common between December and March in cities like Bologna, Milan, and Turin. Snowless winters are quite common in Milan, but occasionally the Milan receives about 4 inches of snow. Milan receives 7 days of snow per year (when it snows), and there is usually an 8% chance of snow falling in January in Milan. Rome can go for decades without receiving any snow during winters. The snowfall of 2014 in Rome was the first event after 26 years. During the winter of 2005-2006 Milan received about 31.5 inches of snow, Bologna (11.8 inches), Piacenza (31.5 inches), Vicenza (17.7 inches), and Brescia (19.7 inches).
This page was last updated on July 25, 2019.
Citations
Your MLA Citation
Your APA Citation
Your Chicago Citation
Your Harvard Citation
Remember to italicize the title of this article in your Harvard citation.