Plants are, as are all the other living beings on this planet, sensitive to the changes that happen in the environment. When we think about the environment in this case and what imbalances are posing a threat to the reproductive health of the plants, we are addressing the issues that emerge together with climate change.
Effects Of Climate Change
To dismantle all the behaviors that change the environment of Earth is not an easy task. But, one underlying premise seems to hold ground when we describe what the effects of humans changing this planet by careless resource managing are. Global warming, when it comes to the life of plants, is having a direct impact on their physiology.
The change in temperature, pollution of the air, greenhouse gas effect, pesticides - everything plays its part in the way the plants behave when it comes to their reproduction. Why this is important almost does not need to be stated. Everything on this planet, including us, depends on a stable ecosystem, which means healthy reproducing plants and animals.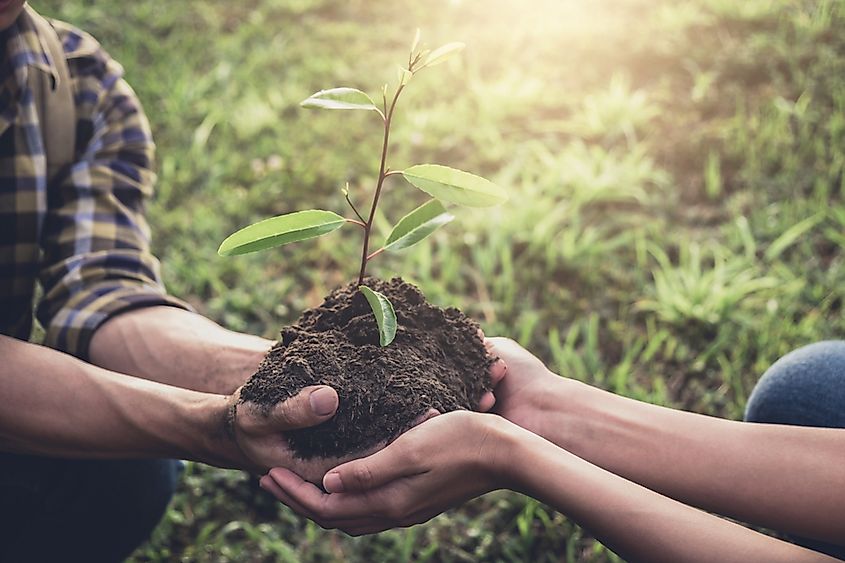 For most of the world, and by that we mean people, it is still not too hard to breathe the air from the atmosphere. It can be dangerous, and smog can be a significant issue in some of the densely populated urban areas. However, this is a bit different for plants. The process of photosynthesis, another much needed life-preserving labor plants do, is affected by the rise in temperature and the increase of CO2 levels in the atmosphere. 
Plants Are Confused
There are a couple of different concerns when it comes to the reproductive life of plants because of all these problems. First of all, reproductive development could start sooner for some plants. This means that crop cycle frequencies could change, and it is still under question if some plants can follow the changes that happen. This has an immediate effect on the way we need to approach food production. 
Another thing that is still under question is: what will the reproductive output be like? You may think that all plants will (re)produce less, but that may not be the case. Some will suffer, but some may thrive in a hotter atmosphere. This is not a good or a bad thing per se. It just speaks more of how the balance in our ecosystem could, and already is, shifting.
Also, we can expect how the geographic distribution of plant species could change around the planet. Plants that have a hard time reproducing in the lower, more hot parts of the troposphere, might shift on purpose, or be planted by people, in higher altitudes. 
As you can see, the plants are only reacting to the changes happening in our atmosphere. If they flower earlier, and we are sure people all around the world have witnessed that, that is only a reaction to higher temperatures. One thing to have in mind is that a very few plant species can handle extreme weather conditions, which are also becoming a part of our reality, and we expect them each year.