Hangzhou, China - City Spotlight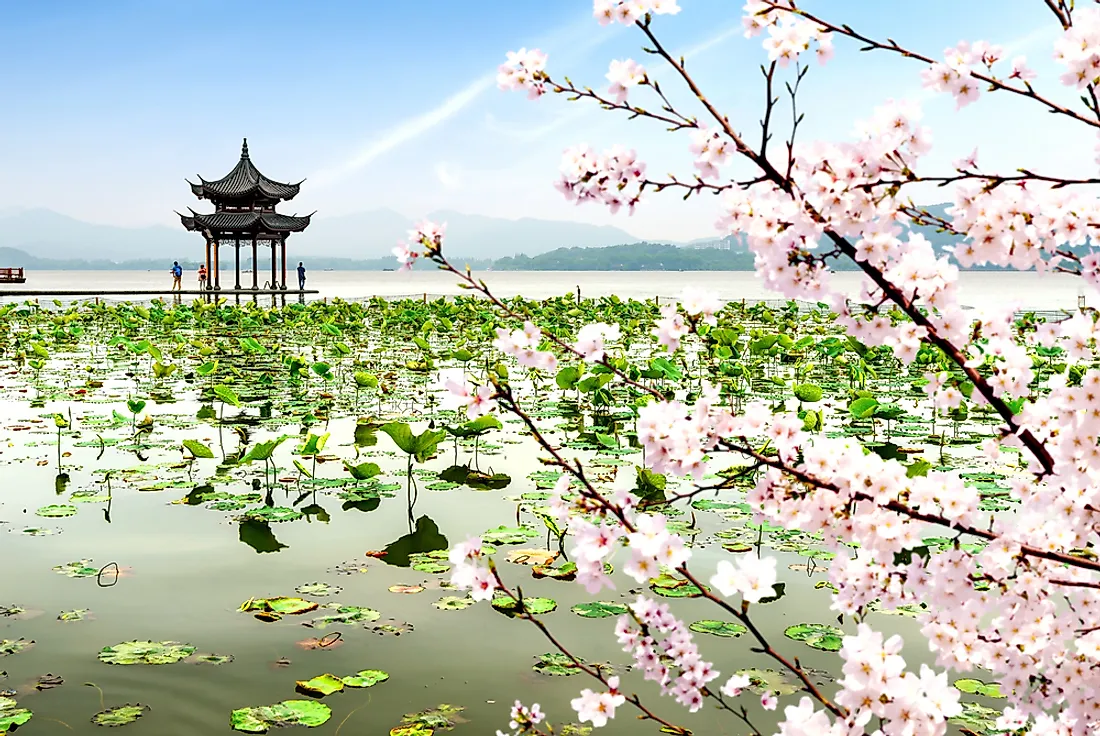 Hangzhou City, in Zhejiang Province, East China, is one of the most beautiful cities in China. It is located 112 miles southwest of Shanghai and is one of the seven ancient cities of China. It is popular for its conservative culture which includes riding bicycles. The city is set to host the 2022 Asian Games and will be the third city to do so after Guangzhou in 2010 and Beijing in 1990. It is home to Alibaba, an online ecommerce market, and it also hosted the G-20 summit in 2016.
5. Population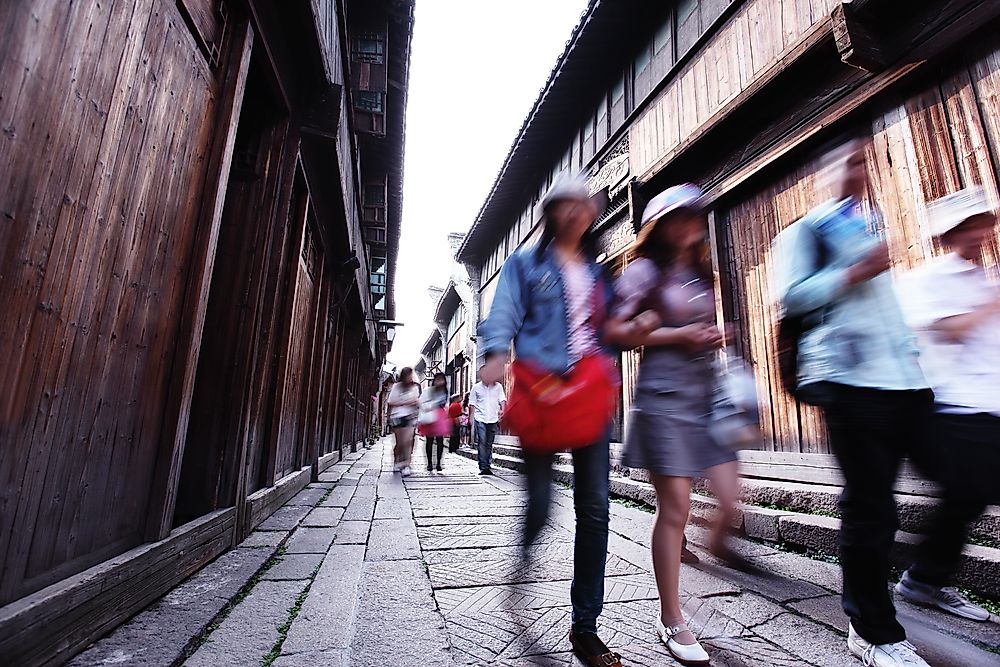 As at 2016, the city had a population of 9.188 million distributed over an urban area of 1,892 sqaure miles and a metro area of 13,353 sqaure miles. This means its population density is 1,400 people per square mike. There are eight districts - Shangcheng, Xiacheng, Gongshu, Binjiang, Xihu, Jianggan, Xiaoshan, and Yuhang - and five counties - Fuyang, Tonglu, Chun'an, Jiande, and Lin'an.
4. Landmarks
Hangzhou is a major attraction site; it is filled with modern and ancient landmarks unique only to the city. One of the city's landmarks is the Lingyin Temple. It is one of the Buddhist monasteries of China. The Six Harmonies Pagoda is perhaps the city's most iconic landmark. The thirteen story building was constructed is 1900. Leifeng Pagoda is a city's landmark that was built in 977. It has undergone major reconstruction including the installation of modern technology such as escalators. Hangzhou International Conference Center is a modern time landmark that is a must visit for tourists visiting the city due to its unique design. Other landmarks include Wuzhen Water Town, the Temple of Soul's Retreat, and the Statue of Yue Fei.
3. Cultural Significance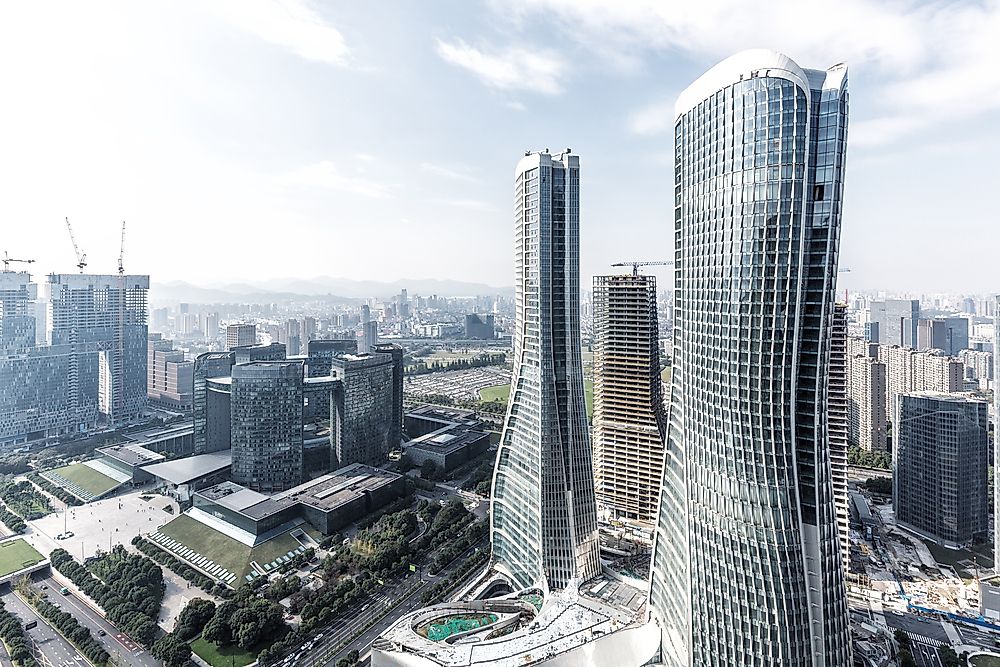 Hangzhou contributes significantly to the history of China. Its early history, particularly the Hemedu culture, dates back 7000 years. To put this in context, this is the same time the cultivation of rice began in east China. During the Tang Dynasty, Hangzhou was made an administrative center entitling it to a wall. It was during this period that the city witnessed improved living conditions, particularly the development of agriculture and architecture. During the Song dynasty, the city was inhabited by Arab traders, and its trade grew significantly. Hangzhou was made the capital of Southern Song dynasty in 1132. The city's architecture, gardens, and monasteries are among the best in China.
2. Climate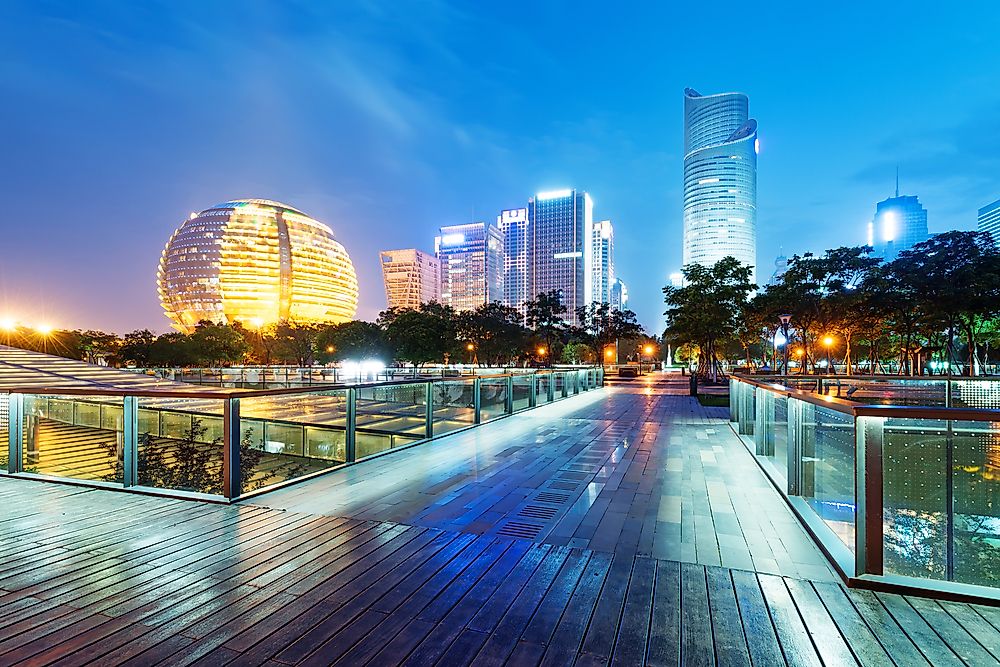 The city is located at the southern end of the Grand Canal that flows to Beijing in the Yangtze River Delta. It experiences a humid subtropical climate characterized by long hot, humid summers, and cloudy and drier winters. Its annual temperature is about 62.6 °F with the daily temperature ranging from 40.3 °F in January to 84.0 °F in July. The annual average rainfall is about 56.6 inches. During the month of June, plum rains are experienced and affect the annual average rainfall. Between August and September, the city experiences typhoon storms
1. Famous People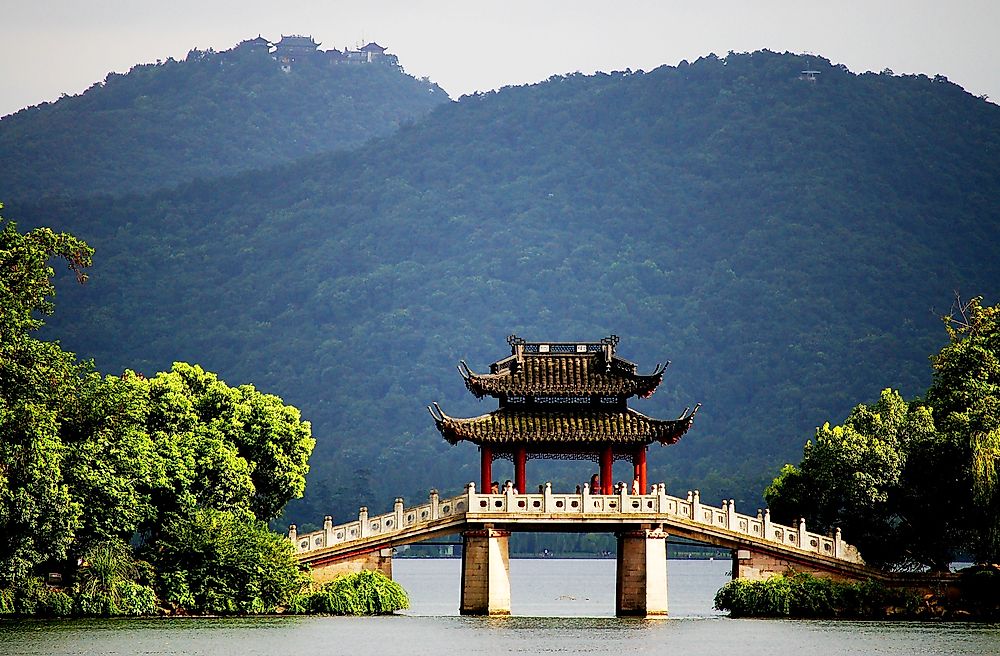 Some of the famous people in the city include Vicky Yu, who is a popular Chinese actress and has starred in several films including; The Great Wall, Suddenly Seventeen, and Death is Here III. Another celebrity figure in the city is Sun Yang the first man from China to win a gold medal in Olympic swimming. Qi Gong is a famous Chinese professor who lectured at Beijing Normal University. He is among China's famous calligrapher and specialized in Chinese history particularity dynasties.