Guatemala's National Parks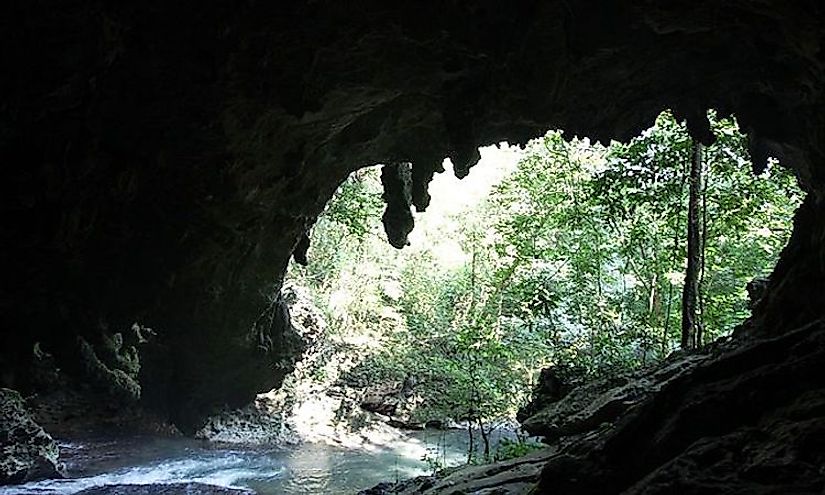 Guatemala's parks range from tiny to massive and protect wetlands, archaeological sites, caves, forests, and more. The country has diversified species of wildlife whose habitats range from rain forests to arid and semi-arid areas, swamps and oceans. It has 19 different ecosystems. The biodiversity in the country include 250 mammalian species, 600 bird species and over 200 species of reptiles and amphibians, butterflies, and insects. It also has over 600 species of orchids and 8,000 species of plants. The Guatemalan government is dedicated to protecting its natural resources. It has established more than 30 national parks and preservation areas.
Guatemala's National Parks
Candelaria caves
Candelaria caves are a natural network of caves in the Highland--lowland transition of Alta Verapaz. It has large deposits of speleotherms, stalactite, stalagmites and flowstone. It is illuminated by pit caves formed as a result of the ceiling collapsing. The caves cover a length of approximately 80km. The caves have four entrances; two belong to the community and the other two belong to some private entities. The government declared Candelaria Caves a national park in 1999. It has an altitude of 250m above sea level, mostly covered by temperate, subtropical wet forest. One of the plants growing in the caves is the Monja Blanca. The sorrounding forests serve as a habitat for Quetzal bird which has been declared a national bird.
Laguna El Pino
Laguna El Pino is a lake southeast of Guatemala City. The lake including a small part of the shores became a national park in 1955. It covers an area of 0.28 square miles. It preserves a variety of wildlife. Vegetation includes water hyacinth, waterweeds, and spike rushes. At the shores of the lake are casuarina and Pinus species. Waterfowl that breed in the lake include Pied-billed Grebe, the egret, waterhen, American coot and northern jacana. The climate around the area is warm and humid, and the vegetation around the place is high and evergreen. Coffee plantations surround the area and have a safe zone suitable for recreational activities like hiking.
Tikal National Park
Tikal National Park is in Peten province within the Maya forest cover an area of 222 square miles. It comprises of wetlands, savanna grassland, tropical and palm forests with more than 200 tree species and 2000 higher plants. It is a home to five cats including jaguar and puma, monkeys and anteaters, and over 300 species of birds. It contains the pre-colonial monuments and architectural structures which include temples, palaces, roads and residences left behind by the Maya civilization. Tikal's climate is hot and humid throughout the year with a temperature range of 26 degrees Celsius.
Laguna Lachuá National Park
Laguna Lachuá National Park is a secluded lagoon in the Laguna Lake covering 56 square miles the climate is humid with a lot of rainfall typical of a rain forest. It comprises of various biodiversity which includes 120 species of mammals like the jaguar, and cougar, 40 species of reptiles like crocodiles, 177 species of birds and 36 species of fish like the diadromous tarpon. The water birds include wood stork, blue-winged teal, snowy egret among others.
The Importance Of Guatemala's Protected Areas
Bodies that are concerned with wildlife conservation in Guatemala include ARCAS a Non-governmental organization, the Guatemala Wild Animal Rescue Center and the wildlife conservation society. Guatemala has a wide variety of national parks that contain wildlife. These parks include; Cerro El Baúl, Cerro El Refamador, Cerro Miramundo, Cuevas del Silvino, El Rosario, Grutas de Langue, Laguna del Tigre, Laguna El Pino, Las Victorias, Los Aposentos, Mirador-Rio Azul, Naciones Unidas, Pacaya, Rio Dulce, Ricos de Momostenago and Sipacate-Naranjo among others. These parks preserve some of the rarest and endangered wildlife in Guatemala as well as the historical archaeology and monuments that were left behind the Maya people.
Guatemala's National Parks
| | |
| --- | --- |
| National Parks of Guatemala | Area |
| Candelaria Caves in Alta Verapaz | Not Available |
| Cerro El Baúl | 0.93 square miles |
| Cerro El Reformador | 0.23 square miles |
| Cerro Miramundo | 3.48 square miles |
| Cuevas del Silvino | 0.03 square miles |
| El Rosario | 4.27 square miles |
| Grutas de Lanquín | 0.04 square miles |
| Laguna del Tigre | Not Available |
| Laguna El Pino | 0.28 square miles |
| Laguna Lachuá | 56 square miles |
| Las Victorias | 0.32 square miles |
| Los Aposentos | 0.06 square miles |
| Mirador Río Azul | Not Available |
| Naciones Unidas | 1.9 square miles |
| Pacaya | Not Available |
| Río Dulce | 50 square miles |
| Riscos de Momostenango | 0.93 square miles |
| San José la Colonia | 0.21 square miles |
| Sierra del Lacandón | 783 square miles |
| Sipacate-Naranjo | 7.7 square miles |
| Tikal | 222 square miles |
| Yaxhá-Nakúm-Naranjo | 143 square miles |