Giacomo Puccini - Famous Composers in History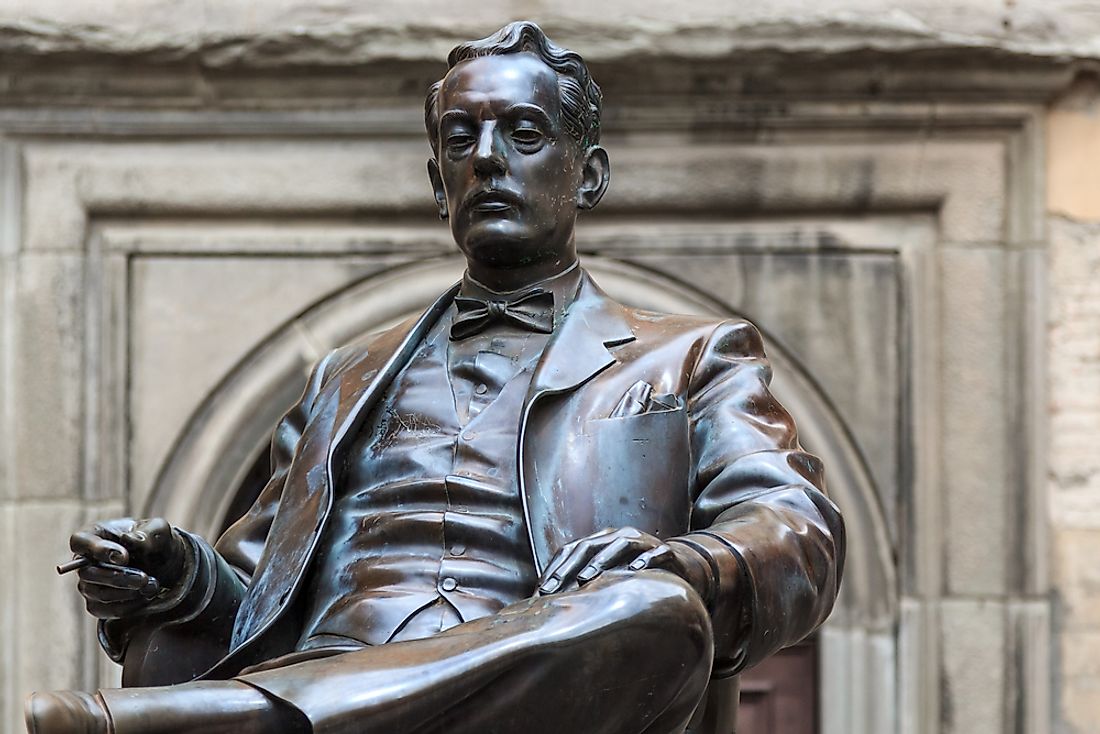 Early Life
Giacomo Puccini was born on December 22, 1858 in Lucca, Italy. His full name was Giacomo Antonio Domenico Michele Puccini. He was the fifth born in the family to Albina Magi and Michele Puccini. Puccini was born in a family with a musical background. Puccini received his general education at San Michele Seminary in Lucca. Later, he joined the seminary of the Cathedral.
Fortunato Magi, Puccini's uncle guided his music education. In the year 1880, Puccini graduated with a diploma in music from Pacini School of music in Lucca. Later he received a grant of funds from Queen Margherita and his uncle Nicholas Ceru to further his music studies. Puccini joined Milan Conservatory School where he pursued a career in music composition. Puccini studied for three years that saw him compose his Mass in 1880.
Career
Puccini first wrote music called ''Capriccio Sinfonica'' an orchestral piece in Milan Conservatory. His teachers commended him for good work. They requested him to perform at a student concert in July 14, 1883. Later one of his teachers, Ponchielli discussed with him to produce an Opera as the next work. Ponchielli invited Puccini in his Villa where he introduced him to another musician, Fernando Fontana. Puccini and Fernando agreed to make a collaboration on Opera called, ''Le Villi'' in 1883. Le Villi impressed many including Giulio Ricord the music publisher.
Puccini began to work on the second Opera known as, ''Edgar'' which he finished composing in 1887 and orchestration in 1888. Puccini produced the third Opera, ''Manon Lescaut'' that he performed on February 2, 1893. Other Puccini's works include La boheme, produced in 1896 and Tosca in 1900 among others. He produced this music in the middle of his career.
Challenges
Puccini's second Opera, ''Edgar'' performed on April 1889 at La scala, received a poor response. This work later underwent revision after three performances to improve it. Later, on February 25, 1903, Puccini was involved in an accident that left him with a fractured Femur. The injury took long to heal making Puccini to remain under medication for several months. This slowed down Puccini's Opera which he had started called ''Madama Butterfly''.
Major Contributions
Puccini was one of the greatest musicians who brought to life operas that were left incomplete by other legendary musicians. They include, Turandot, Madama Butterfly, and Tosca, some of whose composers died before completing. A part from being an opera musician, Puccini wrote sacred music, chamber music, and songs for voice and piano.
Death And Legacy
Puccini was a cigarette and cigars smoker. Towards the end of the year 1923, he developed throat cancer. He underwent radiation therapy treatment in Brussels, Belgium. Puccini died while undergoing treatment on November 29, 1924.
Puccini had already made a noteworthy contribution to Italian music by the time he passed away. His work continues to enthral audiences worldwide even today.
Giacomo Puccini - Famous Composers in History
| Rank | People in History |
| --- | --- |
| 1 | Early Life |
| 2 | Career |
| 3 | Major Contributions |
| 4 | Challenges |
| 5 | Death and Legacy |