Society
Fighter Planes Of Air Forces Around The World
A look at some of the principle warfare aircraft utilized by major air forces from around the world.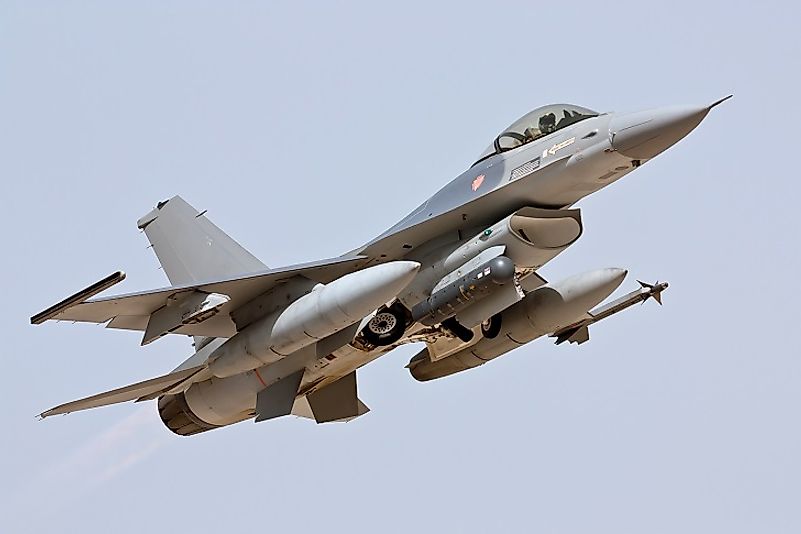 The Roles of Fighter Planes in Air Forces Around the World
Almost all countries around the world have invested heavily on their fighting forces to protect them from external threats and enemies. In this error of terrorism and invasions, countries have not only trained their soldiers on modern fighting techniques but have also invested in the sophisticated weapons and planes that enable them to detect an enemy from far and deal with them immediately. One of the areas that nations have invested on is the air force. The Air force is a group of army or soldiers specially trained to defend a country from the air as the name suggest. Some of the primary fighter plane of major world air force includes;
China
China is known for the most powerful fighter jet Chengdu J-7, often simply referred to as the J-7.It is a single engine and lightweight aircraft that was designed and manufactured by Chengdu Aircraft Corporation (CAC) of China. It was first tested in 1965. There are 54 variants of J-7 developed by CAC up to date and are operational worldwide. J-7 is equipped with avionic systems and super sky ranger radar that enhances its operation. The jet can fire ammunition at the rate of 60 rounds a minute. J-7 is usually operated by one crew.
United States
The US has a sophisticated and very powerful fighter planes called F-16 Fighting Falcon. It is the world's most capable and multi-functional fighter providing top notch international security. F-16V is the latest and the most advanced of F-16 and comes with electronically scanned array radar, high-speed data bus, and high-resolution center pedestal display in the cockpit. Its operational capabilities are enhanced through sniper advanced targeting pod, a link-16 theater data link, automatic ground collision avoidance system and a precision GPS navigation. This highly maneuverable craft was developed by General Dynamics for the US air force.
North Korea
Also known as F-5 Tiger, Northrop F-5 is North Korean most enduring military aircraft ever introduced. It was mainly used to simulate Soviet bandits. F-5 was manufactured four decades ago by the Grumman Corporation with its initial flight on the 31st of July, 1963. F-5 is a highly maneuverable craft that combines low cost with aerodynamic design and high performance. It is a strong supersonic fighter. Northrop F-5 has a top speed of 1,056 miles per hour with a length of 47 feet and a wingspan of 27 feet.
Russia
The Sukhoi Su-27 and 30 are two typical fighter jets designed by Sukhoi. Su-27 was intended to compete with the U.S fourth-generation fighters. It is a twin –finned aircraft whose aircraft frame is constructed of titanium and aluminum alloys. Su-27 is equipped with a 30-millimeter Gsh-301 gun and a range of missiles and rockets mounted externally on the hard points. Su-30 is a twin engine and a 2-seat highly maneuverable fighter aircraft.
France
The Dassault Rafale B/C is the primary French multi-purpose role fourth generation fighter aircraft. It was introduced into the French air space in 1986 though it did its first service in 2001. Its first action was in Afghanistan during a NATO- and US-led invasion in that country. Rafale is made up of lightweight yet strong composite material with an active electronically scanned array radar system in its nose. It is fitted with twin-engine fighters with afterburner turbofan engines developing 11,250 lbs of dry thrust each. This fighter jet can operate even in the extreme conditions such as high temperature and dry areas.
Conclusion
With the possible threats of invasion and wars, nations are developing even more sophisticated fighting jets and improving on their air surveillance. The above fighter plans are continuously developed and maintained to enhance their performance
Primary Fighter Planes Of Major World Air Forces
| | |
| --- | --- |
| Country | Aircraft |
| China | Chengdu J-7 |
| United States | F-16 Fighting Falcon |
| India | MiG-21 |
| North Korea | Chengdu J-7 |
| Russia | Sukhoi Su-27/30 |
| Pakistan | CAC/PAC JF-17 |
| South Korea | Northrop F-5 |
| Iran | McDonnell Douglas F-4 Phantom II |
| Turkey | F-16 Fighting Falcon |
| Vietnam | Sukhoi Su-22 |
| Saudi Arabia | F-15E Strike Eagle |
| France | Dassault Rafale B/C |
About the Author
Benjamin Elisha Sawe holds a Bachelor of Arts in Economics and Statistics and an MBA in Strategic Management. He is a frequent World Atlas contributor. 
This page was last updated on April 25, 2017.
Citations
Your MLA Citation
Your APA Citation
Your Chicago Citation
Your Harvard Citation
Remember to italicize the title of this article in your Harvard citation.