A Central Park kidnapping. A plane crash in the Pacific Ocean. A secret communist agent picked up by a Chinese submarine.
These are but a few of the theories surrounding the disappearance of the six personalities below. Each one vanished, seemingly without a trace, and while reasonable explanations exist for most, that has not stopped people from running wild with crazy rumors. Discover the true stories of these six historical figures and their fates which shall forever remain shrouded in mystery.
6. Dorothy Arnold (1910)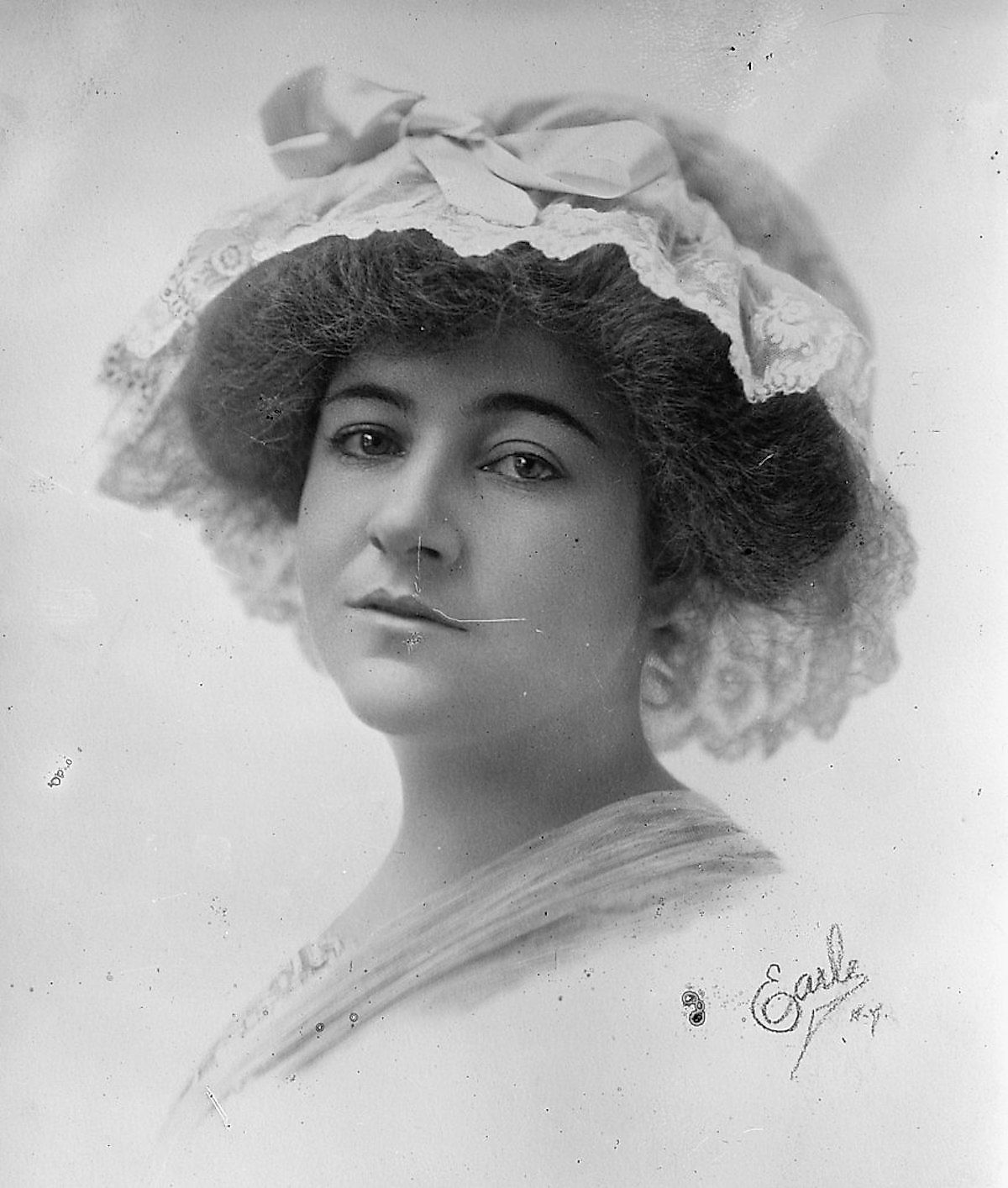 Born in New York City to a wealthy family, Dorothy Arnold grew up to be quite the socialite. After graduating from college, she attempted to find success as a writer. On December 12, 1910, she went shopping for a new dress. Strutting along Fifth Avenue, she ran into a friend, the last confirmed person to see her alive. After taking a walk through Central Park, Arnold failed to return home. Not wanting to cause a media frenzy, her parents refused to call the police. Weeks later, John S. Keith, a lawyer and family friend, convinced them to reach out for help, but the police were unable to find their daughter. Despite a generous reward, no one came forward with information. At the time, most people believed she had either been kidnapped or died because of a botched abortion. In 1928, once both her parents had died, Keith revealed that he believed she had committed suicide because of her failed writing career. To this day, the true reason behind Dorothy Arnold's disappearance remains a mystery.
5. Amelia Earhart (1937)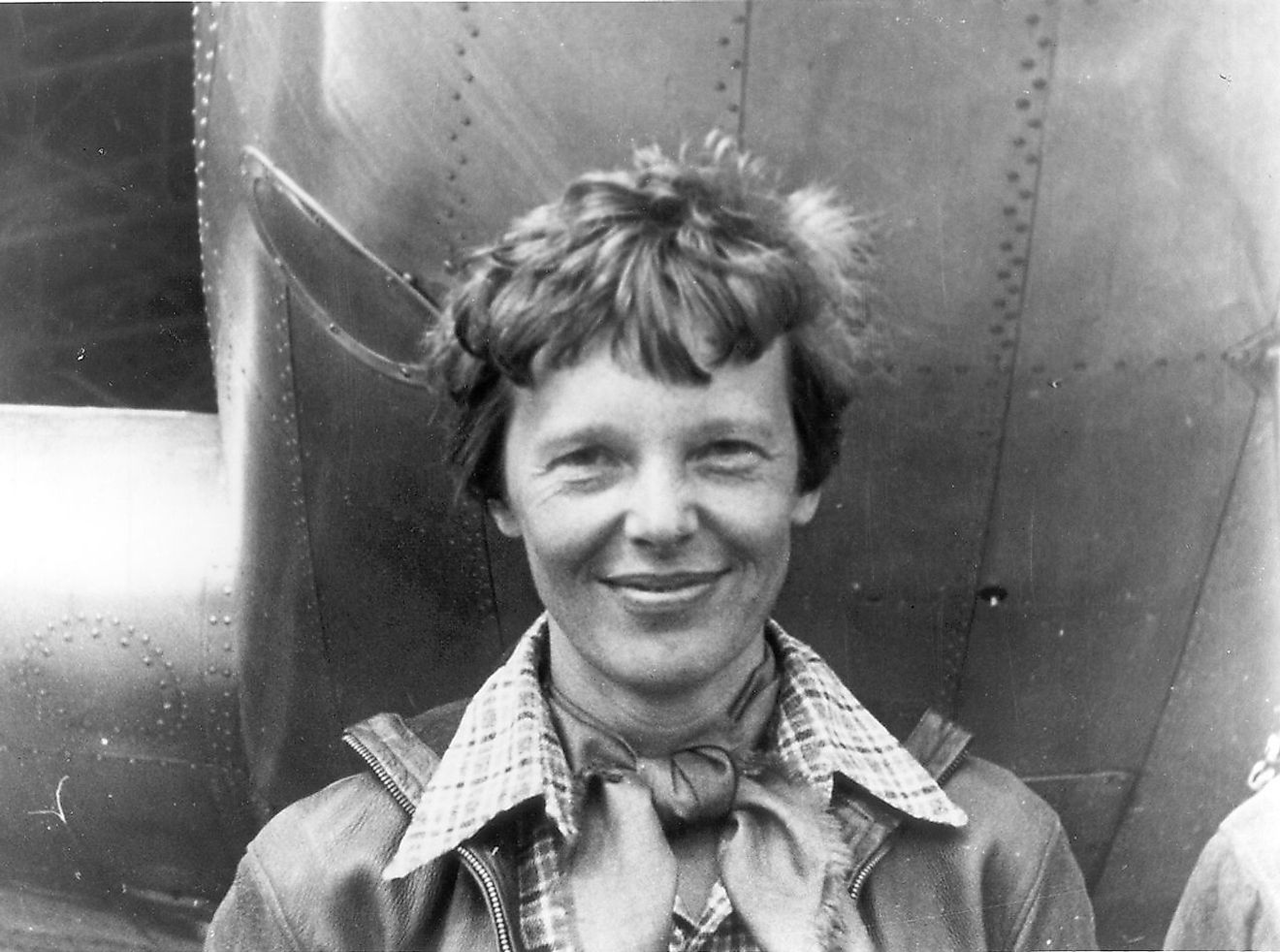 In 1928, Amelia Earhart became the first woman to fly solo across the Atlantic Ocean. In addition to being a successful pilot, she was also a teacher, writer, editor, fashion designer, and cigarette spokesperson. Alongside navigator Fred Noonan, Earhart decided to fly around the world in a Lockheed Model 10 Electra in 1937. While en route to Howland Island in the Pacific Ocean, the US Coast Guard received a radio transmission asking for help. A ship was sent out, but no plane could be spotted. What followed was one of the most expensive search efforts in American history, but Earhart and Noonan were never heard from again. The former was declared dead in absentia in 1939. Despite the lack of wreckage, it is assumed that they ran out of fuel and crashed into the ocean. Some researchers have recently suggested that they managed to land on the tiny island of Nikumaoro, but there is no evidence to support this theory.  
4. Glenn Miller (1944)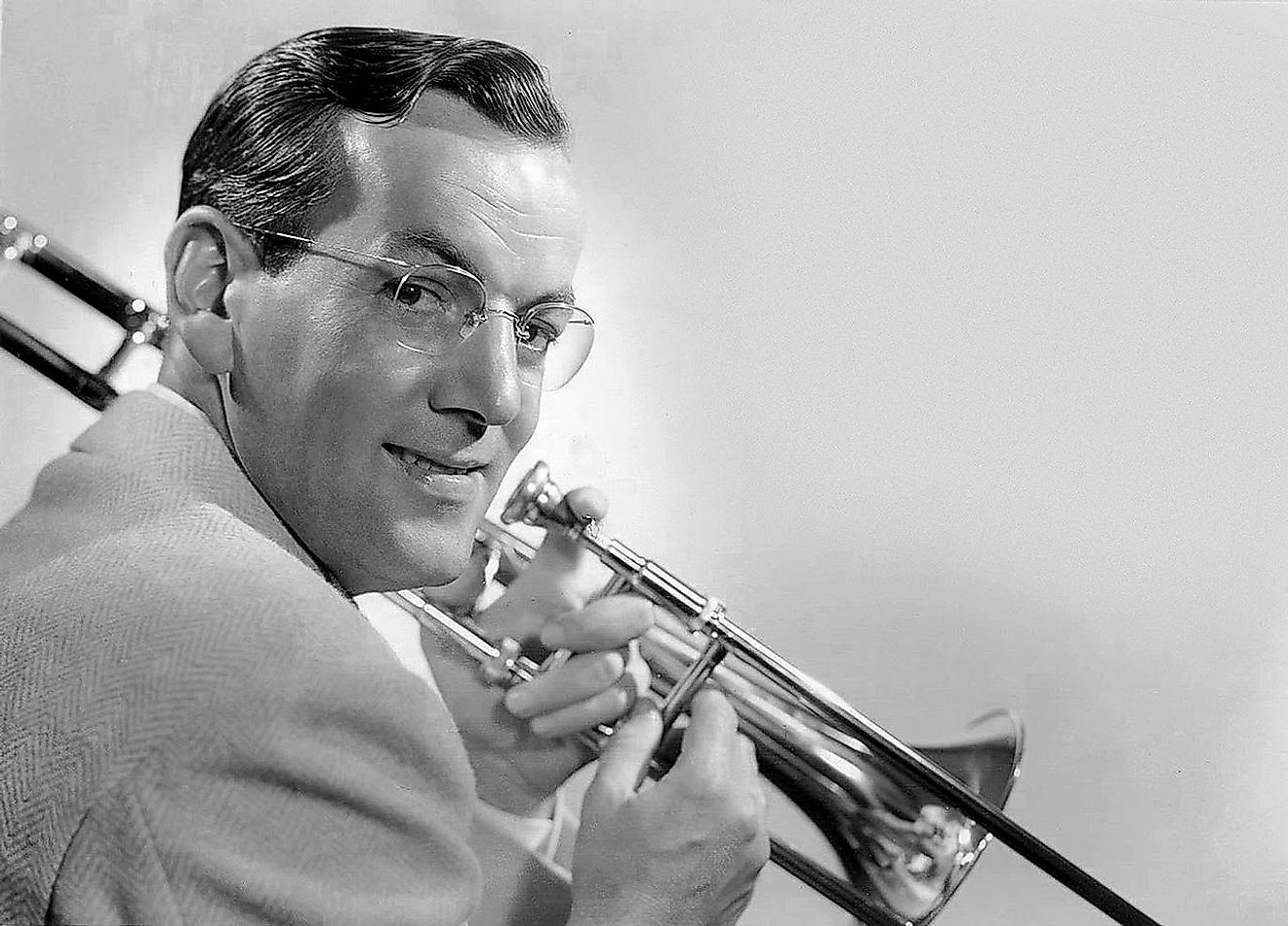 Glenn Miller was an American trombonist and composer during the late 1930s and early 40s. He was also the leader of one of the most iconic big bands of the swing era, releasing more top ten hits than either Elvis or the Beatles. In the last several months of World War II, Miller agreed to perform for the US troops stationed in Paris. He vanished on December 15, 1944 while his plane was flying over the English Channel. This news was not made public until Christmas Eve. There are many theories surrounding his disappearance. Some speculate that he was killed during a secret mission to negotiate peace with Nazi Germany, while others believe he died of a heart attack in a French brothel; however, it is more than likely that his plane seized up from a faulty carburetor and crashed into the waters below.
3. Heinrich Müller (1945)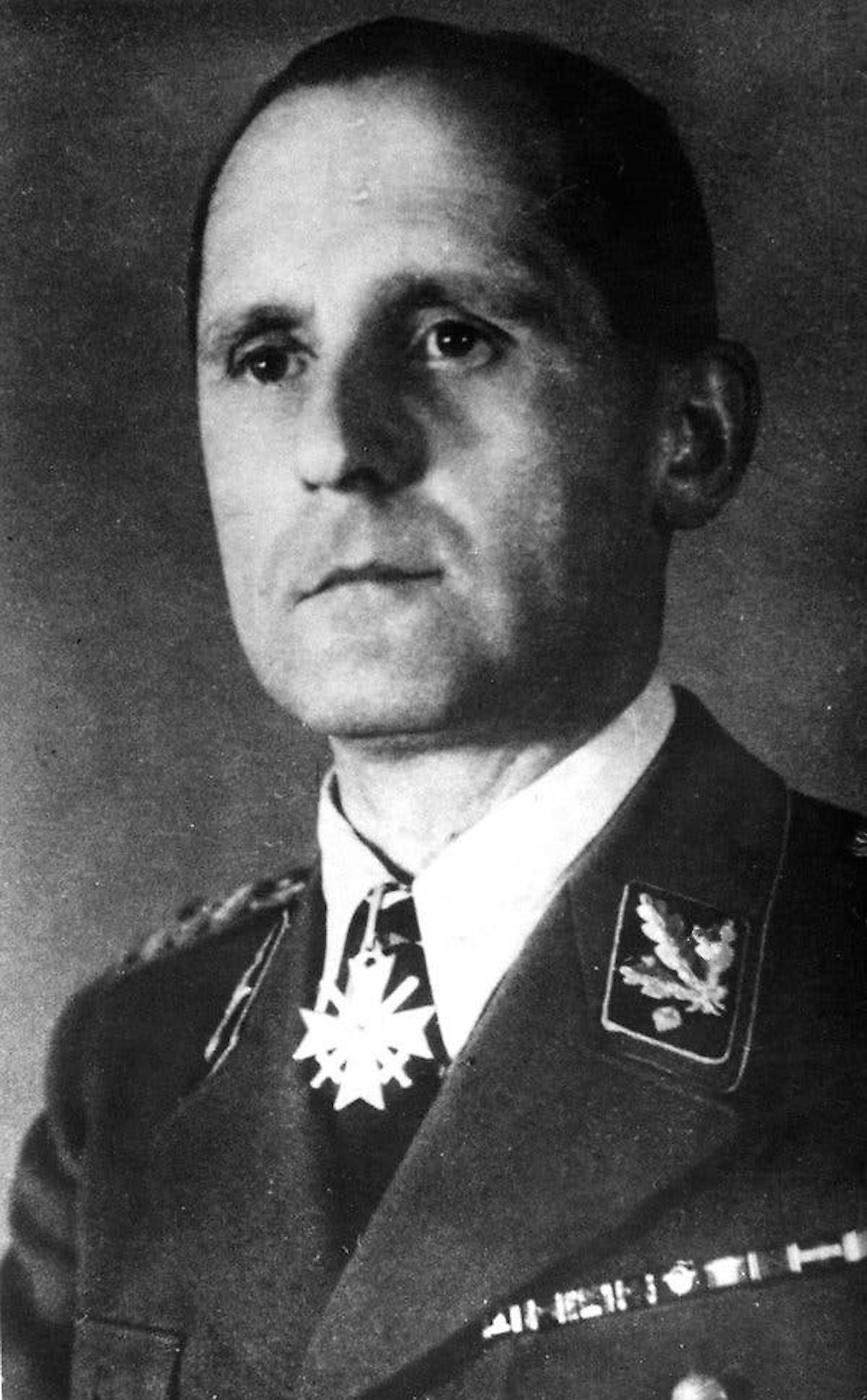 Heinrich Müller is perhaps the only person on this list who is more infamous than famous. As the chief of the Gestapo, the secret police of Nazi Germany, he was complicit in the Holocaust. In the final months of the war, he remained a loyal servant of the state. But on April 30, 1945, Hitler committed suicide. Müller was last seen on May 1. Before his disappearance, he expressed his intent to not be taken prisoner by the Russians. This has raised many questions regarding his whereabouts following the end of the war in Europe. Did he flee to South America? Or was his body lost in the chaos of the Battle of Berlin? Most historians assume his body was buried in a mass grave, but there is no physical evidence to support this theory, making Müller the highest ranking member of the Nazi Party whose capture or death has never been confirmed.
2. Harold Holt (1967)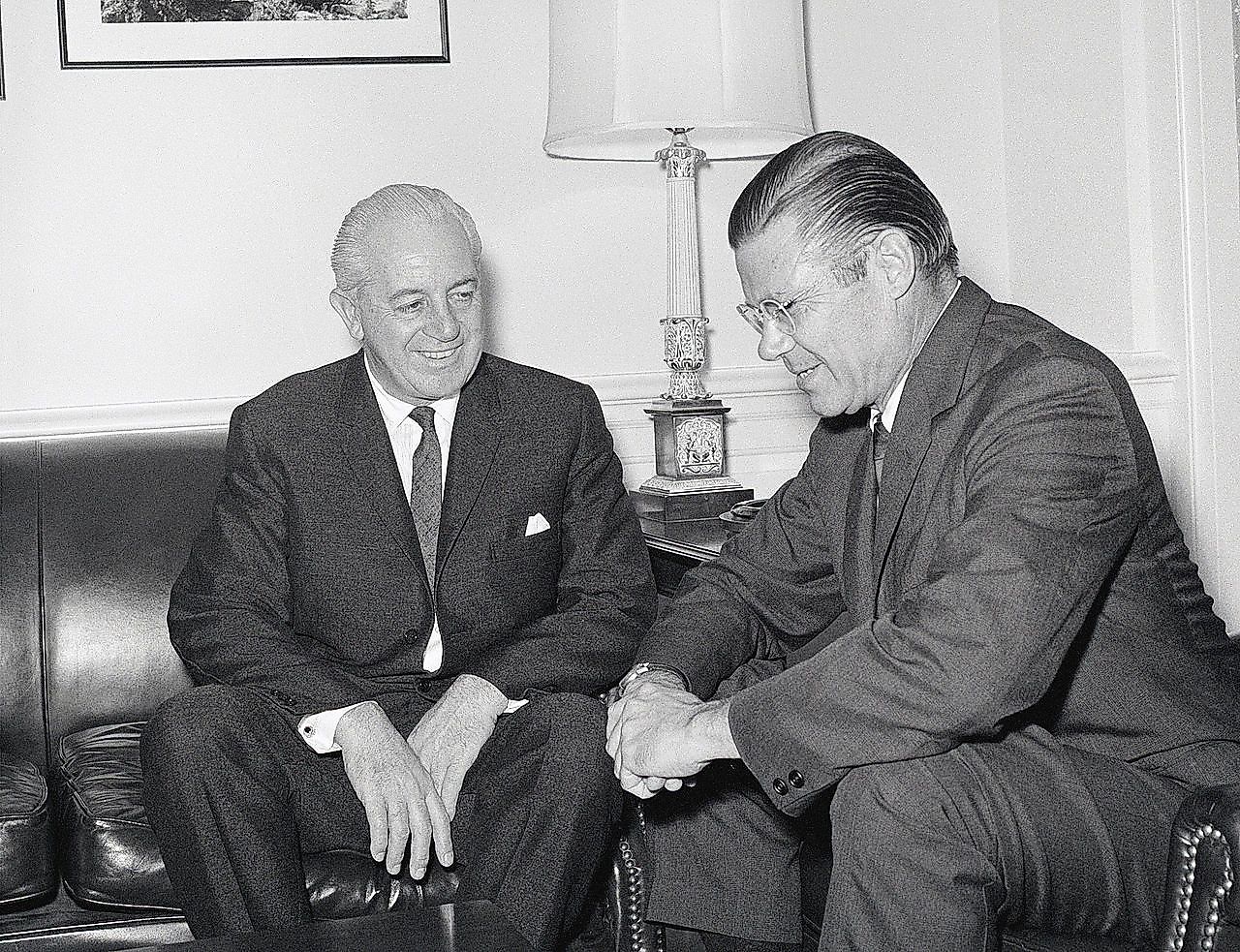 Long-time member of Parliament Harold Holt became the seventeenth Prime Minister of Australia in 1966. On December 17, 1967, he went for a swim at Cheviot Beach, an area known for its rip currents. Despite the fact that he was a strong swimmer, the 59-year-old liberal leader soon disappeared. A major search operation involving 200 people lasted around five days, but Holt's body was never found. Theories surrounding his disappearance captivated the nation, ranging from reasonable to absurd. Some thought that he committed suicide or faked his own death to be with his mistress, while others speculated that he was a communist agent who was picked up by a Chinese submarine. A few individuals even wondered if he had been abducted by a UFO. It would take 38 years for a coroner to rule the cause of death as an accidental drowning.
1. Sean Flynn (1970)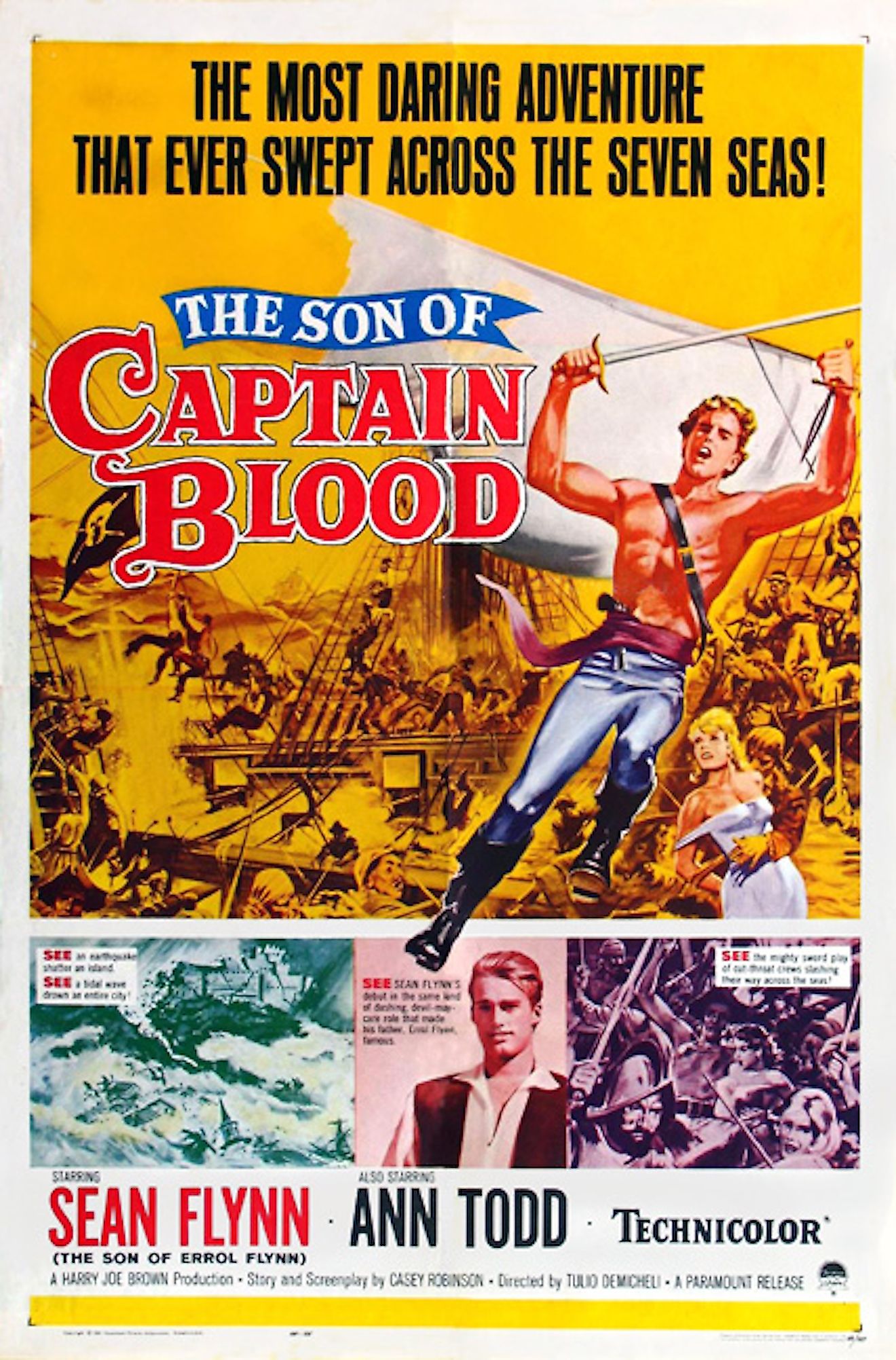 Sean Flynn was the son of French actress Lili Damita and Hollywood hotshot Errol Flynn. He enjoyed a brief career following in his parents' footsteps before discovering his true passion: photojournalism. Flynn was known for putting himself in dangerous situations just to capture remarkable photographs, including parachuting into combat zones with US troops during the Vietnam War. In April 1970, he was on assignment for TIME in Cambodia with fellow photojournalist Dana Stone when he got word that a main highway had been taken over by communist forces. Trading in the customary limousine for a pair of motorcycles, Flynn and Stone decided to check it out on their way to a press conference in Saigon. Consequently, they were never seen again. Most people assume they were captured by the Viet Cong and held captive for a year before being murdered, but there is no hard evidence to confirm this theory. Sean Flynn was declared dead in absentia in 1984.