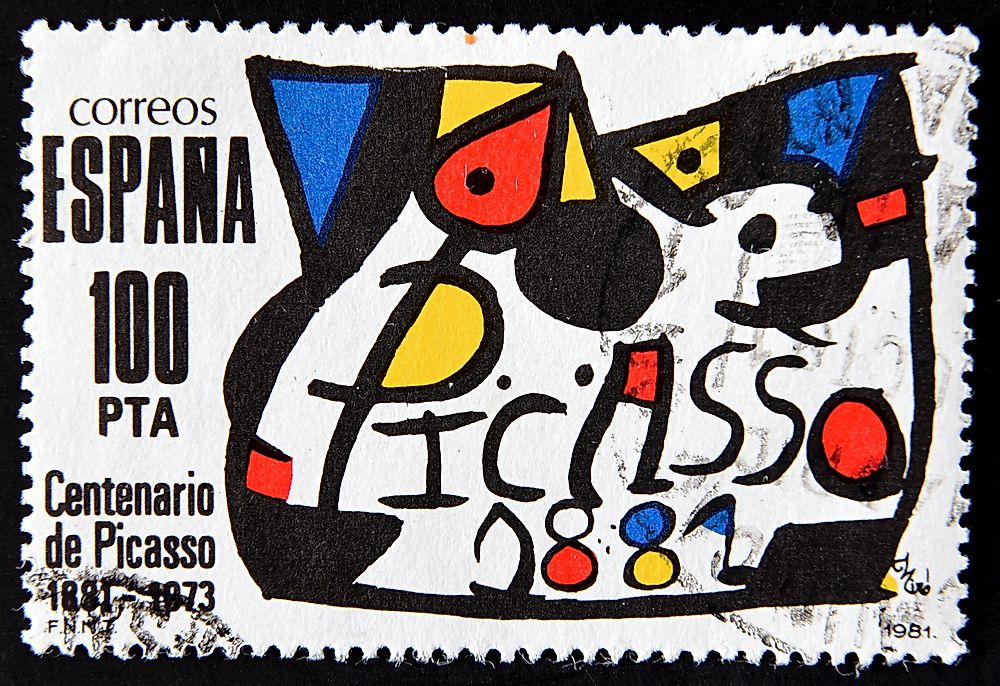 Early Life
Considered the most important figure in art in the 20th century, Pablo Ruiz Picasso - famously known as Pablo Picasso - was born in Malaga, Spain in 1881 to a creative family. His father was a painter and young Picasso picked up the art at a young age. At the age of 11, he began to formally study art. Picasso's father ensured he got the best artistic education the family could afford. He also took a young Picasso to Madrid to see the pieces by other Spanish artists. By the time he was a teenager, Picasso was actively drawing pieces like the First Communion which he drew in 1895.
Early Artistic Influences
Picasso early training as a skilled artist began in Barcelona after his family moved there in 1895. He was enrolled in Barcelona School of Fine Arts aged 13, and when he turned 16, was sent to study in Madrid's Royal Academy of San Fernando. However Picasso disliked its formality and stopped attending classes, and instead spent time at the Madrid's Prado, which exhibited paintings by Francisco Goya and El Greco. In Barcelona, Picasso also visited the Els Quatre Gats Café and met up with anarchists, modernists and bohemians. He also got acquainted with Art Noveau and Symbolism, and artists like Edvard Munch and Henri Toulouse-Lautrec, whose works would influence his style. In Barcelona, Picasso also met young avant-garde artists who valued the artistic freedom to express themselves.
The Blue Period
From 1900 to 1904 Picasso paintings were monochromatic, with shades of blue and blue-green, and occasionally with other colors. This got dubbed as Picasso's Blue Period due to the paintings sad themes which reflected the depravity he saw on streets of Madrid and Barcelona. The suicide of his friend Carlos Casagemas a poet and art student, is believed by historians to have ushered the Blue Period which depicted Picasso's inner torment. His works delved on issues like poverty and social instability and showed beggars, street urchins, prostitutes, the ageing, and weak and the blind. Picasso most famous artwork from this period was the Old Guitarist painted in 1903 according to the Art Institute of Chicago.
Mainstream Recognition and Activism
From 1904, Picasso's themes began to brighten in what is dubbed the Rose Period; he also settled in Paris. The artworks showed performers and circus figures, with shades of reds and pinks, according to the Arts Story Foundation. But his meeting with French painter Georges Braque altered Picasso's style. Their collaboration created a form of art dubbed Cubism, which led to him painting the famed Les Demoiselles d'Avignon in 1907 according to Tate Art Museum. Cubism is a form of art where cubes and geometrical outlines, are used to depict three dimension forms. This art form opened new frontiers in visual reality in art, and was the foundation for abstract styles like constructivism and neo-plasticism. On May 1 1937 Picasso painted another of his most famous piece the Guernica. This painting theme was dark and highlighted the civil war that was taking place in Spain, perpetrated by General Francisco Franco. The painting was named after Guernica in Basque region where the atrocities were committed leading to loss of innocent lives and destruction.
Legacy
At his death in 1973, Picasso had done over 20,000 drawings, sculptures, paintings, ceramics, costumes and theater works, according to PabloPicasso.org. That turned him into one of the most celebrated and greatest artists of the 20th century. Picasso's versatility and wide range of artistic expressions influenced many artists and art's movements that have followed. His role on initializing Cubism influenced other artists that came around in the 1950s. To date Picasso's work continues to be referenced by scholars, historians and art enthusiasts as iconic.