Famous Artists: Edvard Munch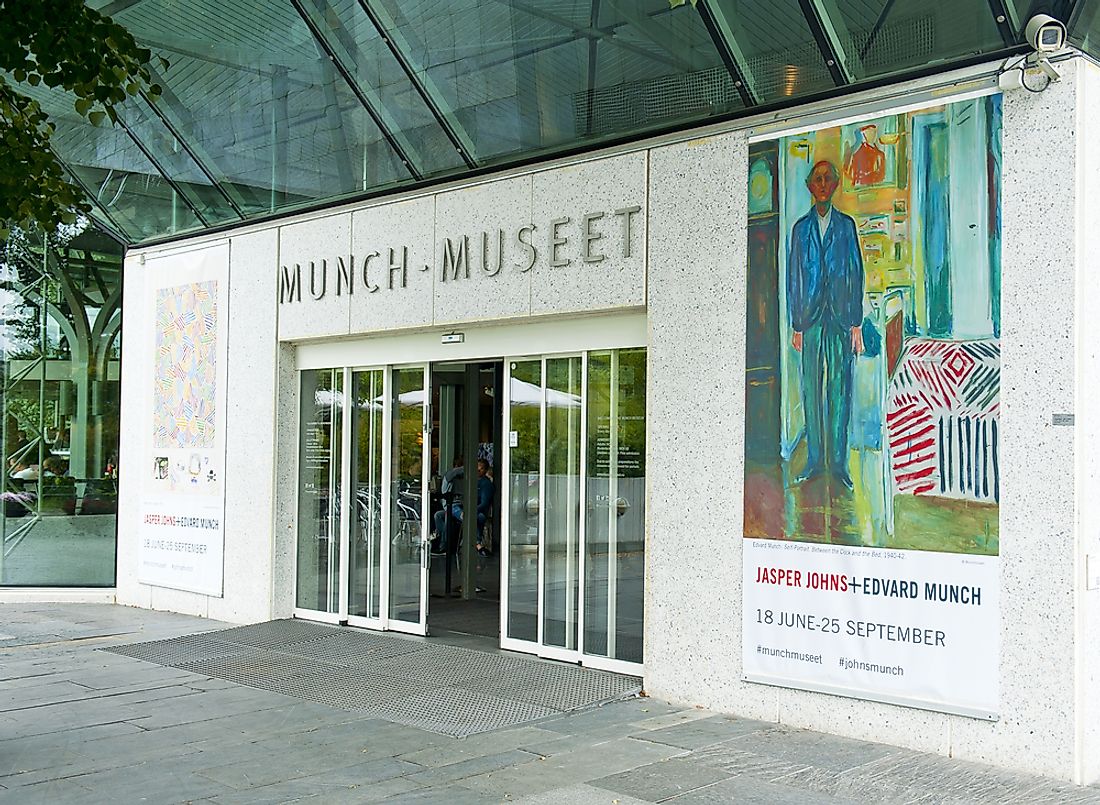 Edvard Munch was a renowned Norwegian painter and printmaker born in 1863 in Aldasbruk village in Norway. At the age of four, his family moved to Oslo where his father had been appointed as a medical officer at the army Akershus Fortress. His mother passed on a year after from tuberculosis and so did his elder sister. Due to the nature of his father's job, Munch and his other siblings were brought up by his aunt. From an early age, his father had instilled anxiety and fear of deep-seated issues, which is the reason why Edvard adopted a deep tone in most of his work.
Career
Munch started developing interest in art during his teen years and would paint as a hobby when his health condition could not keep him in school during winter. By the time he was thirteen, he was already exposed to the works of the experienced artists in the Norwegian Art Association such as Claude Monet, Paul Cezanne, and Edouard Mamet. He was inspired by the group's pieces of landscape paintings, which set the foundation of his career. During the progression of practice, Munch learned the skills of oil painting and focused on German post-impressionism as his main style.
Motivations
Munch appears as a restless visionary artist whose personal life experiences illuminated through tragedies, sicknesses and failures set basis on his ingenious artistic work. He acknowledged that the fear he had towards life, as instilled by his father, was indispensable just like his mental illness. He claimed that without anxiety and illness, his life equated to a ship without a rudder. He thought that suffering and illness were indistinguishable from his life, and their destruction would mean a destruction of his career. In most of his paintings, Munch eluded the notion that a painter was not supposed to transcribe external realities but instead record impacts as memorable scenes on his own accord.
Famous Piece
The Scream is the most celebrated art pieces by Edvard since it represents Modern Art. In the painting, Munch delineates anxiety and uncertainty as part of what is visible in the modern age. The Scream painting consists of an androgynous, perverse, fetal-faced being, whose mouth and eyes are agape depicting a state of shriek repulsion. He had experienced a similar kind of horror one evening as he walked home during sunset with two of his youthful friends. He describes how the surrounding air turned to blood and his friend's faces became dazzling in yellow and white. From a far end, he could hear a vibration in his ears of a huge continous scream that came from nature. The painting is highlighted with a broadband garnish of color in highly abridged forms to signify his unique art. From this same painting, he made two oil paintings, two pastels and several prints, which now belong to the National Gallery and The Munch Museum in Oslo.
Death and Legacy
Munch died in 1944 at the age of 80, and authorities who went to his house discovered that Munch had donated his artwork to the government of Oslo. Behind closed doors on the second floor of his house were about 1,100 paintings, 4,500 drawings, and 18,000 prints. In 1963, the collections were placed in the Munch Museum to serve as evidence to Munch's lasting legacy of his life, work, and generosity.