Society
Expo '67
The 1967 International and Universal Exposition ran in Montreal from April 27 to October 29 1967.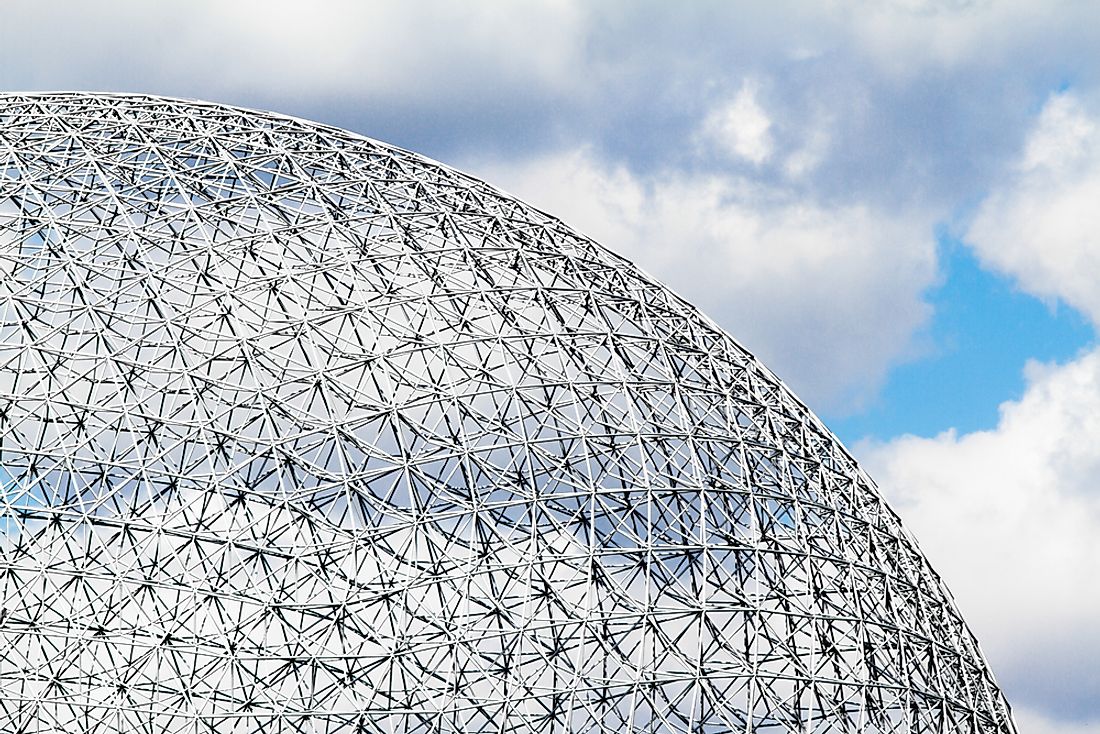 Expo 67
Expo '67, also known as the 1967 International and Universal Exposition, was a world exhibition held in Montreal, Canada held from April 27 to October 29, 1967. It is considered the fourth most successful international exposition in history. It set a world record of a single day attendance in a world fair with 569,500 visitors by the third day.
Background
The Expo 67 was conceived in 1956, but Senator Mark Drouin suggested at the Brussels Exhibition of 1958 that Canada could host the World Exhibition to celebrates its centennial. The bid was initially offered to Toronto - however, it was turned down by city leaders. The Mayor of Montreal supported the bid. This support enabled Canada to submit their interest to Bureau International des Expositions (BIE). The bid was awarded to Moscow during 1960 sitting in Paris. In 1962, Moscow declined the bid, and subsequently, it was awarded to Montreal.

Preparations
After the bid was awarded to Montreal, the plans for the event kicked off amidst challenges. There was a new Prime Minister in power (Lester Pearson) and a new Montreal Mayor (Mayor Jean Drapeau). This led to mass resignations of top organizing committee members. Pierre Dupuy was named the new Commissioner General. He spent most of 1964 and 1965 in 125 countries trying to convince them to participate in the Exhibition. A group of prominent Canadian thinkers deliberated over the theme of the event in May 1963. They agreed on the theme "Man and His World" which was inspired by a 1939 novel written by Antoine de Saint-Exupery. This group also settled on other 17 theme elements. Construction work was flagged off on August 13, 1963, by Prime Minister Lester Pearson and Mayor Drapeau. The construction involved the expansion of Saint Helen's Island and a new island was created, the Island of Notre Dame after millions of tonnes of land filling was done. The initial projected budget of $167 million was surpassed with total expenditure of $439 million by 1967. The respective monumental buildings were then constructed from 1964. A total of 90 pavilions were constructed representing different countries, corporations, and expo themes. The event logo consisting of two pictograms of man linked as a symbol of friendship was made by an artist Julien Hebert. The official theme song titled "Hey Friend, Say Friend" was composed by artist Stephane Venne.
Launching of the Expo
The Expo 67 was officially launched on April 17, 1967, by Governor General, Roland Michener and Prime Minister Pearson. In attendance were 7,000 guests including 53 heads of states. The expo was officially open to the public on April 18, 1967. An estimated audience of the day was 335,000 compared to the projected attendance of 200,000. The total number of visits to the Expo 67 was estimated at 50,306,648. The expo was officially closed on October 29, 1967. The crowd in attendance at the closing ceremony was 221,554. The medal event was officiated by Expo Commissioner General, Pierre Dupuy and the participating nationalities were each handed a medallion of gold.
The Impact of Expo 67
The economic impact of Expo 67 cannot be underestimated. A lot of money was pumped into the expo and a large deficit was expected. Total revenue collected was $221 million, and expenditure was $439 million and this left a deficit of $210 million to be shared by the municipal, provincial, and federal governments. Several monumental infrastructures were left and some are still in use. The cultural impact was huge, and was saluted with the naming of the baseball team after the event. The political implications of the event are still felt by Canadians today.
Where Was Expo 67?
The 1967 International and Universal Exposition ran in Montreal from April 27 to October 29 1967.
About the Author
Benjamin Elisha Sawe holds a Bachelor of Arts in Economics and Statistics and an MBA in Strategic Management. He is a frequent World Atlas contributor. 
This page was last updated on April 25, 2017.
Citations
Your MLA Citation
Your APA Citation
Your Chicago Citation
Your Harvard Citation
Remember to italicize the title of this article in your Harvard citation.