Does It Snow in South Carolina?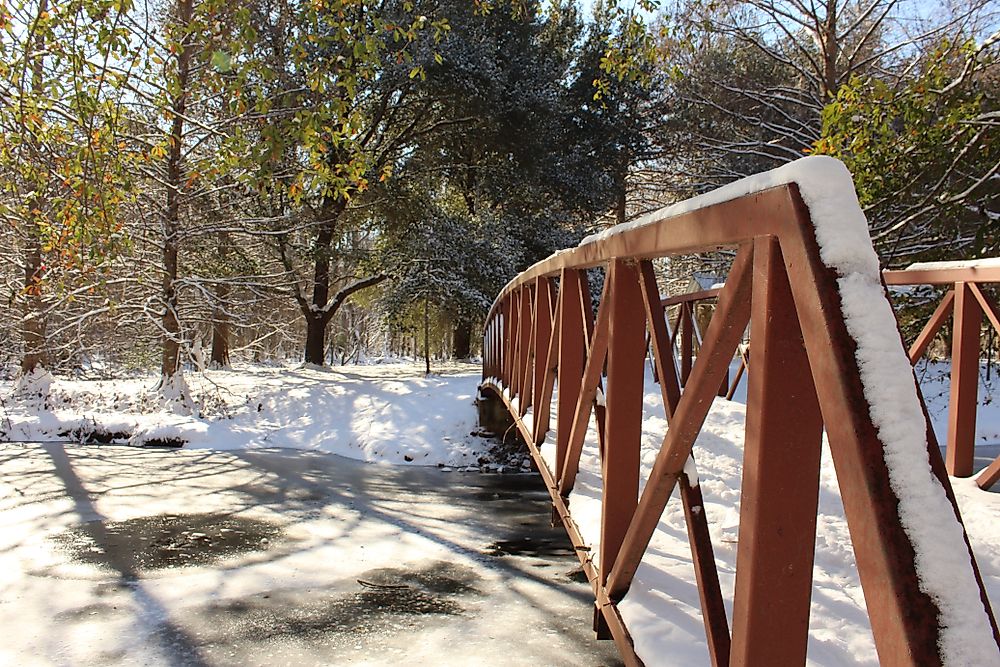 South Carolina is the twenty-third most populous state in the United States with over five million residents. It is situated in the southeastern parts of the United States and is surrounded by North Carolina to the north, Georgia across River Savannah, and the Atlantic Ocean to the southeast. South Carolina is made up of 46 counties with its capital being Columbia. 
Does it Snow in South Carolina?
Yes, even though snowfall is quite uncommon in South Carolina, various parts of the state receive less than an inch of snow every year. The coastal region receives less than an inch of snowfall annually while the interior parts of the state get a little more snowfall. Charleston gets less than an inch of snowfall, and it can go for 5 to 10 years without any snow. No city in South Carolina records an average of over 12 inches of snow every year. Freezing rain is quite common in numerous parts of the state than snow.
The Snowiest Part of South Carolina
The snowiest part of the state, which receives an average of 12 inches of snow annually, is the Blue Ridge Mountains. The Blue Ridge Mountains is a physiographical province of the Appalachian. The Blue Ridge mountain ranges stretch for about 550 miles southwest from the southern parts of Pennsylvania through West Virginia, Georgia, South Carolina, Tennessee, North Carolina, and Virginia.
The Snowiest Events in South Carolina
Caesars Head in Greenville County recorded the most snow in the state's history from a single storm on February 15, 1969. The snowstorm lasted for two days leaving Caesars Head with 28.9 inches of snow. The greatest 24 hours snowfall in South Carolina occurred in Rimini, Clarendon County on February 10, 1973. The Greatest 24 hour snow event left Rimini with 24 inches of snow.
Winters in South Carolina
South Carolina experiences a humid subtropical climate. The coastal region experiences mild winters with high temperatures averaging at 16°C during the day and at 3°C during the night. The temperature in Piedmont ranges between 0°C at night and 10°C during the day. The El Nino-Southern Oscillation determines the winter precipitation in South Carolina. In El Nino, the jet stream is usually further east and south across the United States, resulting in wetter and colder winters in South Carolina.
Tropical Cyclones in South Carolina
South Carolina is prone to tornadoes and tropical storms. The state experiences 50 days of thunderstorm activities and an average of fourteen tornadoes per year. Some of the strongest hurricanes to hit the state include Hurricane Hugo (1989) and Hurricane Hazel (1954). The wettest tropical cyclone to hit South Carolina was a tropical depression known as Jerry. Jerry brought over 17 inches of rainfall to Antreville, Abbeville County in 1995.