Countries Without UNESCO World Heritage Sites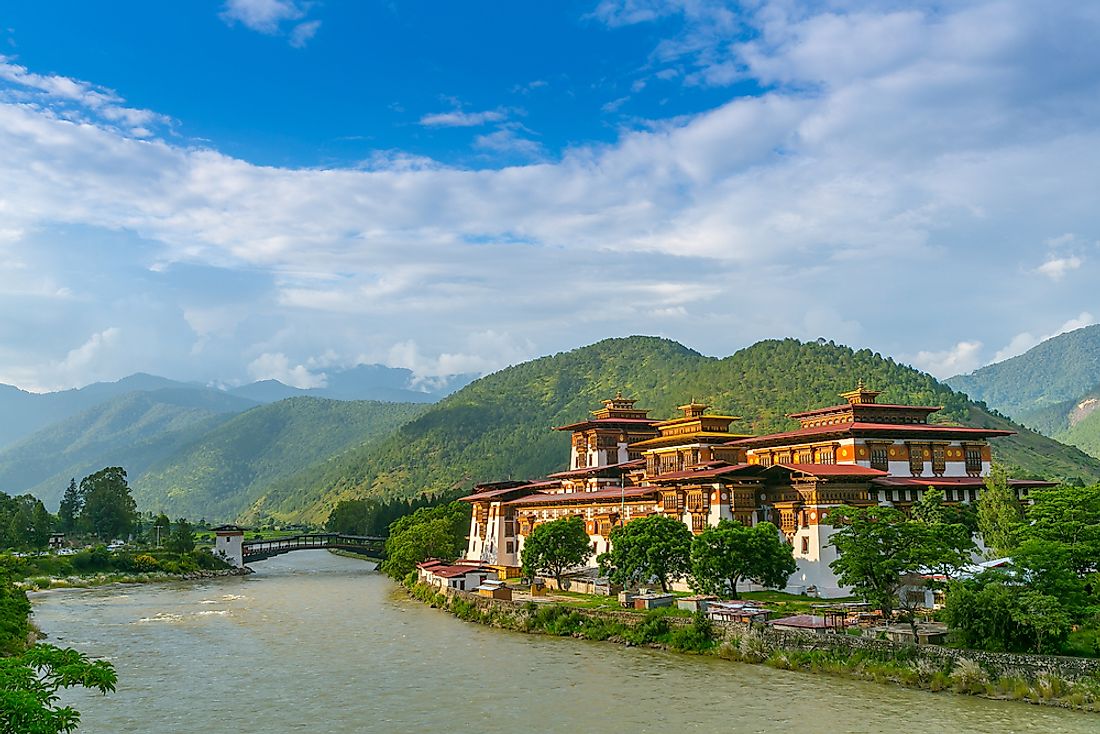 A World Heritage Site is an area or landmark that is either natural or human-made and is listed by the United Nations Educational, Scientific and Cultural Organization (UNESCO). The site is selected as having cultural, historical, or scientific importance. World Heritage Sites are protected areas under international treaties. There are 1,073 sites listed as World Heritage Sites in the world as of July 2017. The country with the largest number of world heritage sites is Italy with 53 sites, followed by China with 52 sites. Some countries do not have a single World Heritage Site, and they include Bhutan, Guinea-Bissau, Guyana, Liberia, Sierra Leone, Somalia, and South Sudan.
Countries Without UNESCO World Heritage Sites
Currently, Bhutan does not have any World Heritage Sites. However, on March 8, 2012, Bhutan submitted eight sites to the tentative list from which qualified World Heritage Sites that are nominated. Some of the sites nominated by Bhutan to the Tentative List include the ancient ruin of Drukgyel Dzong constructed in 1649, the Sakteng Wildlife Sanctuary, the Tamzhing Monastery, Royal Manas National Park and the Bumdeling Wildlife Sanctuary. Fire destroyed Drukgyel Dzong in 1951, but the site is still protected for its importance to the Bhutanese.
Guyana is among the countries that do not have World Heritage Sites. Guyana had initially listed the Kaieteur National Park in the year 2000 to be nominated as a World Heritage Site but was unsuccessful. This first nomination by Guyana also included the Kaieteur Falls. The site was rejected after the evaluators claimed it was too small in comparison to the Central Suriname Natural Reserve, a World Heritage Site located in Suriname that was also nominated in 2000. There are plans to nominate a "cluster site" including Kaieteur National Park, the Kanuku mountains, and the Iwokrama rainforest conservation site. Sites also considered by Guyana include the Historic Georgetown and Shell Beach with the former having been submitted to the Tentative List in December 2004.
Liberia is an African country without a World Heritage Site. Liberia has two sites nominated for the Tentative List of World Heritage Sites, Mount Nimba Strict Reserve, and Providence Island. Mount Nimba is an essential site for the Giant African Swallowtail butterfly. The butterfly species listed around the Nimba Mountains are about 611. Providence Island has a shape of a guitar from an aerial view. This island was a trading post and the first arrival point of American Slaves after they were freed. Some sites in Liberia were postponed due to poor research. These sites are Kpatawe Waterfall and Lake Piso.
Challenges of World Heritage Sites
The listing of sites around the world as World Heritage Sites has helped promote conservation. However, UNESCO's actions have attracted some criticism. Some critics claim sites outside of Europe are under-represented, with poorer countries being disadvantaged since site listing bids are usually tedious and costly. Some World Heritage Sites are unable to handle mass tourism in the area such as Casco Viejo in Panama.
Countries Without UNESCO World Heritage Sites
| Rank | Countries With No World Heritage Sites |
| --- | --- |
| 1 | Bhutan |
| 2 | Guinea-Bissau |
| 3 | Guyana |
| 4 | Liberia |
| 5 | Sierra Leone |
| 6 | Somalia |
| 7 | South Sudan |