Society
Countries With The Lowest Rates Of HIV Among Young Men
Mexico, Malaysia, and Afghanistan have the lowest rates of HIV/AIDS in the world.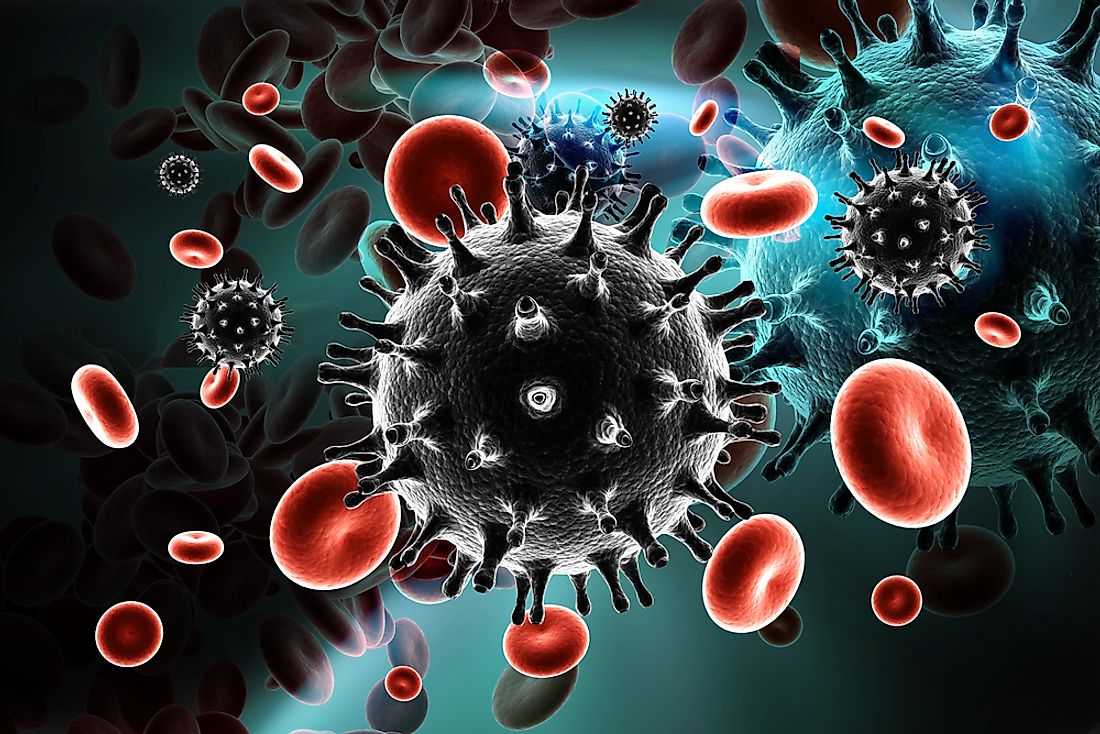 Young men are generally exposed to HIV in two stages. In their initial years of life, the virus can be transmitted from mother-to-child. Adolescent life that comes with new vulnerability to the virus. Unprotected sex is a major cause of HIV among young men aged between 15 and 24. Young men aged 15-24 years account for 11% of world's HIV infections. While infection among the young men is rampant in Sub-Saharan Africa, some countries have recorded as low as 0.1% of HIV prevalence among the males aged 15-24 according to the UNAIDS data. The contributing factors to these low infections vary from one country to another. Some of the countries with the lowest rates of HIV infections among the young men are outlined below.
Lowest HIV Rates Among Young Men by Country
Mexico
Mexico is considered to be a country of low HIV prevalence, high risk. About 220,000 people are living with the virus in the country according to the 2015 UNAIDS report. The majority of the people living with HIV in the country are aged above 15 years. HIV prevalence among the young adults between 15 and 24 years is at 0.2%, with young men within the age bracket accounting for 0.1%. HIV prevention and control in Mexico is one of the main areas of focus in the country. Each Mexican state has an HIV/AIDS Director who coordinates treatment and prevention programs. Sex education among adolescents has contributed to significant reduction in HIV prevalence in young men. HIV awareness in the country has also reduced the risks of new infection across all ages.
Malaysia
In Malaysia, HIV infections occur primarily among people aged between 15 and 49 years due to the high-risk behaviors and insufficient education on the epidemic. However, HIV prevalence among young men in the country is one of the lowest in the world at only 0.1%. The low prevalence is largely attributed to religion sensitivity within the country, which considers issues dealing with sex and STIs as sensitive and anyone engaging in sexual activities outside of marriage to be an outcast. Information and education provided by the Malaysian government and other non-governmental agencies have also contributed to the low prevalence. It is hard to access information on the exact number of infection people within Malaysia.
Sweden
Sweden was the first country to achieve the UNAIDS/WHO 90-90-90 target. According to the 2015 UNAIDS research published in 'HIV Medicine' articles, 95% of the HIV cases in the country were diagnosed, 99.8% of the HIV patients linked to care, and 95% of the people are taking ARVs. ART has also reduced the HIV prevalence across all ages with Sweden ranking among the lowest HIV prevalence among young men at about 0.1% prevalence. The small size of the epidemic in the country improved prevention strategy, and diagnosis efforts have contributed to the low HIV prevalence in the country. Sweden is aiming to have zero new infections by 2030.
HIV Testing And Counseling For Young Men
Only 15% of young men around the world know their HIV status. However, countries with low HIV prevalence have a higher number of young who know their HIV status. Increasing access to HIV testing is vital to preventing further transmission. The availability of HIV testing services in healthcare centers have made it easy for the young men visiting the centers to be tested and their status recorded in the government database. Young men easily embrace HIV and Sexual health services that are age appropriate including reproductive health education, and contraception.
Which Country Has the Lowest Rate of HIV?
Mexico, Malaysia, and Afghanistan have the lowest rates of HIV/AIDS in the world.
Countries With The Lowest Rates Of HIV Among Young Men
| Rank | Country | HIV Prevalence Among Males Ages 15-24 |
| --- | --- | --- |
| 1 | Mexico | 0.1% |
| 2 | Malaysia | 0.1% |
| 3 | Afghanistan | 0.1% |
| 4 | Morocco | 0.1% |
| 5 | Nepal | 0.1% |
| 6 | Norway | 0.1% |
| 7 | Niger | 0.1% |
| 8 | Laos | 0.1% |
| 9 | Kyrgyzstan | 0.1% |
| 10 | Egypt | 0.1% |
| 11 | Denmark | 0.1% |
| 12 | Fiji | 0.1% |
| 13 | Iran | 0.1% |
| 14 | Kazakhstan | 0.1% |
| 15 | Ireland | 0.1% |
| 16 | Oman | 0.1% |
| 17 | Pakistan | 0.1% |
| 18 | Syria | 0.1% |
| 19 | Sweden | 0.1% |
| 20 | Tajikistan | 0.1% |
About the Author
John Misachi is a seasoned writer with 5+ years of experience. His favorite topics include finance, history, geography, agriculture, legal, and sports. 
This page was last updated on May 15, 2017.
Citations
Your MLA Citation
Your APA Citation
Your Chicago Citation
Your Harvard Citation
Remember to italicize the title of this article in your Harvard citation.