Countries With A Progressive Approach To Climate Change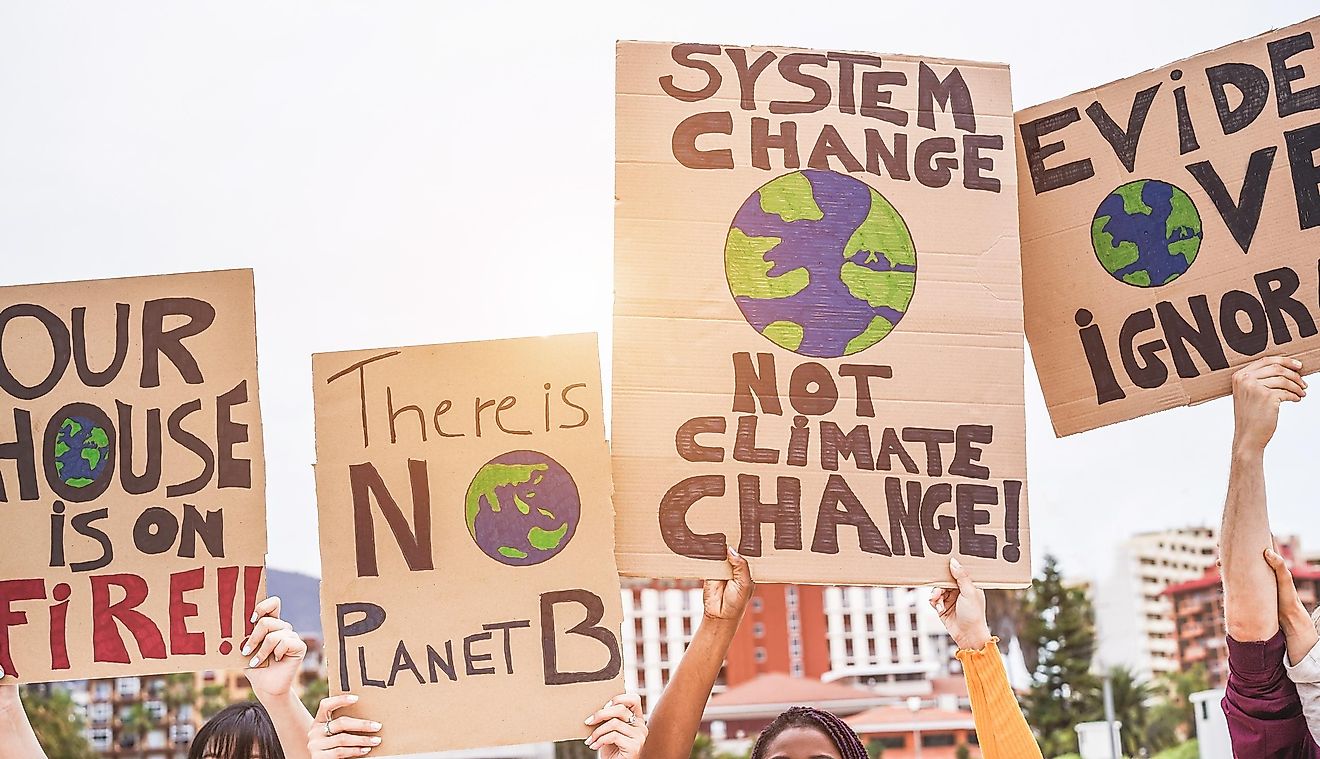 Climate change is when long-term weather patterns are altered due to increased greenhouse gas emissions in the Earth's atmosphere.
Denmark is one of the better performing nations when it comes to fighting global warming.
On April 21, 2017, the United Kingdom celebrated it first 24 hour period without coal since the Industrial Revolution.
Arguably the biggest issues threatening societies around the world is the startling rise in global temperatures, the melting of icecaps, and the slow sinking of nations into the sea as the effects of climate change become more and more pronounced. This shift is largely a result of changes in the planet's atmosphere that have led to high proportions of greenhouse gases and carbon dioxide in the air. A blanket of smog traps the heat that comes from the sun, destabilizing the climate, increasing global temperatures, and leading to a greater number of extreme weather occurrences.
Since 1900, the global average temperature has risen by 1.26 degrees Fahrenheit, with the northern hemisphere substantially warmer than any point during the past 1,000 years. To combat the changes in the atmosphere and the world's shifting weather patterns, countries have been making efforts to fight back and reduce their emissions. Here are some of the more progressive countries, at least when it comes to climate change.
The United Kingdom
The United Kingdom is doing better than some other global superpowers when it comes to dealing with climate change. According to the Climate Change Performance Index, which assesses national contributions and emissions targets for 2030 out of a scale of 100, the United Kingdom scores at a relatively high 65.92. Though this score is good when comparing to other countries, the UK still has a distance to go when it comes to coal, which has had its price frozen, and in the encouragement of renewable energy use on a smaller scale. Still, it has made strides, with April 21, 2017, standing out as the first 24-hour period without coal power in the country since the Industrial Revolution. And the government has committed to shutting down its coal-fueled plants by 2025, although this goal was made under the previous prime minister's government, which was more active on issues of climate change than the current one under Boris Johnson.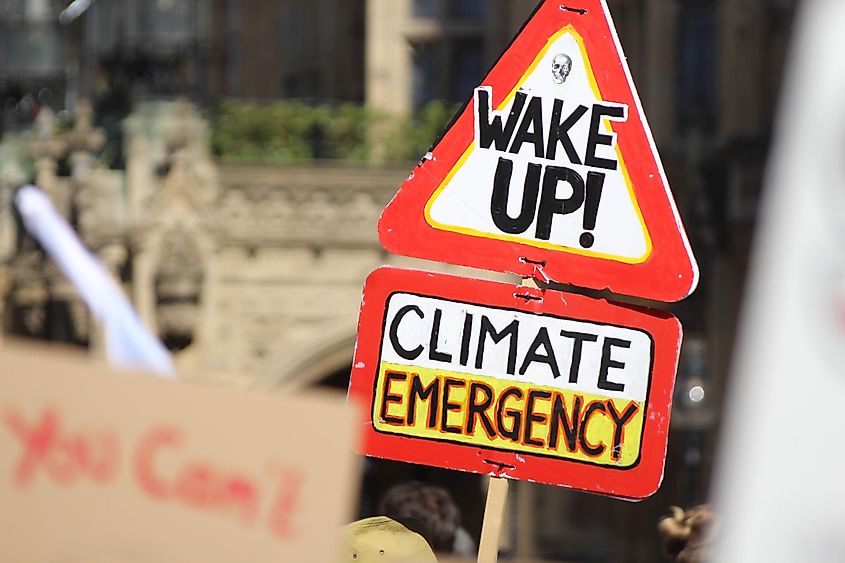 Sweden
Next on the list of progressive countries is Sweden, and this one ranks near the top spot of the Climate Change Performance Index with a score of 76.28. The country has a long-term goal of hitting zero emissions by 2045, a noble aim that is somewhat undercut by a lack of clear strategies for actually accomplishing this feat. Still, the country definitely deserves praise for its relatively low carbon emissions and its very effective recycling system, which is efficient to the point where Sweden has to import garbage in to keep the recycling operations running. Time will tell if Sweden can achieve everything it's set out to do, but it seems to be on a good path.
India
Breaking from the European trend, the next one to make the list is India, which comes in at a Climate Change Performance Index score of 62.93. This represents a jump of three places in the overall rankings when compared to previous reports, much of which can be attributed to its great success in the renewable energy category. Their accomplishments in this sphere have been enough to help mark them as a global leader in renewable energy, with more investment going towards clean energy sources than fossil fuels. The country had a goal set to produce 40% of its energy through renewables by 2030, but things have proceeded so quickly that it is easily on pace to reach that target early, leaving room for an increase in the targetted percentage. India is one of the many countries that bear the brunt of the effects of extreme weather conditions brought on by climate change, with their annual floods increasing in intensity and damages in recent years.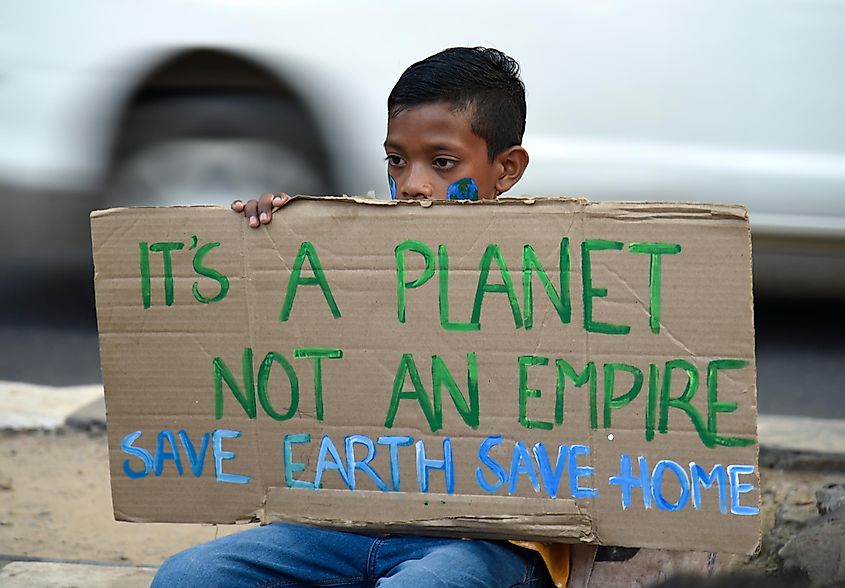 Costa Rica
Costa Rica is another power player in the climate change sphere. It has the lofty ambition of moving all electricity production to renewable sources by 2021, and it is incredibly close to achieving this goal. In 2018 it managed to generate 98% of its electricity from clean sources, mainly hydropower, for a fourth consecutive year. They also have a moratorium on extracting and exploiting oil until 2050.
Denmark
Returning to Europe and rounding out the list is Denmark. It has a Climate Change Performance Index score of 61.96 and is recognized for its efforts to cut back on greenhouse emissions. Things are not perfect as it has in the same vein been criticized for a lack of concrete policies focused on the effects of climate change and for its decision to invest in highways rather than electrified railroads, a plan the government walked back on.