Countries Who Do Not Have an Airport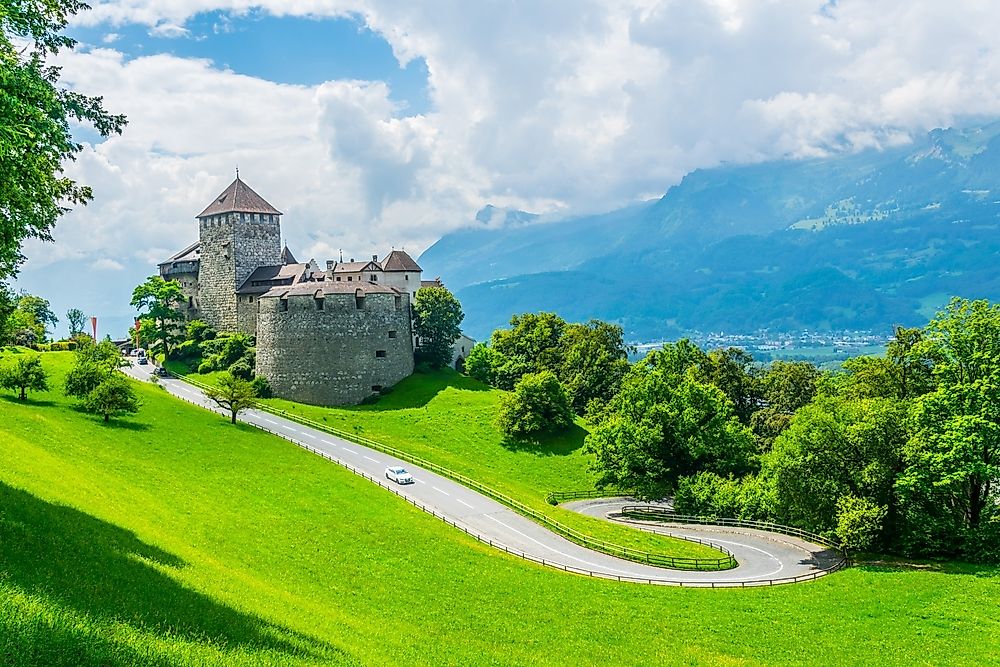 Out of the over 196 independent nations on earth, only five do not have airports within their borders.As these places are all microstates in Europe, they are near bigger countries with airports upon which they can rely. Heliports may replace the function of many airports in these areas.
The 5 Countries Without Airports
Andorra
Andorra is an independent landlocked microstate in the eastern Pyrenees Mountains in Southwestern Europe. It is bordered by Catalonia Spain in the south and France on the northern side. Formed by a charter in 988 AD, the current Principality of Andorra was created in 1278. The country is headed by the president of France and the Bishop of Urgell, Spain. With an area of about 181 square miles, Andorra has three heliports and no airport. The nearest airports are Toulouse-Blagnac, Perpignan-Rivesaltes and Carcassonne airports in France. The nearest Spanish airports include Girona-Costa Brava, Barcelona-El Prat, Lleida-Alguaire, and Andorra-La Seud'Urgell airports.
Liechtenstein
Liechtenstein is a landlocked German-speaking microstate located in central Europe. The leadership of this microstate is a constitutional monarchy under the Prince of Liechtenstein. The country is surrounded by Austria to the north and east and Switzerland to the south and west. With an area of about 62 square miles, Liechtenstein is the fourth smallest nation in Europe by land area. Liechtenstein has no airport, but it has a heliport in Balzers. The nearest Switzerland airports are Zurich and Gallen-Altenrhein airports. The closest German airport is Friedrichshafen airport. Zurich airport has a Train service to Sargans and Buchs from where you can catch a train or a bus to Liechtenstein.
Monaco
Monaco is a sovereign microstate located on the French Riviera in western Europe. Monaco is bordered by the Mediterranean Sea on one side and France on three sides. Occupying an area of approximately 0.78 square miles, Monaco had a population of 38,400 as of 2016. Monaco is the most highly populated and second smallest sovereign state on earth. Even though it does not have an airport, Monaco has a Heliport which is in Fontvieille. The closest French airport is Nice Cote d'Azur airport.
San Marino
San Marino is an enclaved nation that is bordered by Italy. Located in the northeast part of Apennine Mountains, San Marino is one of the wealthiest countries on earth regarding the gross domestic product (per capita). The microstate is governed by the San Marino's constitution which was drafted in the 16th century. San Marino has a heliport in Borgo Maggiore and a smaller airfield. The nearest airport is the Federico-Fellini airport in Italy.
Vatican City
Vatican City (Holy See) is a sovereign microstate located entirely in Rome. With a population of about 1,000 people, the Vatican is the smallest microstate on earth by both area and population. The Vatican is a theocratic state under the pope. Although it does not have an airport, it has a heliport which is used by city-state officials and the visiting heads. The closest airport is the Rome-Ciampino airport.
Traveling to Countries With No Airports
All of the five countries are microstates located in Europe. They are surrounded by bigger nations with reliable airports. Most of the heliports in these states are only used by officials and visiting heads of states. To fly to these states, you will have to use the neighboring country's airport and the travel by bus, train or automobile to your destination.
Countries Who Do Not Have an Airport
| Rank | Countries Without an Aiport |
| --- | --- |
| 1 | Andorra |
| 2 | Liechtenstein |
| 3 | Monaco |
| 4 | San Marino |
| 5 | Vatican City |