Countries Most Reliant on Cash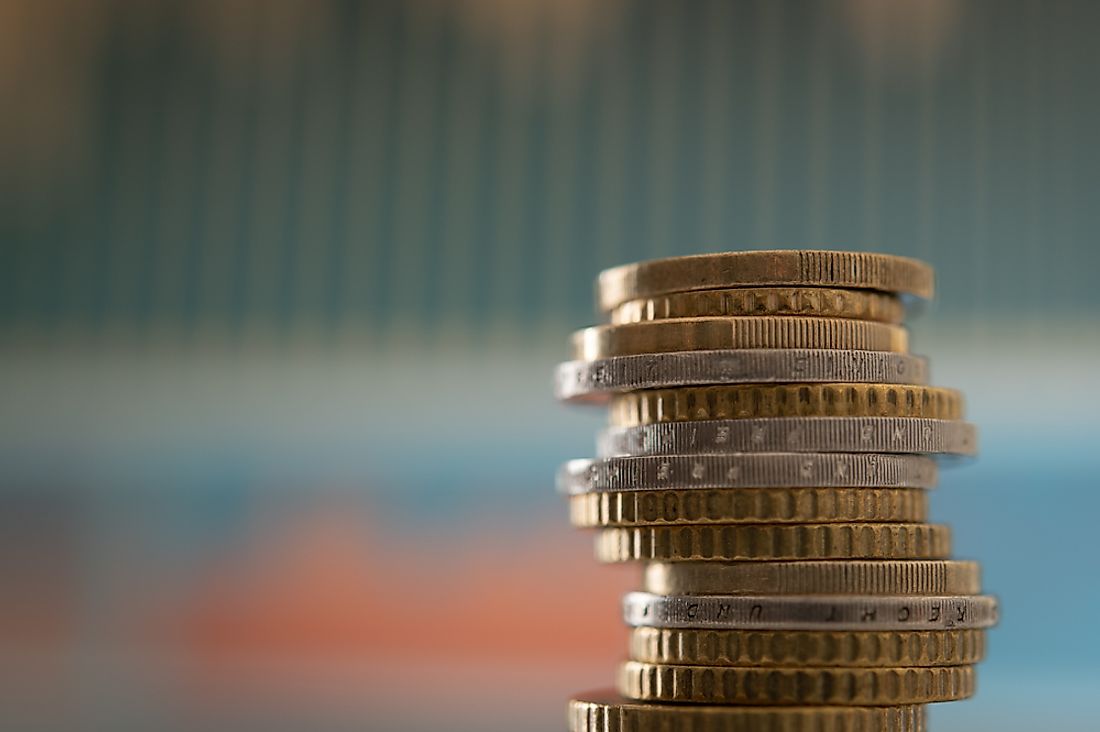 Digital cash, also known as electronic currency, is a kind of money that is only available in digital form. Digital currency exhibits the same properties as physical currencies, but it allows instantaneous transactions. Recognition of the digital currency is accelerated by the introduction of numerous payment solutions in different parts of the world. Over 360 billion non-cash transactions were done on the planet in 2014. However, in some countries, physical cash still rules, despite the introduction of many digital payment methods. Over 18% of the world's GDP is withdrawn annually via the ATMs.
Cash-Loving Countries
Chad
Chad tops the list of countries most reliant on money on the planet followed by Angola. Chad topped the list of states most reliant on cash from 2014 to 2016. Chad is a north-central African landlocked state that is ranked as one of the world's poorest nations. The economy of Chad is cash-based, and credit cards are not generally accepted as a means of payment. Various traditional financial instruments such as fund transfers and letters of credit are available in the country in conjunction with numerous international financial organizations. Several hotels accept international credit card transactions. The most commonly used digital banking services in Chad in the mobile banking services, which were introduced by Airtel and Tigo. There were over 50,000 Tigo cash users and 53,000 Airtel money users in Chad in 2013.
Angola
Angola is ranked second on the list of countries whose economy is reliant on cash. Angola is a south-central African state with one of the fastest-growing economies on the planet. There are no American banks in Angola. All commercial banks in Angola are predominantly South African, Portuguese, and Angolan. Credit cards are accepted by various business hotels and some service providers. One of the most commonly used non-payment instruments in Angola is commercial checks. Only payments over $200 are made using checks. Card-based payments are accepted in gas stations and supermarkets in Angola.
Ethiopia
Ethiopia is the world's most populous land-locked state that is situated on the Horn of Africa. Ethiopia has a cash-based economy which ranked third in the list of the state most reliant on cash. Most restaurants and hotels outside the capital city of Ethiopia do not accept credit card transactions. The percentage of adults with bank accounts in Ethiopia increased from 22% (2014) to 35% (2017). Despite the growth, most Ethiopians still prefer doing cash transactions. Over 99% of the adults still prefer paying for their utility bills with cash. However, the introduction of mobile banking services like M-Birr has helped many Ethiopians make digital transactions.
Why Do Some Countries Prefer Cash?
In many of these listed countries, the poverty rate is quite high, and there are very few digital payment methods. A considerable percentage of the people living in these countries are unbanked. Countries like Ethiopia have the highest poverty-rate on the planet with over 50% of the Ethiopians living below the poverty line. Angola is recovering from 27 years of civil war that affected the country's economy.
Countries Most Reliant on Cash
| Rank | Countries Most Reliant on Cash |
| --- | --- |
| 1 | Chad |
| 2 | Angola |
| 3 | Ethiopia |
| 4 | Burkina Faso |
| 5 | Algeria |
| 6 | Mali |
| 7 | Tanzania |
| 8 | Mozambique |
| 9 | Nepal |
| 10 | Iran |