Citadelle Laferrière - Mountain Fortress In Haiti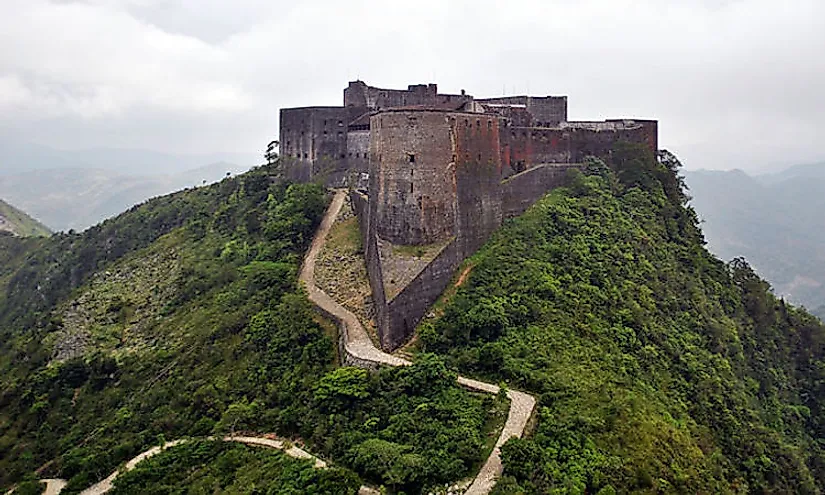 5. Description and History -
The Citadelle Laferriere, commonly referred to as the Citadelle or Citadelle Henry Christophe, is a large fortress on the mountaintop of Mount Bonnet a L'Eveque in Haiti. The city of Cap-Haitien lies in the northern direction from the fortress 17 miles away, and the town of Milot is five miles away. Being one of the largest fortresses in America, it was designated by the United Nations Educational, Scientific, and Cultural Organization (UNESCO) as a world heritage site in 1982. The fortress was built from 1805 to 1820 by Haiti workers with the sole aim of keeping the nation safe from French attacks. It was built on the peak of Mount Bonnet a L'Eveque with an elevation of 3,000 feet because it would deter attacks as it was on the higher ground and also provided a binocular view which helped keep the lockout but luckily the French attack never came. The fortress was built out of cannons majorly made out of gunpowder which bear crests of the 18th-century monarchs. It has been able to withstand several earthquakes
4. Tourism and Education-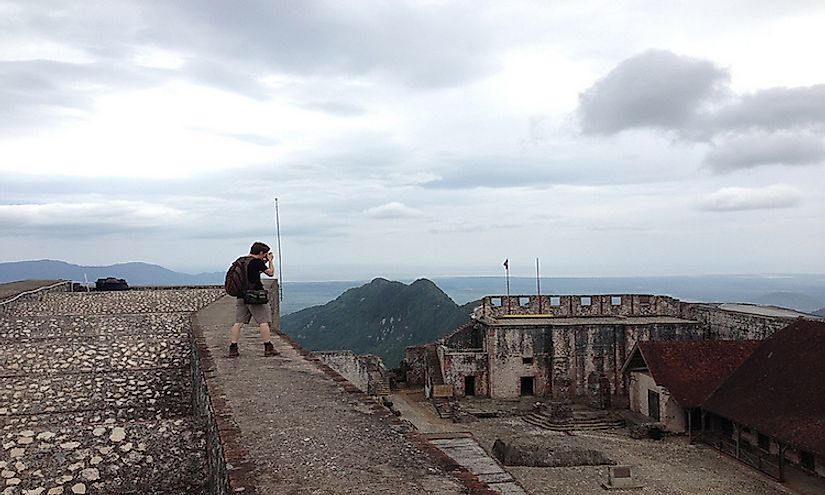 The Citadelle is a popular tourist destination in the country thus creating employment opportunities for the workers within the fortress. The tourists are appointed tour guides who give them direction and the history of the fortress after the payment of a small fee at the entrance since the fortress is built at the peak of the mountain; the first seven miles can be navigated by vehicles and after that by foot or horse. The climate of the region is hot tropical hence drinks sold by people around the area is a necessity which has led to creation of employment for several residences
3. Architectural Uniqueness -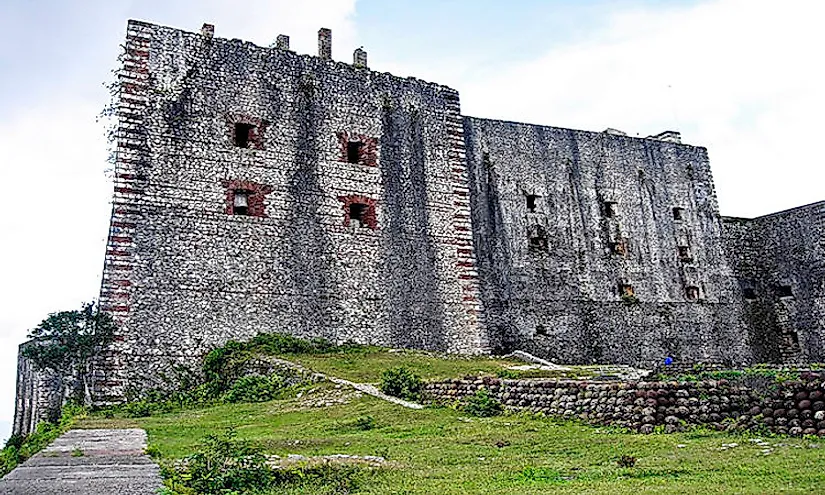 The fortress was built on top of the mountain, and a concoction of quick lime, molasses, and the blood of the local domestic animals and hooves were cooked to form a glue used to enhance the strength and the bonding power between the stones. Cannonballs were used to build the walls of the fortress which could be able to withstand any attacks
2. Natural Surroundings, Sights, and Sounds -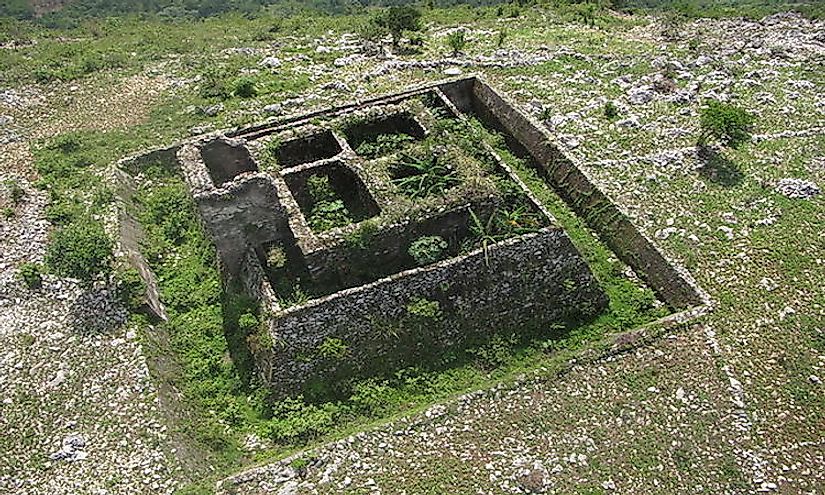 The fortresses is one of the major landmarks in the country; its interior gives a clear cut picture of the way of life of Haitians before its independence from France. From the fortresses roof, the Atlantic Ocean and the cap-Haitian city can be seen clearly in the Northern direction. The spectacular view from the mountain top gives a general idea of the topography of the region.
1. Threats and Conservation Efforts -
On July 2012, the Haitian president described the fortress to be in a state of disrepair and unsafe for visitors. He criticized the unacceptable conservation effort by the Haitian National Institute for Historic Preservation (ISPAN), and institution in charge of the preservation of Haiti's cultural heritage sites. Despite all the challenges Haiti has faced in the attempt to repair the damages seen at the site, international organizations like the Global Heritage Fund have offered a helping hand.