Society
Charles Mason - Creator of the Mason-Dixon Line
Though he is best known for his contribution in delineating the Mason-Dixon line, Charles Mason was also a successful scientist and geographer.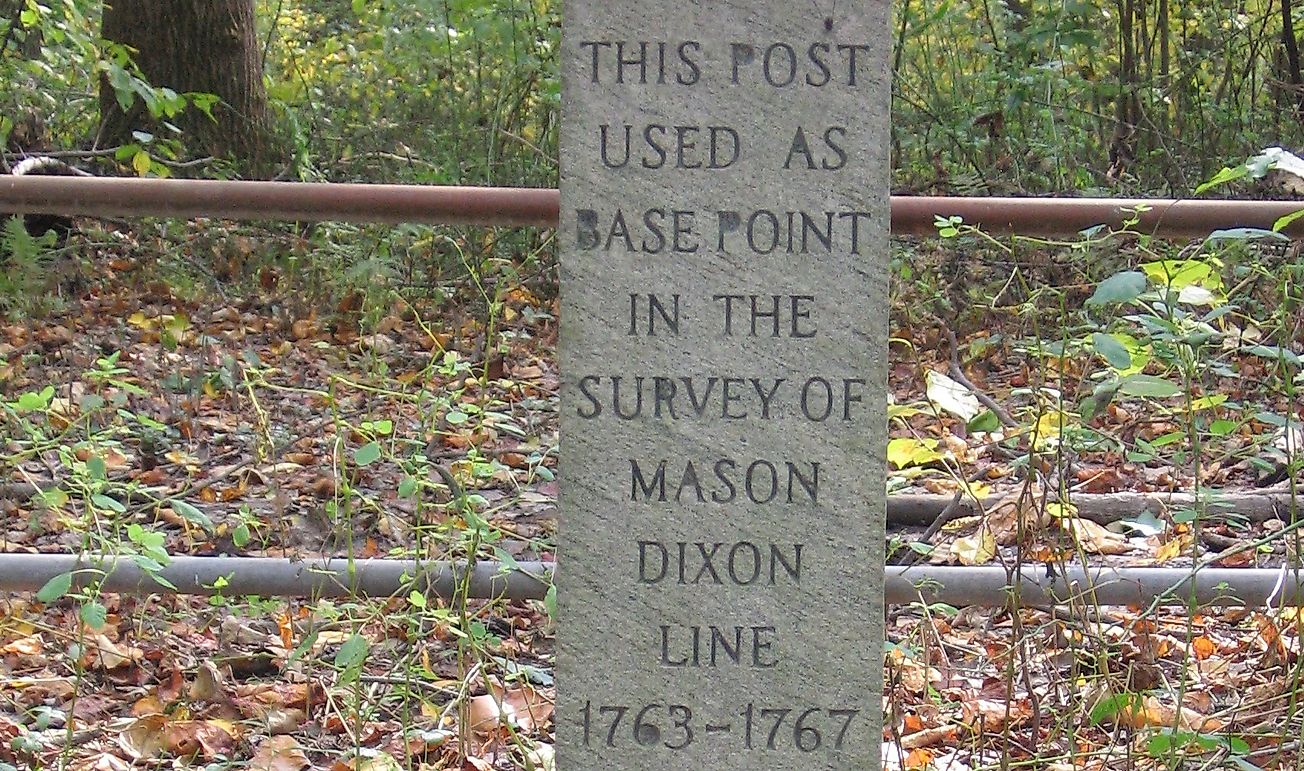 Early Life
Charles Mason was born in April 1728, in Oakridge Lynch, Gloucestershire, England. He attended Tetbury Grammar School, and at the same time received additional tutoring from the mathematician Robert Startford. He also lived near the Astronomer Royal and Savilian Professor Dr. James Bradley and the Reverend Nathaniel Bliss, and at Oxford made close connections with them. Through these connections, he increasingly gained the attention of Bradley, who offered him a research assistant position at the Royal Observatory in Greenwich. Around the same time, Mason married.
Career
Mason's early years at the observatory were dedicated to compile tables of lunar distances, and he soon became known for being a meticulous observer of nature and geography. Because of his performance, he was elected a corresponding member of the American Philosophical Society in 1767. A few years earlier, in 1761, the Royal Society of London had offered Mason a commission to observe the first transit of Venus, with Jeremiah Dixon as his assistant. This endeavor took the men as far as the Cape of Good Hope. Later on, the partners were chosen for another commission, this time to complete a now famous land survey, in order to resolve the border disputes between Pennsylvania and Maryland. After completing the task, Mason went back to England, and continued to work for the Royal Observatory, the Board of Longitude, and the Royal Society.
Major Contributions
During the Mason-Dixon survey commission, Mason and Dixon established three significant boundaries that helped to ease the existing tension and disputes between the affected colonies. The southern boundary line of Pennsylvania separated it from Virginia and Maryland, the western boundary of the three lower counties of Pennsylvania separated it from Maryland, and the southern boundary separated the three counties. After the commission was concluded, Mason returned to England and worked on the Lunar Tables, hoping to improve navigation at sea. His life's work would objectively facilitate the later expansion of England's global empire to come.
Challenges
The Mason-Dixon survey proved to be a very challenging endeavor. With relatively limited training and inadequate scientific instruments, the project ran into many unexpected problems, and took longer to complete than they had initially expected. They had to face the harsh frontier environment and possible hostility from the indigenous peoples who didn't want their territories violated, as well as other colonial powers that were at times vigilant and aggressive. As a result, they could not measure the western borders, and were forced to return eastward.
Death and Legacy
Mason returned to Philadelphia, Pennsylvania to live with his wife and children in 1786. Soon thereafter, he became very ill and was confined to his bed. He died on October 26, 1786, in Philadelphia. Mason is best known for his contributions to surveying the Mason-Dixon line , as well as being an excellent scientist and geographer all around. His work laid a solid foundation for modern geodetic field surveys, though most of the recognition for Mason's work came posthumously. The Mason crater on the surface of the Moon is named in his honor.
Who Was Charles Mason?
Charles Mason was a successful scientist and geographer. He is best known for his contribution in delineating the Mason-Dixon line.
This page was last updated on July 15, 2019.
Citations
Your MLA Citation
Your APA Citation
Your Chicago Citation
Your Harvard Citation
Remember to italicize the title of this article in your Harvard citation.