Centers for Disease Control And Prevention (CDC)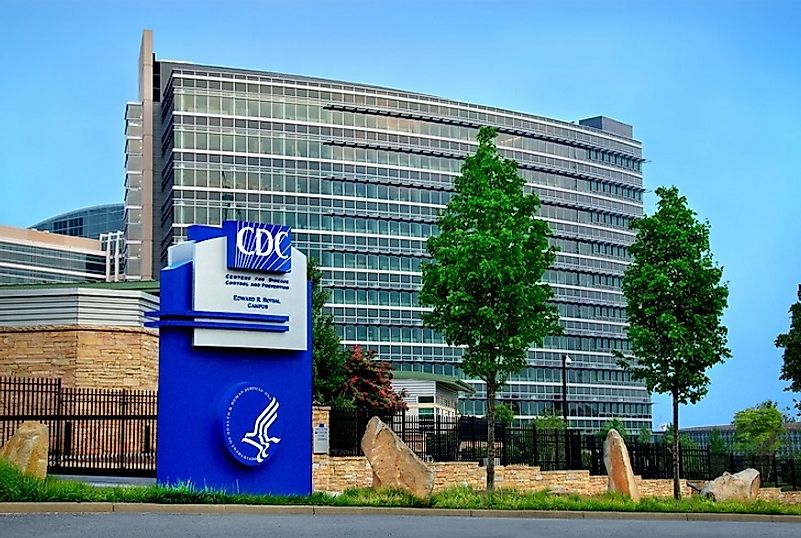 5. Overview
The Centers for Disease Control and Prevention, better known as CDC, is an organization that has been working round the clock 24/7 for preventing outbreaks of prospective epidemics, and improving health and safety conditions in and around the United States. The organization has laboratories and works on fighting chronic diseases, infectious diseases, occupational hazards, promoting health and hygiene, and even works on giving information about health conditions of diabetes and obesity. The CDC is the Health Protection Agency and works in stopping threats of disease before outbreaks occur.
4. Organizational History
Centers for Disease Control and Prevention was formed on the 1st of July, 1946, as a U.S. Federal agency. The earliest offices were in Malaria Control in War Areas (MCWA). The Laboratory Division was made in the Lawson Veterans Administration Hospital in Chamblee, Georgia. It is under the Department of Health and Human Services. The Headquarters is in Atlanta, Georgia. The director is Dr. Tom Freiden, who began working there in 1990. Since then, he has been working tirelessly in various initiatives to promote good health, sanitation, and even to prevent diseases from becoming an epidemic. The CDC has been providing accurate data regarding a disease and the rise or fall of it in the US and even offering vaccination for preventing a major outbreak of any disease.
3. Contributions
Centers for Disease Control and Prevention has been working with state-of-the-art technology and lab analysis to detect diseases. Once that detection is done, the CDC has developed and develops even now various medicines for the same. The organization has made contributions to the women's health and safety, fight cancer, by spreading awareness, and by releasing treatment guidelines for Sexually Transmitted diseases and fight the social taboo associated with it. A very vital statistical data produced by CDC is related to tobacco and drug use and the ways it affects the women in their pregnancy and child birth. CDC offers a fact sheet, and Anti-tobacco campaigns for helping teenagers to come out of it. Timely researched and analyzed data, preventive method and campaigns help a lot in preventing health hazard and even in speeding recovery.
2. Challenges
Reaching out to spread awareness or even to prevent deadly diseases or outbreaks of epidemic like Ebola in rural and almost disconnected interiors of Africa, Asia, or even in other continents, have been a challenge. Once the fact sheet is ready, then the step towards helping people come out of it begins. But if the medication is not given on time, then the reaching out and study is actually ineffective. To reach to these far off places, to help people come out of their epidemic, the responders face a lot of connectivity issues.
1. Modern Significance and Legacy
Today, the organization uses such modern technological tools as the Behavior Risk Factor Surveillance System and Mortality Medical Data System. It also uses and publishes fact sheets and data in publications like their own CDC Publications and State of the CDC Reports and featuring in Vital Statistics, the organization has been working tirelessly to protect life and prevent outbreak of diseases like Polio, ZIKA virus, Influenza, HIV, and even non-infectious diseases like diabetes from the global map. The legacy is undoubtedly continuing, as the CDC is working on a worldwide scale by partnering with other global charitable and health organizations.