Economics
Canadians Spend Billions On Cannabis Every Year
Canadian consumption of cannabis products was rising even before legalization in 2017.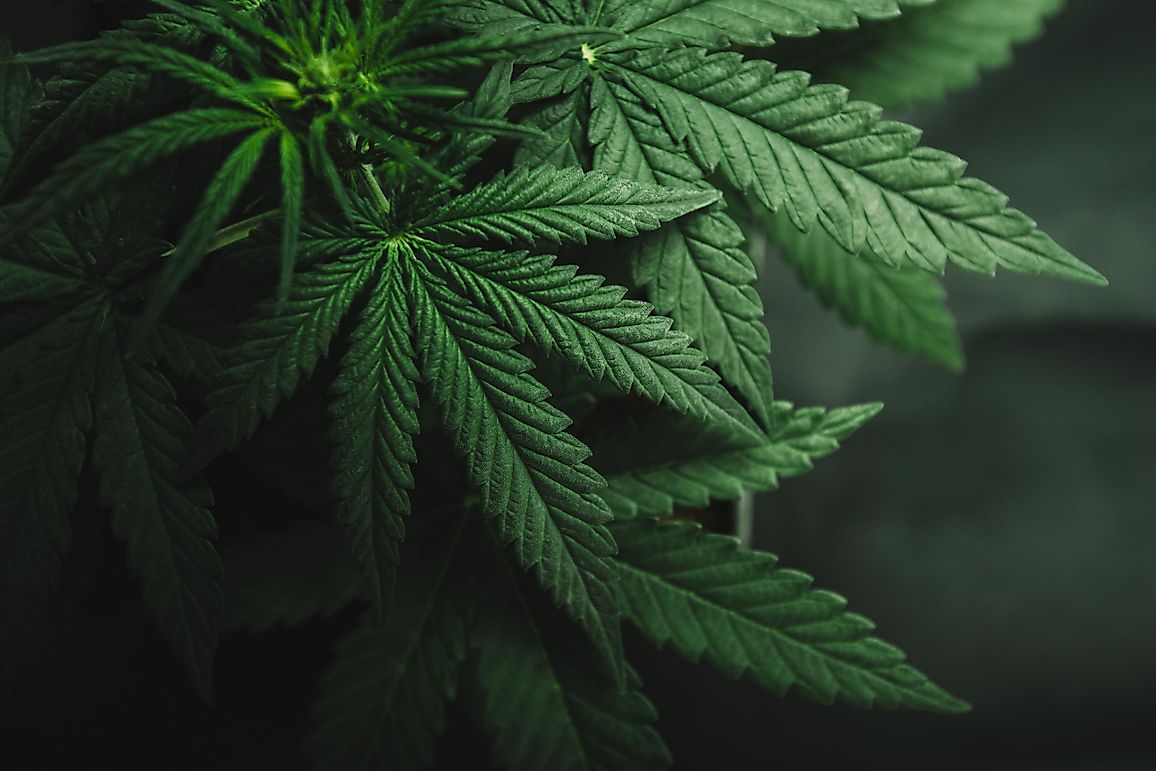 Cannabis is legal in Canada for both medicinal and recreational purposes. Cannabis was initially banned in the country from 1923 until July 30, 2001, when the government legalized marijuana for medicinal purposes under various conditions that were outlined by the Marihuana for Medical-Purposes-Regulations. The federal Cannabis Act, which made Canada the world's second state to legalize the consumption, acquisition, possession, and cultivation legal, came into effect on October 17, 2018. Canada is the first member of the G20 and G7 to legalize cannabis. The legalization of cannabis in the country comes with various regulations that limit sales times, consumption regions, distribution, and home production. The legal cannabis businesses are regulated by the government and licenses are issued by the territorial and provincial governments. Online selling of cannabis for recreational uses began in January 2019 via the territorial and provincial governments.
How much money are Canadians spending on cannabis every year?
Cannabis consumption in Canada was rising even before it was legalized for recreational purposes in 2018. Canadians spent $170 million on licensed marijuana for recreational purposes and $4.984 billion on unlicensed marijuana for recreational purposes in 2018. The amount spent on unlicensed cannabis for recreational purposes has been reducing from 2014 ($5.844 billion) to 2018 ($4.984 billion). The amount spent on marijuana for medicinal purposes has been increasing every year from $48 million in 2014 to $587 million in 2018. Canadian's expenditure on cannabis products increased from $5.525 billion in 2017 to $5.741 billion in 2018. The main factor that contributed to the increase was the legalization of cannabis in 2018. 
Although cannabis has been legalized in Canada, over 80% of the local users are still buying it illegally. According to Statistics Canada, household expenditure on marijuana during the fourth quarter of 2018 totaled $5.9 billion with legal marijuana accounting for $1.2 billion and illegal cannabis $4.7 billion. Marijuana accounted for about 0.5% of the Canadians household spending. Non-medical marijuana accounted for 11.2% of the amount spent on cannabis, tobacco, and alcohol during the fourth quarter of 2018. 
Who consumes the most cannabis in Canada?
According to a study conducted by Insight West, cannabis use has increased in Canada since legalization, with over 25% of the adults in Canada consuming it in 2018. The online study, which was conducted in December 2018, included 1,500 previous-year marijuana users and 1,001 adult Canadians. 23% of the respondent confirmed that have used cannabis since legalization while 5% confirmed that they had consumed it for the first time since legalization.
According to Statistics Canada, 20.3% of the male and 14% of the females in Canada consumed marijuana during the third quarter of 2019. Over 32.8% of the cannabis used in Canada in the third quarter of 2019 was consumed in Nova Scotia, followed by Prince Edward Island (25.8%). The Canadian provinces with the lowest marijuana consumption were Quebec (11.5%) and Ontario (16.9%). Statistics Canada groups cannabis users by age and the highest user in the third quarter of 2019 were adults between the ages of 25 years and 34 years, followed by the individuals between 15 and 24 years old. The level of consumption reduced with age, with the least users being adults over the age of 65. 
This page was last updated on January 17, 2020.
Citations
Your MLA Citation
Your APA Citation
Your Chicago Citation
Your Harvard Citation
Remember to italicize the title of this article in your Harvard citation.